Chikankari lehengas is the perfect ethnic wear for brides to wear on their wedding day, and it holds a special place in women's hearts and helps them look stunning.  Chikankari is the most popular and traditional outfit from wedding lehengas wholesalers from Surat. This type of lehengas has been in fashion since the Mughal time. Chinkari lehengas are one of the classic outfits which are a favorite among all women. Every next bride chooses chikankari lehenga for their wedding day to get a flawless look.
Chikankari lehengas are well known for their sheer elegance and rich look. In this fashionable world if one needs a conventional touch in their wedding lehengas outfit one should definitely prefer chikankari lehenga for a classy and bold look.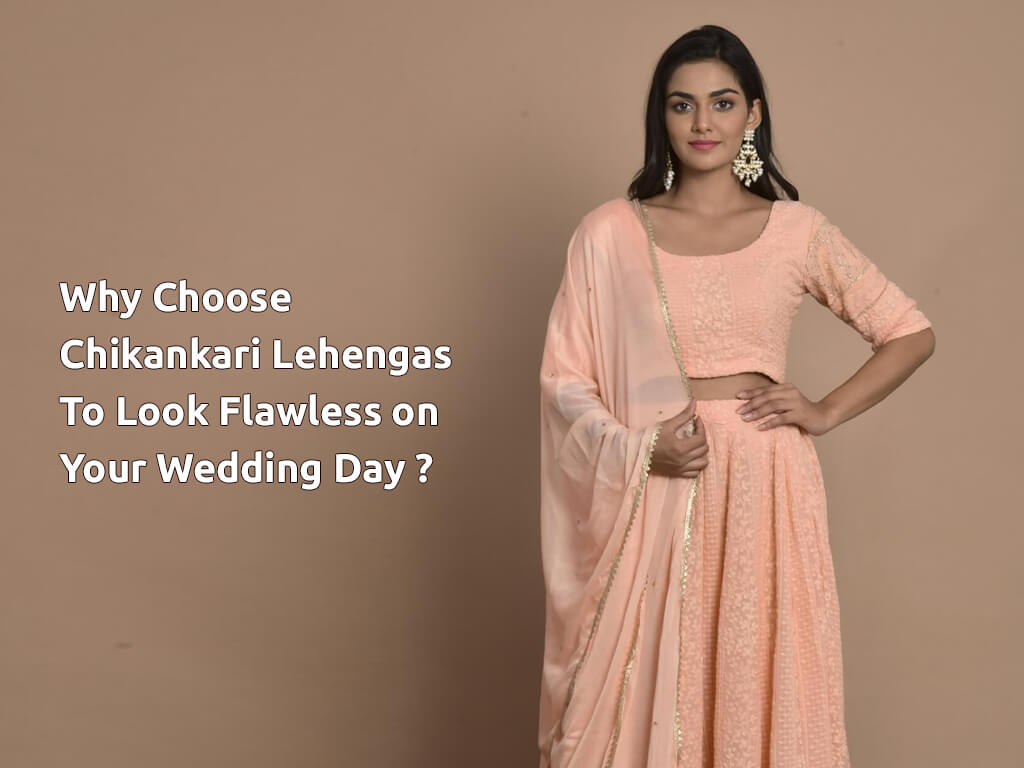 Top 5 reasons for choosing chikankari lehengas for your wedding day
As we know simplicity has its own charm and chikankari is one of them. The subtle art and charm of chikankari lehengas have inspired the designs to infuse them with sequins and other intricate embellishments to give rise to beautiful outfits. Unlimited chikankari embroidery designs, styles, patterns, shades, and colors are available. Here are some of the reasons why brides need to choose the best traditional lehenga choli outfits that serve as a perfect pick for weddings.
Perfect blend of simplicity and elegance:
Chikankari lehengas are traditional plus ultra-modish at the same time. The timeless beauty and simple yet elegant appearance of the chikankari lehengas designer will make any bride prefer their wedding outfit . chikankari lehengas are the perfect choice for a wedding day because of their simplicity and elegance. We offer latest collection of lehenga online like designer lehenga, wedding lehenga, bridal lehenga, banarasi lehenga at best affordable price.
Modern embellishment:
A Chikankari Lehenga is often quite delicate, with light embroidery on an even lighter fabrics. There are plenty of options for brides when it comes to a Chikankari lehenga such as Tai Chi, Pechni, Pashni, Bakhia, Khatao, Gitti, Jangira.it is also embellished and adorned with sequins, beads and mirror work to enrich its appearance. Chikankari is simple but with modern embellishments.
Its uniqueness of designing :
Chikankari is a unique way of designing fabric. It's an arduous process that is a compilation of designing, engraving, block-printing, embroidery, washing and finishing. First, the fabric is cut according to requirements. Then it is block-printed with design motifs on which the embroidery is designed.
A unique pastel-hued chikankari lehenga:
Chikankari was earlier referred to white embroidery but now it is available in unique pastel colors too. They are perfect for your wedding, and come in delightful pastels and brights, which look unique and flawless.
Chikankari lehengas with intricate deets:
Chikankari lehengas are incredibly refreshing and delightful! Furthermore,they are back in trend this wedding season. Chikankari lehenga designs are handwoven.
5 trendy chikankari lehengas for this wedding season to look flawless
Nowadays, many brides are also opting for these chikankari lehengas on their wedding day. The chikankari lehengas are decorated with sequins and stones to give them a really beautiful appearance. Chikankari is an age-old artisan craft that is extremely innovative and involves beautiful thread work. They are also available in floral patterns.
Chikankari simplicity with light gray: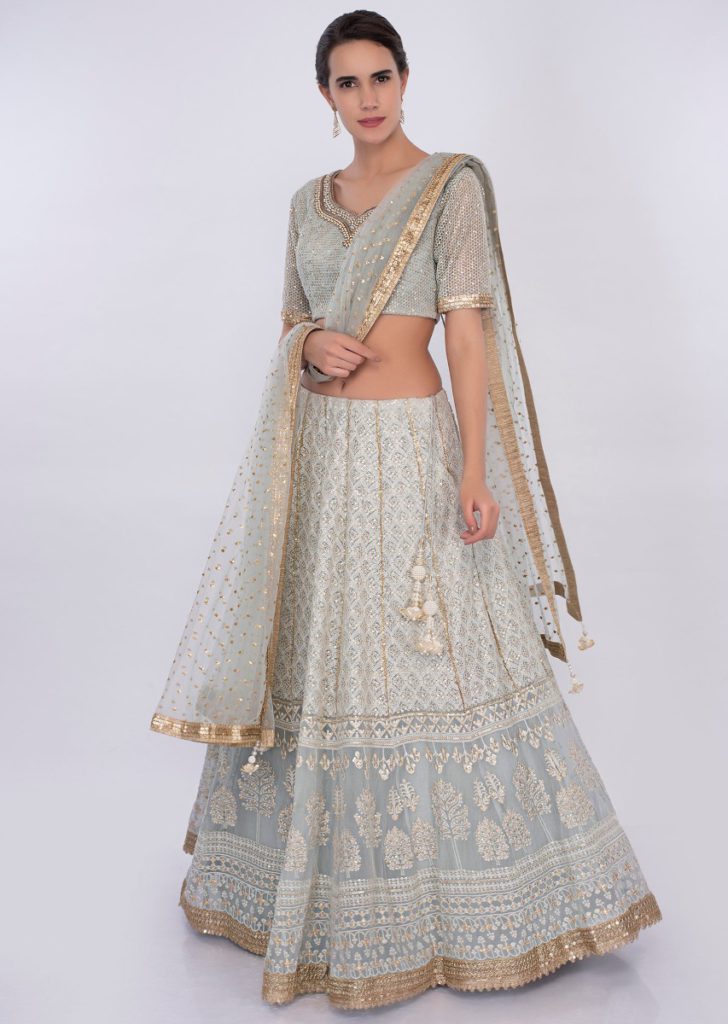 Gray chikankari lehengas give a fab and flawless look. It can be paired with a sequinned dupatta for an elegant look. One can go for a light gray lehenga in georgette accented with lucknowi chikankari embroidery and embellishment for her wedding day.
Classic red chikankari lehengas: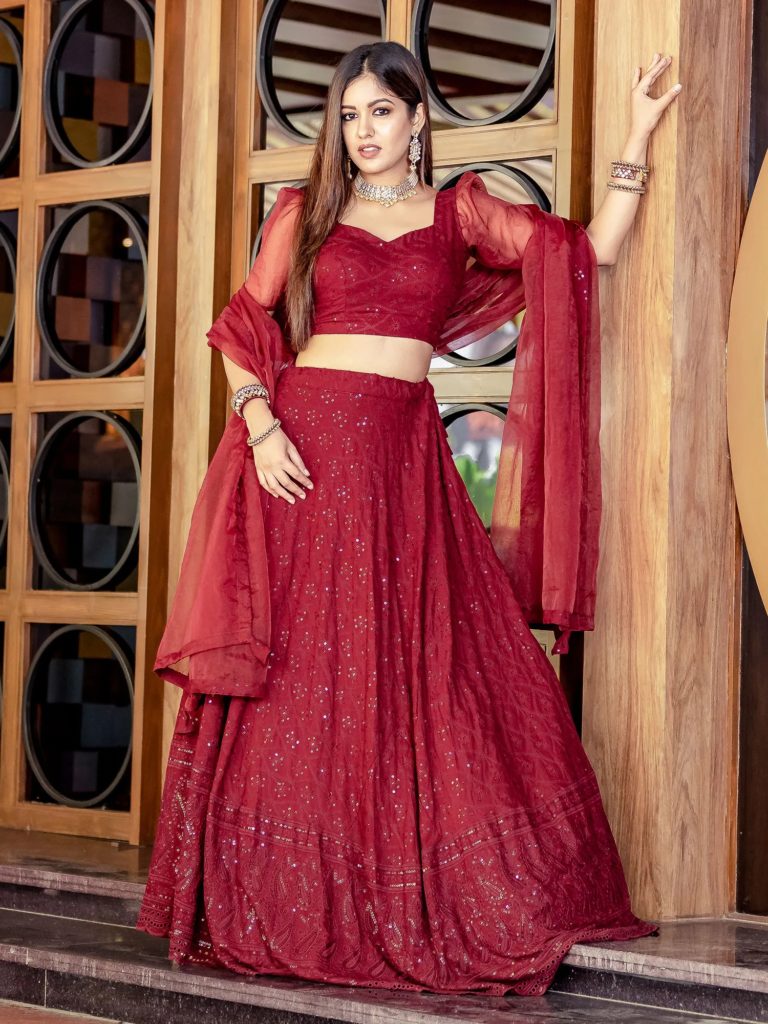 Red lehengas have their own charm, but when paired with chikankari and mirror work, its beauty enhances more. It can be worn with a blouse which features shimmery embellishments that give the whole outfit bling.
Chikankari with booti work lehengas: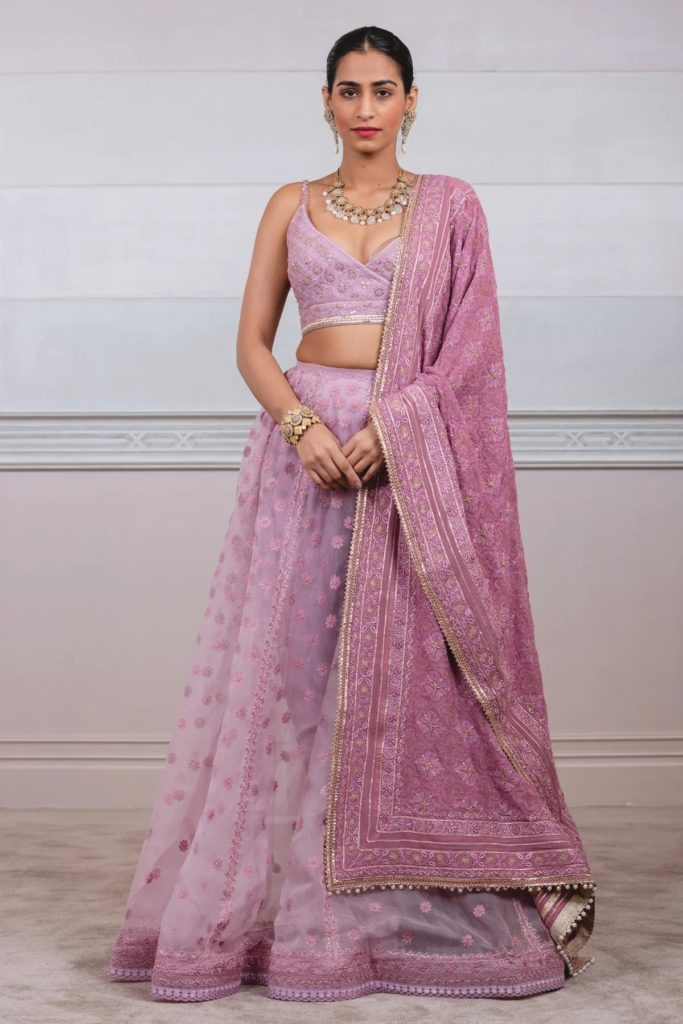 A fabulous chikankari lehenga featuring a whole outfit with booti prints. In addition, the dupatta looks simple and blends well with the whole outfit.It is a totally handcrafted process where the wooden blocks are manually carved in booti prints and the natural stew for printing is prepared, and printed on chikankari lehengas.
Gorgeous off-white chikankari lehengas: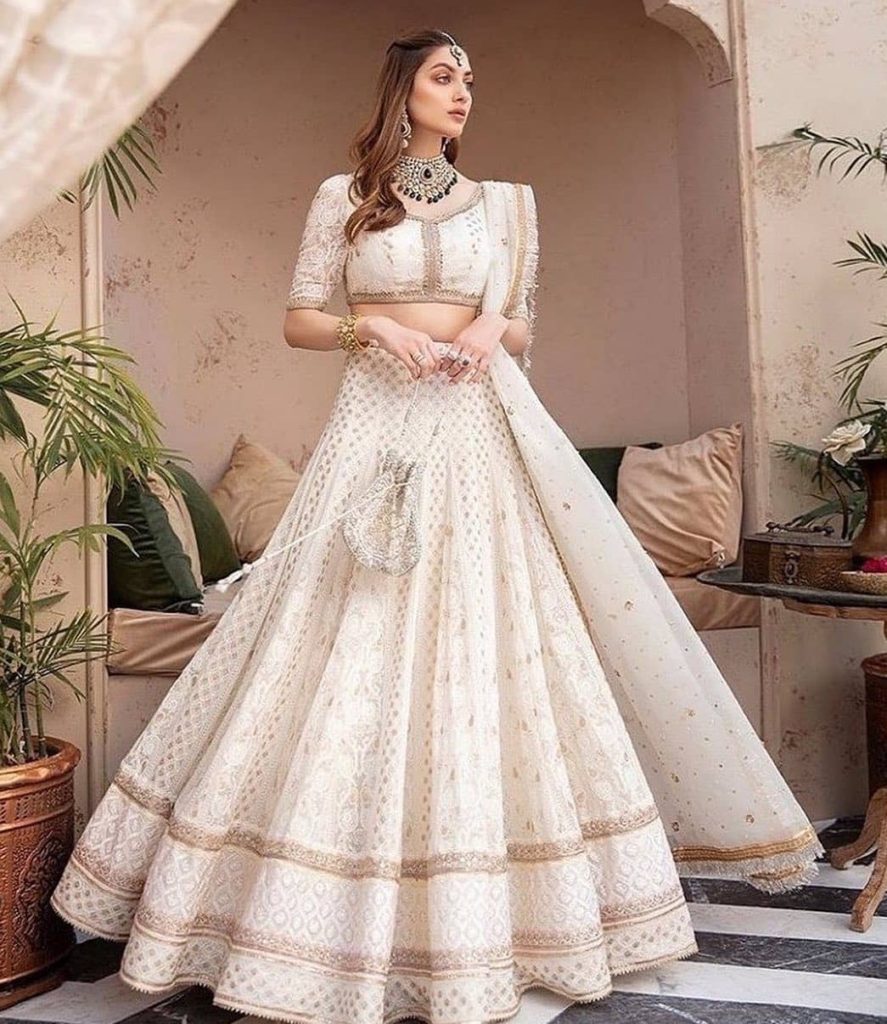 A fabulous off-white chikankari lehengas for the brides. The intricate hand embroidery on the chikankari lehenga as well as on the blouse enhances the beauty of the attire and makes it worth for wearing.
Beautiful yellow chikankari lehengas: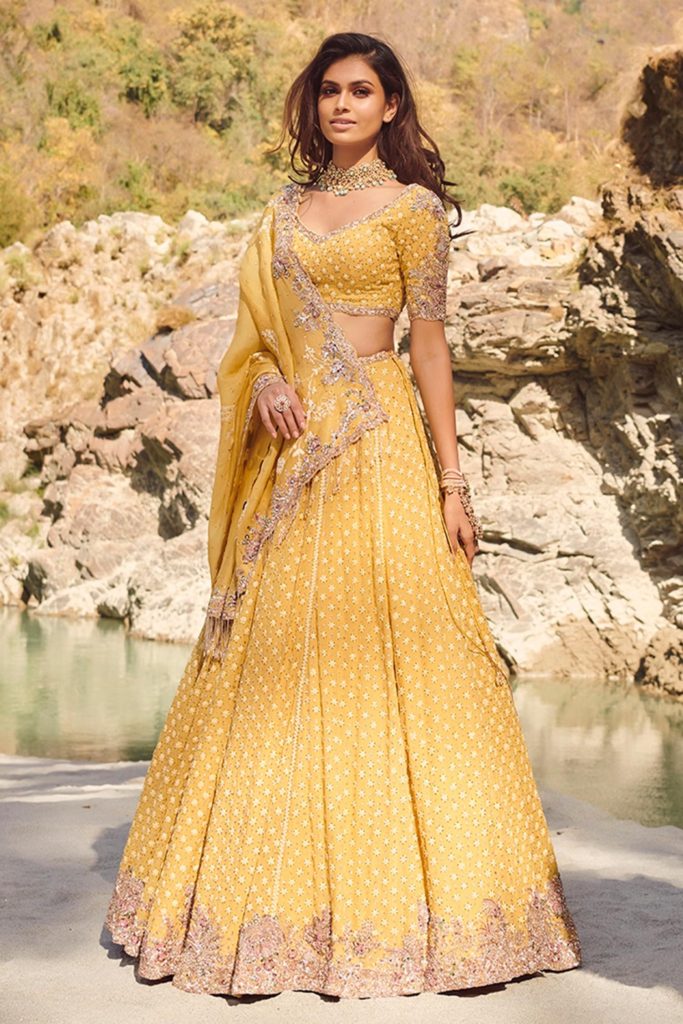 This gorgeous yellow chikankari lehenga is all about everything bright and beautiful, shining with its bright color. Also, the minimal touch of peach color blends well with the bright yellow shade.
In conclusion, Weddings are one of the most important days of one's life. The one thing that a bride wants absolutely perfect is a beautiful wedding outfit and the chikankari lehenga is the perfect outfit for your wedding day. Chikankari lehengas are the ultimate outfit for the wedding season! Bring in the essence of a royal look in your wedding look by incorporating chikankari lehenga.