Patiala Salwar Suits, also known as Punjabi suits, are traditional Indian attire that originated in the city of Patiala in the Punjab region. These suits consist of loose-fitted, pleated pants known as salwar, paired with a long, flowing tunic called kameez. Patiala Salwar Suits have gained immense popularity over the years due to their unique blend of comfort and style.
Features that make Patiala Salwar Suits comfortable
One of the key features that make Patiala Salwar Suits comfortable is the loose-fitted design of the salwar. Unlike other types of bottoms, the salwar provides ample room for movement and allows air circulation, making it perfect for hot and humid climates. The pleats in the salwar add an element of grace and provide extra comfort by allowing ease of movement.
Additionally, the kameez in Patiala Salwar Suits is usually made from soft, breathable fabrics like cotton or silk, which further enhances the comfort level. The length of the kameez can vary, ranging from knee-length to ankle-length, allowing individuals to choose the style that suits their body type and personal preference.
The combination of the loose-fitted salwar and breathable kameez makes Patiala Salwar Suits an ideal choice for everyday wear, as well as special occasions.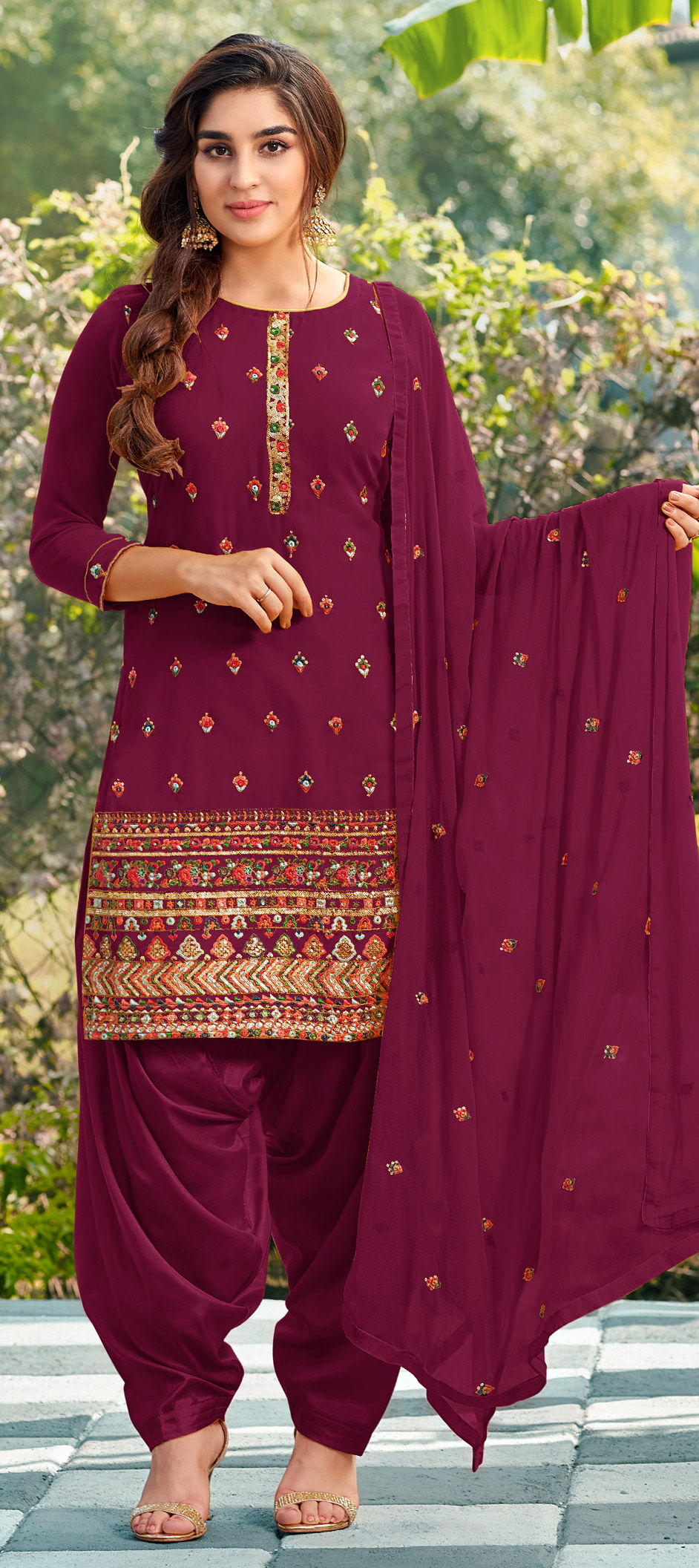 The style elements of Patiala Salwar Suits
While Patiala Salwar Suits are known for their comfort, they are equally stylish and fashionable. The pleated salwar adds volume to the lower body and creates a flattering silhouette. The kameez, on the other hand, can be adorned with intricate embroidery, sequins, or embellishments, adding a touch of glamour to the outfit.
Another style element of Patiala Salwar Suits is the dupatta, which is a long scarf that is draped over the shoulders or around the neck. The dupatta can be plain or embellished, and it adds a finishing touch to the overall look. It can be worn in various ways, such as draped over one shoulder or pleated and pinned to the side.
The combination of comfort and style makes Patiala Salwar Suits a favorite choice among women of all ages and is suitable for both casual and formal occasions.
How to style a plain black Patiala Salwar Suit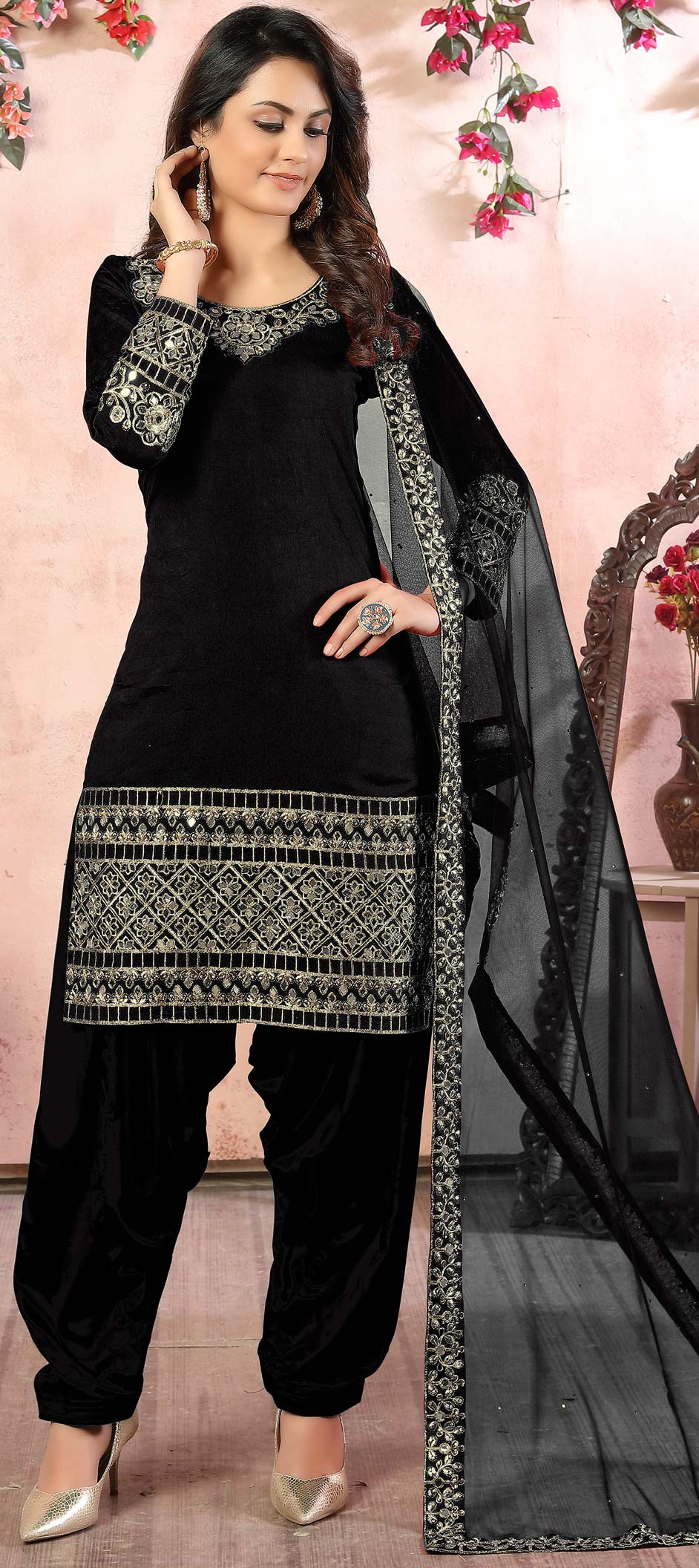 A plain black Patiala Salwar Suit is a versatile and timeless option that can be styled in numerous ways. To create a chic and sophisticated look, pair the suit with silver or gold statement jewelry and strappy heels. For a more casual look, wear the suit with a pair of ethnic juttis (traditional Indian footwear) and minimal accessories.
To add a pop of color to the black suit, opt for a vibrant dupatta in a contrasting shade, such as hot pink or royal blue. This will create a striking color combination and elevate the overall look. Experiment with different hairstyles, such as a sleek bun or loose curls, to complete the ensemble. A plain black Patiala Salwar Suit is a wardrobe staple that can be effortlessly styled for various occasions, making it a must-have for every fashion-conscious individual.
The elegance of a Red Patiala Salwar Suit
Red is a color that exudes elegance and radiates confidence. A red Patiala Salwar Suit is a classic choice for festive occasions, weddings, or parties. The vibrant hue of the suit instantly grabs attention and makes a bold fashion statement.
To enhance the elegance of a red Patiala Salwar Suit, pair it with gold or silver jewelry that compliments the outfit. Opt for sleek and sophisticated accessories, such as a delicate necklace or statement earrings. Complete the look with a pair of high heels in a neutral color to elongate the legs and add a touch of glamour.
For a more traditional look, style the suit with a heavily embellished dupatta and opt for traditional Indian jewelry, such as a maang tikka (forehead ornament) or bangles. This will add a regal touch to the ensemble and make you feel like a true Indian princess. A red Patiala Salwar Suit is a showstopper outfit that is guaranteed to make you feel elegant and confident on any special occasion.
The versatility of a plain white Patiala Salwar Kameez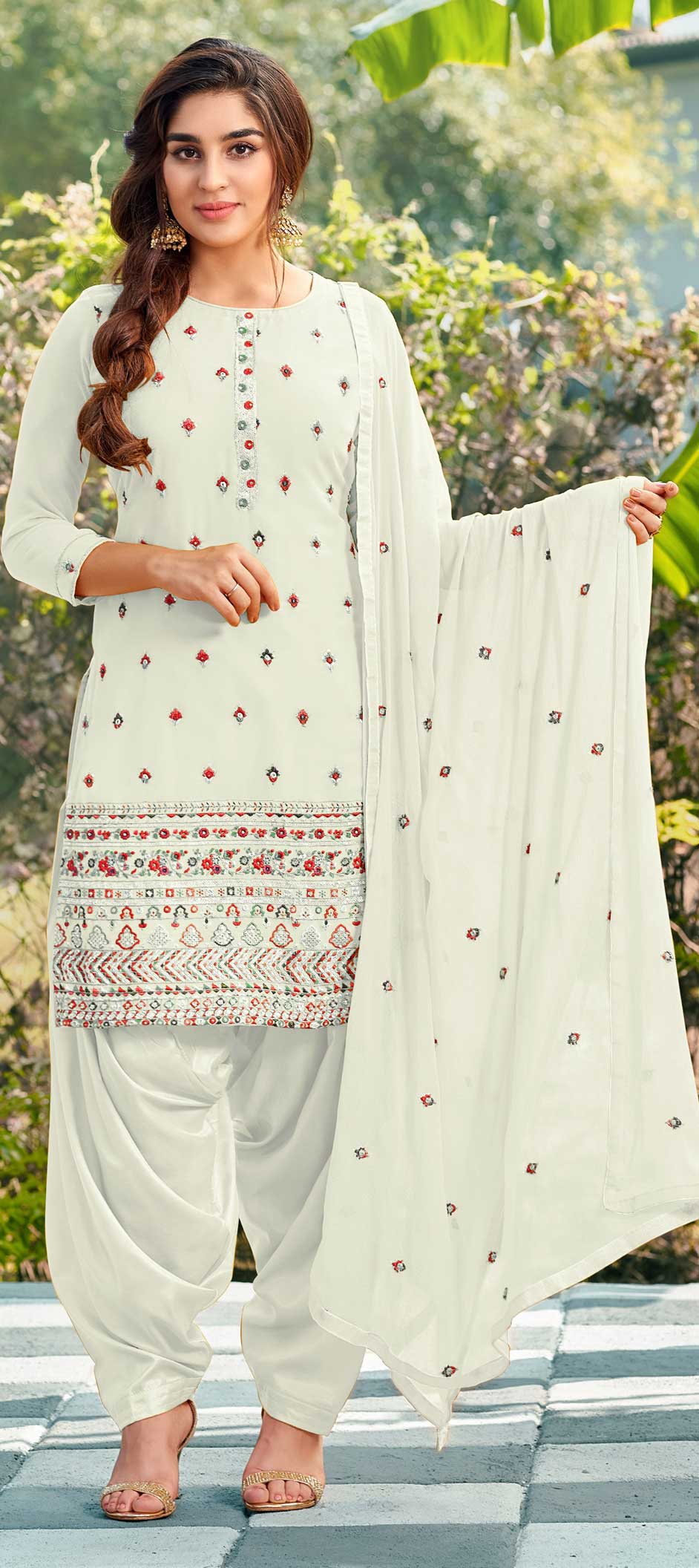 A plain white Patiala Salwar Kameez is a versatile piece of clothing that can be styled for both casual and formal settings. The simplicity of the white suit allows for endless styling possibilities.
For a casual daytime look, pair the white suit with colorful accessories and sandals. Opt for a printed or embroidered dupatta to add a touch of vibrancy to the outfit. Keep the makeup minimal and let the simplicity of the suit shine.
To transform the white suit into formal attire, accessorize it with statement jewelry and high heels. Choose metallic or gemstone accessories to add a luxurious touch. Style your hair in an elegant updo or soft waves to complete the sophisticated look. The plain white Patiala Salwar Kameez is a wardrobe essential that can be styled in multiple ways, making it a versatile and timeless outfit.
Bollywood's Influence on Patiala Salwar Suits
Bollywood, the Indian film industry, has a significant influence on fashion trends, including Patiala Salwar Suits. Many Bollywood celebrities have been seen sporting Patiala Salwar Suits both on and off-screen, which has popularized this traditional attire among the masses.
Bollywood has played a pivotal role in showcasing the various styles and designs of Patiala Salwar Suits. From glamorous and heavily embellished suits to simple and elegant ones, there is a Patiala Salwar Suit to suit every individual's taste and preference.
Celebrities like Kareena Kapoor Khan, Deepika Padukone, and Priyanka Chopra have often been spotted wearing Patiala Salwar Suits, further fueling the trend. Their style choices have inspired countless fashion enthusiasts to embrace this comfortable yet stylish attire.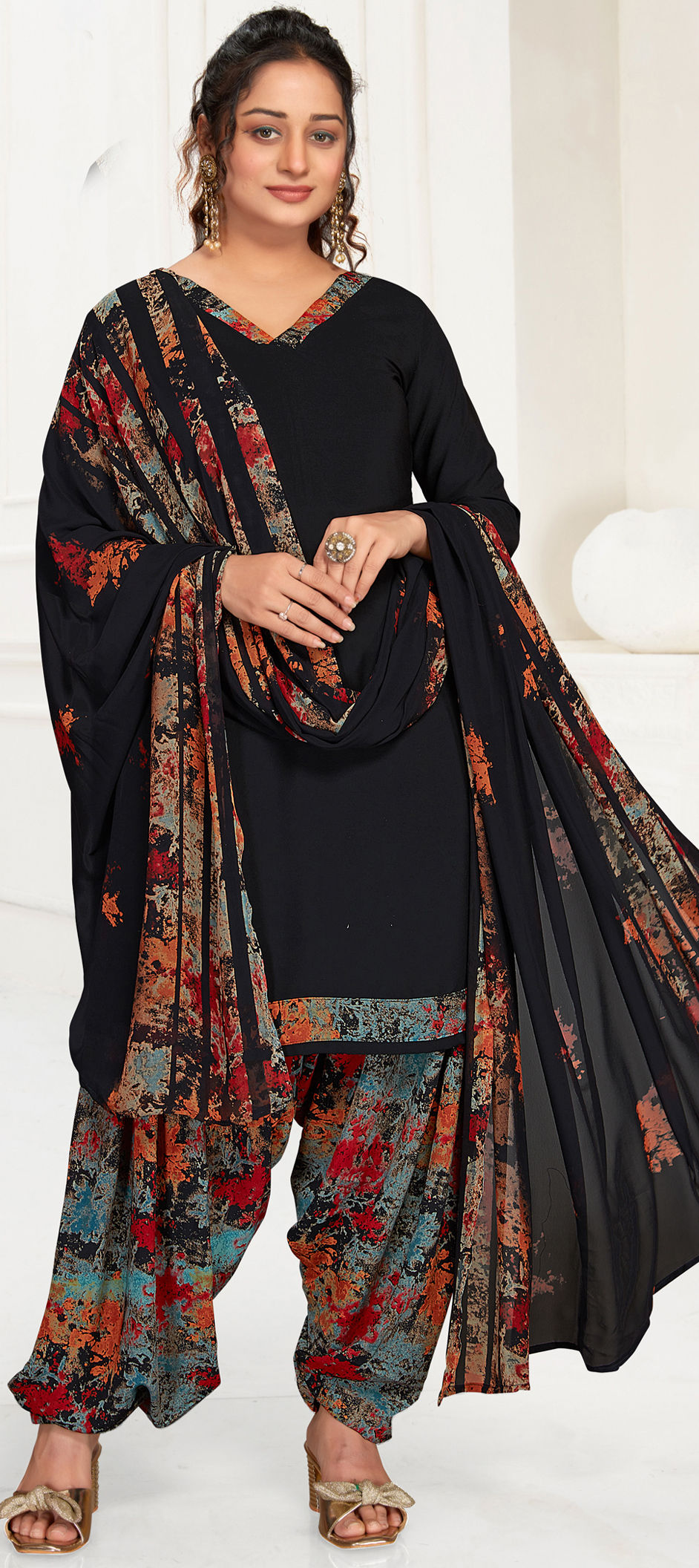 Where to buy authentic Patiala Salwar Suits
When it comes to buying authentic Patiala Salwar Suits, it is essential to choose a reliable and reputable source. Indian Wedding Saree is a trusted online store that offers a wide range of authentic Patiala Salwar Suits in various designs, colors, and fabrics.
Indian Wedding Saree ensures that each Patiala Salwar Suit is crafted with utmost care and attention to detail, ensuring high quality and authenticity. They offer a seamless online shopping experience, with secure payment options and prompt delivery. Whether you are looking for a plain black, red, or white Patiala Salwar Suit, Indian Wedding Saree has a diverse collection to cater to your fashion needs.
Conclusion
In conclusion, Patiala Salwar Suits are the perfect blend of comfort and style. The loose-fitted salwar and breathable kameez provide unmatched comfort, while the intricate designs and vibrant colors make them a fashion statement. Whether you prefer a plain black, red, or white Patiala Salwar Suit, there are endless ways to style and accessorize them for various occasions. Bollywood's influence has further popularized these suits, making them a must-have in every fashion-conscious individual's wardrobe. When purchasing Patiala Salwar Suits, opt for a reliable source like Indian Wedding Saree to ensure authenticity and quality. Embrace the comfort and style of Patiala Salwar Suits and make a fashion statement wherever you go.
Visit Indian Wedding Saree to explore their collection of authentic Patiala Salwar Suits and elevate your style quotient.