Are you looking for an outfit that stands out from the crowd? Do you want to make a stylish impression without going overboard or compromising on quality and comfort? Look no further than Jodhpuri suits, which have become increasingly popular in recent years due to their classic, timeless style. Perfectly blending traditional ethnic Indian menswear with a contemporary twist, Jodhpuri suits offer effortless sophistication and are sure to give your look an irresistible edge. Read on for our guide on how to find the perfect Jodhpuri suit and transform your look!
Get to know the history of Jodhpuri suits- where it originated and its traditional roots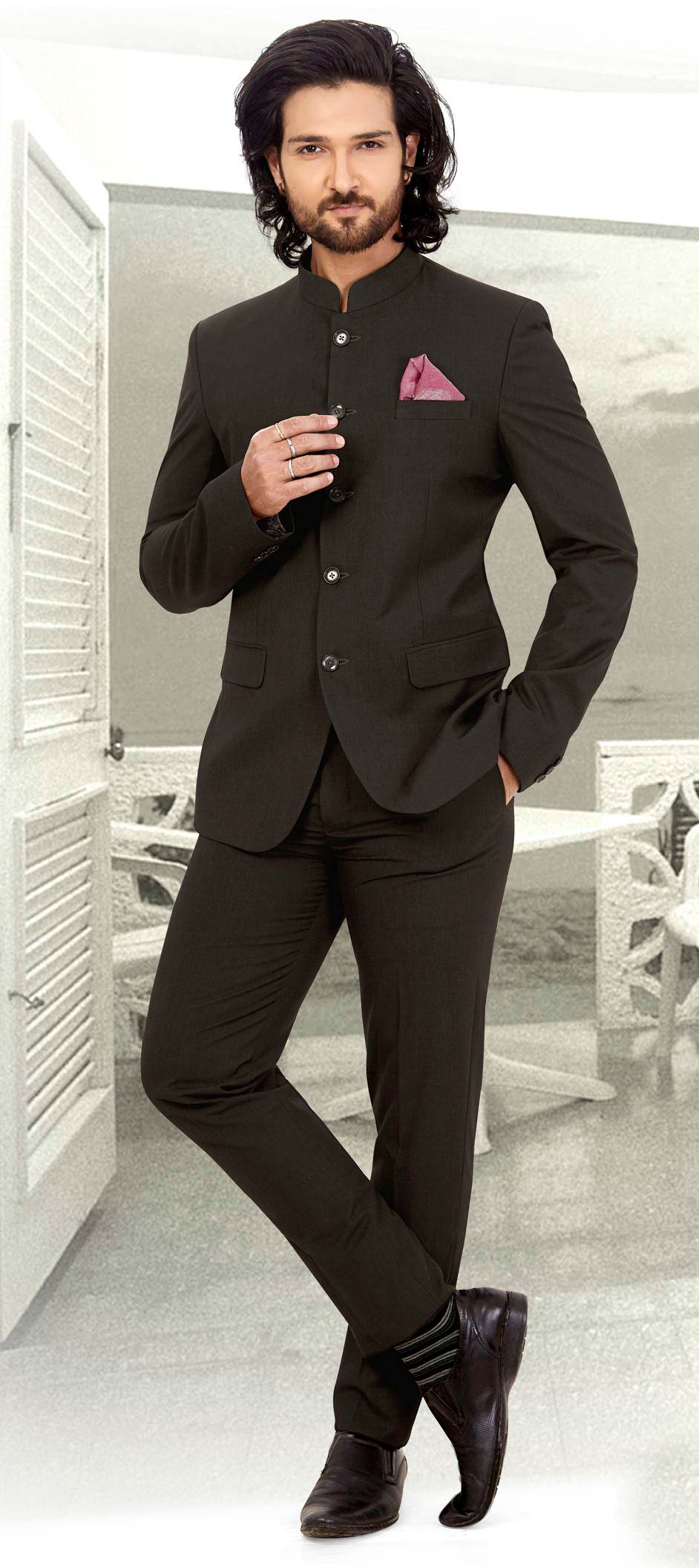 The Jodhpuri suit for men is an iconic style signifying the roots of Indian culture in fashion. Originating from the princely Indian state of Jodhpur, it has become a globally-recognized symbol of traditional Indian dress for both formal and casual occasions. The entire suit itself consists of fitted pants, a long knee-length coat, often accompanied with brocade work or embroidery at various accents, a collared shirt and all other elements conforming to monarchial regalia – notably the pagadi turban worn by every Marwari Rajput in the city. Its design was first conceptualized by H.H Sir Ganga Singhji Maharaja Saheb which further evolved over time to keep up with changing trends in design and evolving sartorial choices. From its origins at Jodhpur's humble palace to the prominent red carpets of Hollywood A-listers, this timeless classic has certainly made waves and left many mesmerized with its undeniable flair and charm.
Understand the design elements of a Jodhpuri suit- what patterns, fabrics and embellishments are used
The Jodhpuri suit is a traditional and timeless Indian clothing style. It is characterized by its intricate design elements, which include patterns, fabrics, and embellishments. The most popular pattern used to construct the Jodhpuri suit is the Bandhgala, a tailored coat-and-pant combination that features two buttons in the front and a Nehru collar. A common fabric utilized for these pieces are silk or velvet; other types such as cotton or linen can also be used depending on budget or weather conditions. To add extra flair to this classic outfit, common embellishments include decorative motifs sewn into different parts of the garment like buttons or pockets. These highlights provide an extra touch of sophistication and can allow wearers to express their own individual style.
Ideas on how to style your Jodhpuri suit for different occasions
Jodhpuri suits can be a great way to showcase your style on any occasion. With this timeless classic, you have the ability to create personalized looks for a variety of settings. To start, simply pick a colored suit that compliments your complexion and reflects your personality, then accessorize it with items like smart pocket squares and silk scarves. For a dressier look, you can opt for tailored pieces such as Nehru jackets or waistcoats. For an edgier vibe, why not try pairing printed shirts with pleated pants? However, you decide to express yourself, make sure to always keep it true to your style by accenting the right accessories!
What accessories pair best with a Jodhpuri suit
Designer Jodhpuri suits are stunning in their classic yet luxurious look and are sure to turn heads. They instantly add an aura of panache and gravitas that make them a perfect choice for special events. The right accessories can make all the difference when it comes to getting the most out of your Jodhpuri suit. To complete the perfect look, consider pairing your suit with a high-end pocket square, silk scarf or cravat; traditional cufflinks; dress shoes in leather or suede; designer eyewear; and a stylish wristwatch. Together, they create a customized look that will turn any occasion into one to remember.