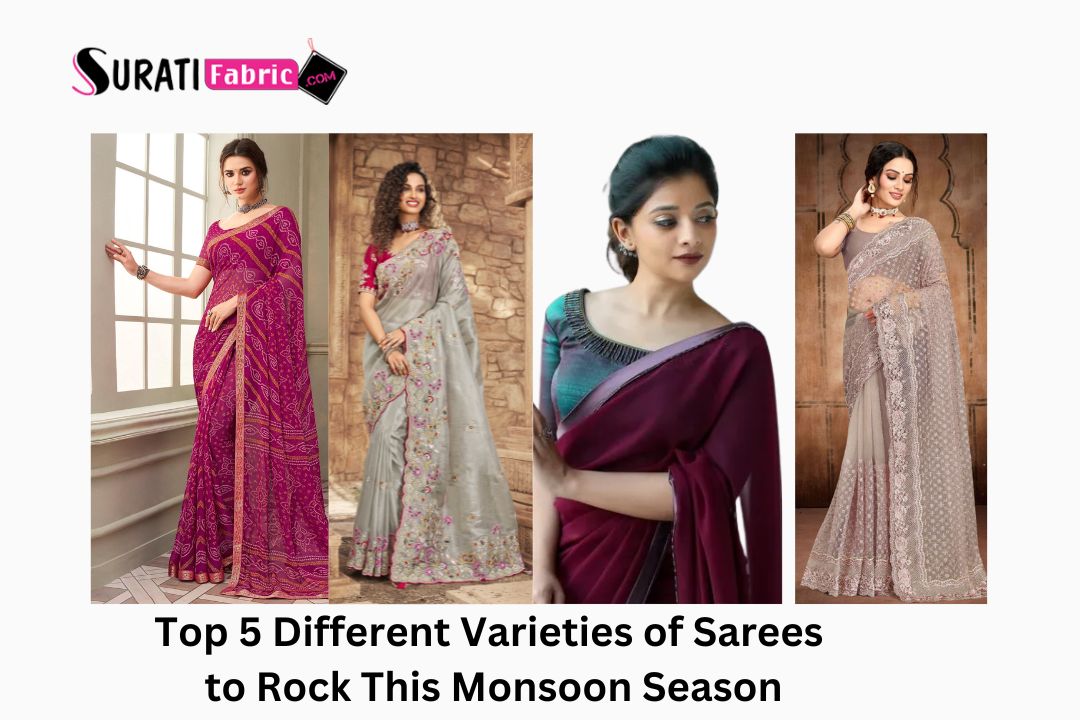 The much-awaited monsoon season has already come to India with its own beauty. Monsoon is all about romance and fun. The best part about the monsoon is that the climate is very cool and pleasant in this season and you do not need to tolerate the extreme sweating after the monsoon comes. However, although it gives us relief from scorching heat, people often get irritated with continuous rainfall and muds over the roads. Outfits are also damaged frequently because of rain. Therefore, you have to choose your monsoon outfit very carefully.
Although short dresses are the perfect monsoon wear, if you want to try some ethnic wear to get a graceful look in monsoon, then saree is the ultimate solution for you. Wearing sarees in the monsoon makes you look attractive, graceful and also helps you stay comfortable. However, not all sarees are perfect for the monsoon season. You have to select a saree that has water-resistant quality. To guide you choose the ideal saree for the rainy season, we have come with a list of best sarees for monsoon that you can wear in any monsoon event.
Be A Divine Beauty in this Monsoon with Some Graceful Sarees
Women and saree always have a strong connection with each other, no matter the season and the occasion is. The beautiful drape of a saree makes a lady look so elegant and the feminine beauty of the wearer can also come out with a saree. That's why sarees have always been the first preference of all Indian women in every season.
If you are thinking that saree is not a great outfit option for monsoon, then you are wrong. You can be the most adorable lady and receive lots of compliments wearing a beautiful saree in monsoon. You just need to choose the saree material wisely if you want to protect your saree from damage made by rain. Because of the high demand of sarees in every season, designers have created some elegant, adorable and comfortable sarees that are ideal for monsoon. We are going to tell you now about different types of sarees for monsoon that will give you some idea which saree you can wear in the rainy season. 
1. Chiffon Sarees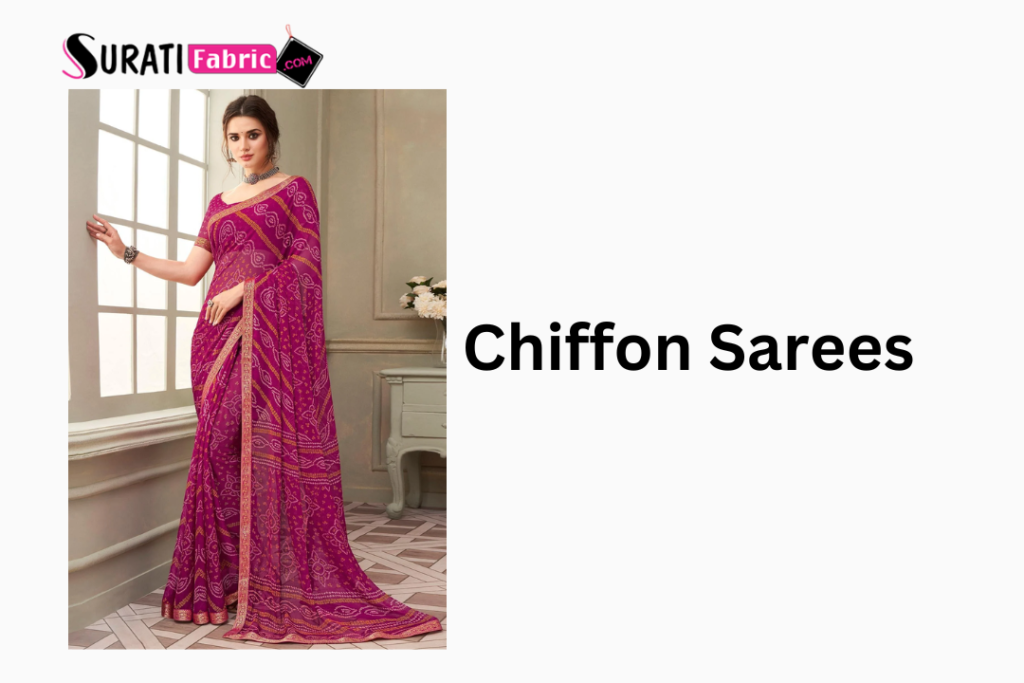 In the list of monsoon sarees, chiffon saree always stays at the top. This saree is made of synthetic chiffon material that makes the saree breathable, lightweight. The best part about chiffon saree that makes it ideal for monsoon is that water does not stay on this saree for so long as it is a synthetic fabric. It dries so quickly no matter how much it becomes wet in rain. Moreover, because of its transparency and appealing look, you will get a sensual look wearing this saree in the rainy season. You can achieve a killer diva look wearing a chiffon saree. 
2. Organza Saree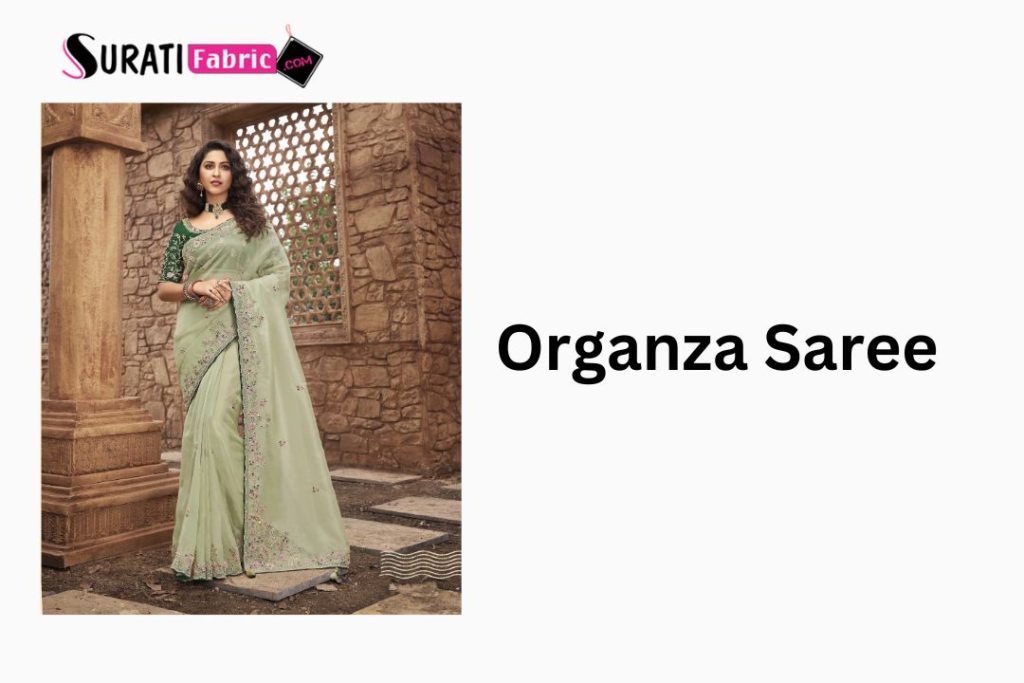 Another saree that is an excellent option for the rainy season is the organza saree. It is also a synthetic saree that has the same qualities as a chiffon saree. As it is made of organza fabric, it is extremely soft in skin and it has water resistant quality as well that is perfect for monsoon. Its lovely drape gives you an adorable and charming look. You can get beautiful prints on this saree that will make you look more attractive. Be it a monsoon wedding, monsoon party or anything else, organza saree goes well with all events.
3. Georgette Saree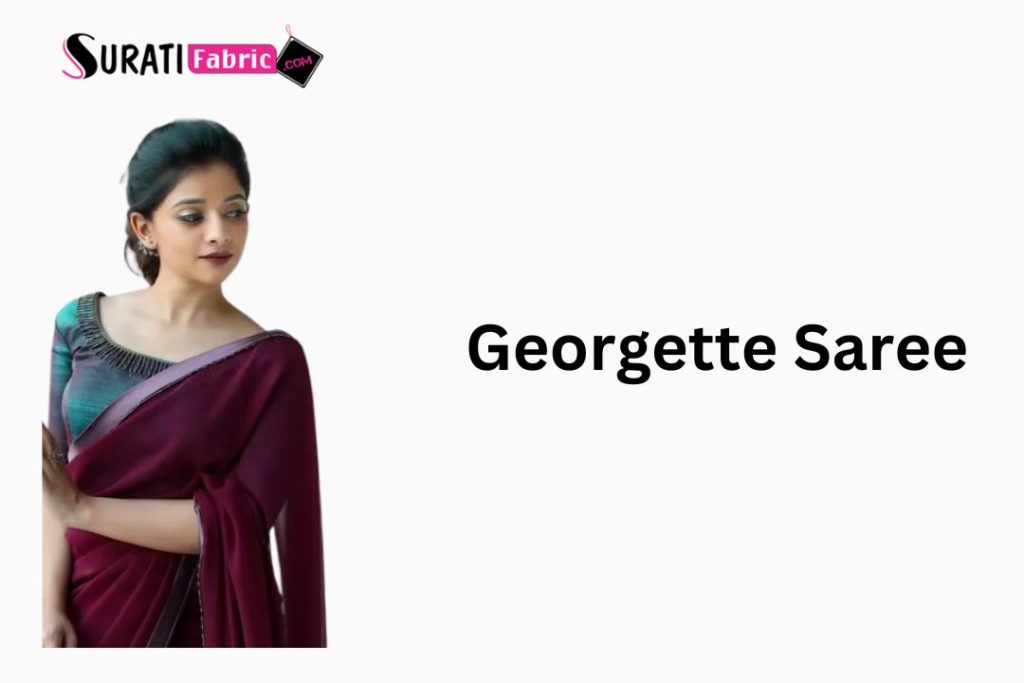 You may also opt for a georgette saree in monsoon. This is also a great saree for monsoon as it is a waterproof saree. Because of this quality, rain cannot damage this saree at all. Silk, georgette, satin georgette and many more georgette sarees can be found in the market that you can try in the rainy season to look bold and beautiful. 
4. Net Saree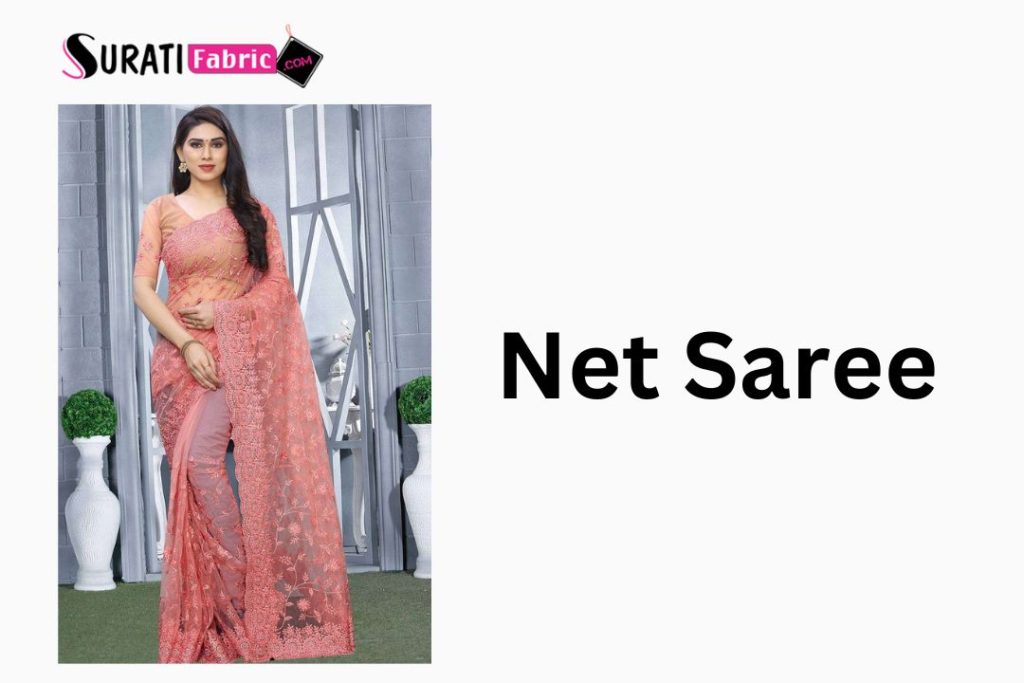 Be a bold beauty in thai monsoon with the most attractive net saree. It has several excellent qualities that make it the best saree for monsoon. It is fully water-resistant, lightest in weight and does not stick to the skin that makes it a very comfortable option for the rainy season. This saree is basically considered as the best partywear saree, so you can try it in a monsoon party to set fire on the stage. 
5. Crepe Saree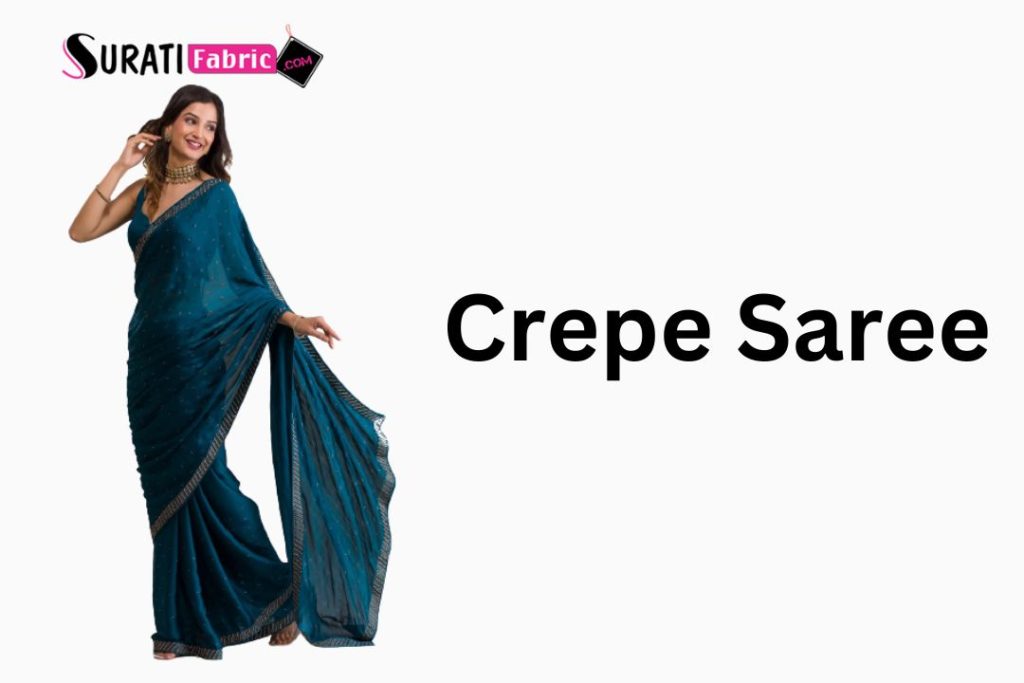 Another saree you can try in the rainy season for getting comfort and staying in style is the crepe saree. Its delicate drape and beautiful and unique sheen makes it a favourite choice of youngsters. It has a luxurious appeal like silk saree that makes you look so gorgeous. 
Buy First-rated Sarees at Wholesale Prices from Surati Fabric for Monsoon
We hope you might get some inspiration from this article and now it is the time to find a leading saree wholesaler in Surat to buy best-quality and most beautiful saree for monsoon. Surati Fabric can help you out with this. It is the most reputed and reliable saree wholesaler in Surat and we have a user-friendly online platform for our buyers. You can get the chance to easily and quickly buy online wholesale sarees from our user-friendly website at the best deals. We are giving special offers on every type of saree for our esteemed customers. Have a look at our splendid collection of sarees for monsoon and pick the one as per your preferences.