Are you wondering what the latest trends in party-wear Kurtis are? Are you ready to make a style statement this season and want to know how to perfect your look with ethnic clothing? Look no further! In this blog post, we'll cover all of the must-have looks for women and show you a few tips on how to rock an Indo-western outfit. So if you're wanting to stand out from the crowd at family gatherings, weddings or parties and turn heads with your chic fashion sense – keep reading for some amazing style advice.
Introducing the Latest Trends in Party-Wear Kurtis
With the party season officially here, it's time to update your wardrobe with the latest trends in party-wear Kurtis. Whether you prefer traditional styles or something more modern, there's no shortage of options when it comes to party wear Kurtis. From intricate embroidery to bold prints, these Kurtis are designed to make a statement and turn heads wherever you go. Lightweight fabrics and comfortable cuts make them perfect for long evenings of dancing and celebration. So why settle for the same old boring party outfits when you can dazzle in a new Kurti and be the life of the party?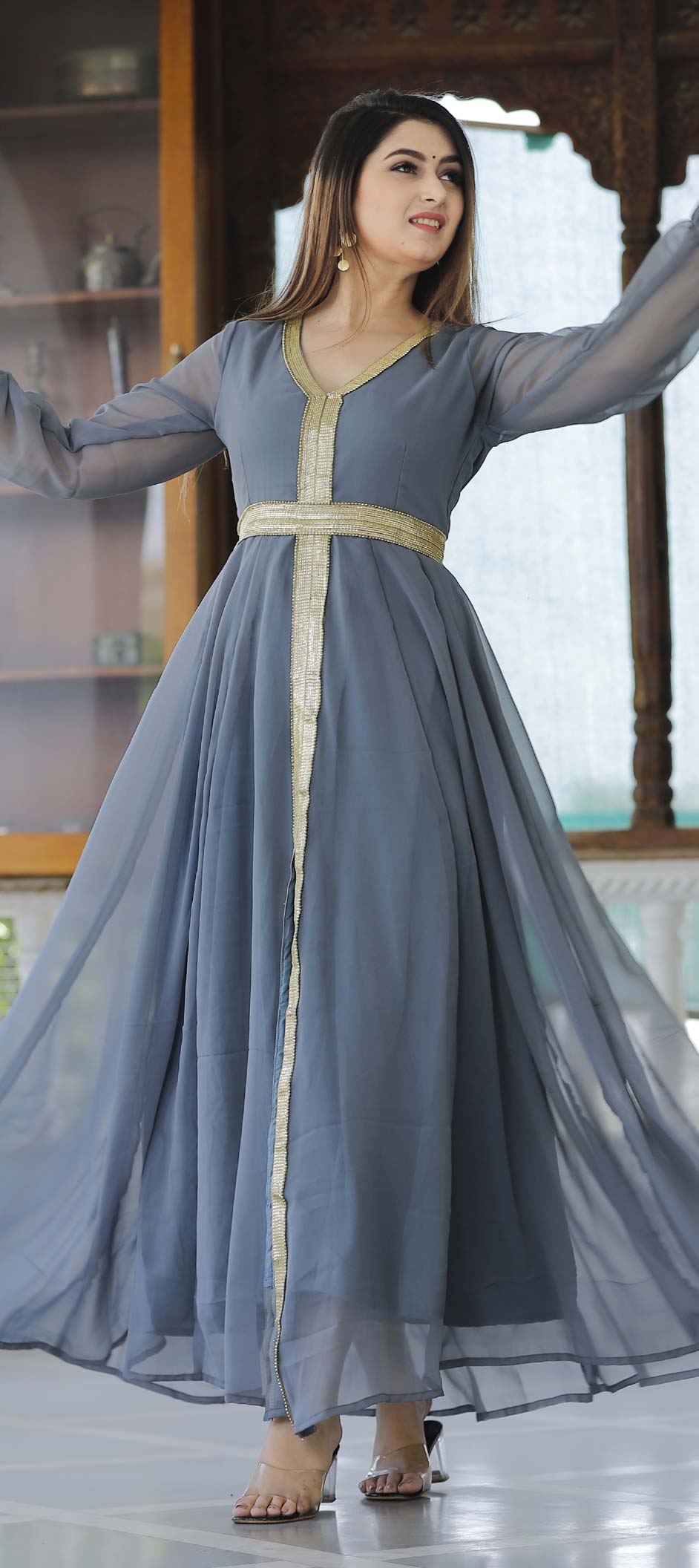 A Look at the Different Styles of Party-Wear Kurtis
Whether you're hitting the club or attending a glamorous soiree, party-wear kurtis are the perfect choice for a chic and sophisticated look. These stylish tunics come in a variety of designs and styles, each one uniquely crafted to create a stunning statement piece. From elegant embroidery to modern prints, there's a party-wear kurti for every fashionista. Whether you prefer a traditional or contemporary aesthetic, you'll find a style that suits your taste. So, why settle for ordinary party wear ensembles when you can elevate your look with a fashionable kurti? Discover the versatility and glamour of party wear tunics and rock your next event in style!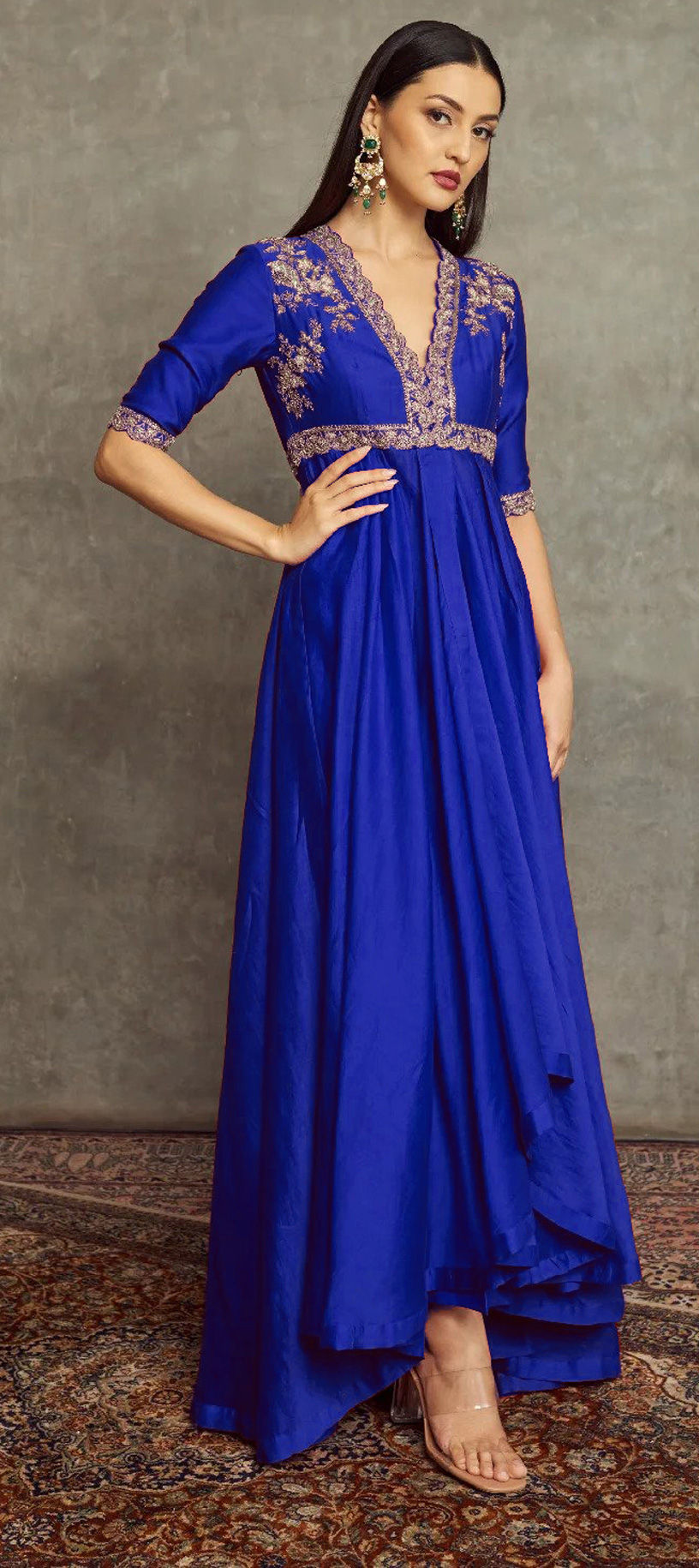 Choosing a Color Palette for Your Party-Wear Kurti
When it comes to accessorizing your party-wear kurti, the color palette you choose can make all the difference in how stylish and put-together your outfit looks. You'll want to consider which colors bring out the best in your skin tone, as well as which hues complement the fabric and design of your kurti. For a trendy and daring vibe, try pairing your kurti with bold jewel-toned accessories, such as emerald earrings or a ruby red clutch. If you prefer a more understated look, neutral shades, like beige or champagne, can add a touch of elegance and sophistication to your ensemble. Ultimately, the color palette you choose should reflect your personal style and make you feel confident and beautiful throughout your event.
Tips for Accessorizing with Your Party-Wear Kurti
Accessorizing can make or break any outfit, especially when it comes to party-wear Kurtis. So, if you're wondering how to add some extra oomph to your look, fear not! There are plenty of options for you to choose from. A statement necklace can instantly elevate any Kurti, as can a pair of bold earrings. Consider wearing a statement ring or bracelets to add a touch of glamour to your outfit. Choose accessories that complement the colors in your Kurti, and don't be afraid to mix and match. Additionally, a stylish belt or clutch can give a touch of sophistication to your whole outfit. With these tips in mind, accessorizing your party-wear Kurti can be a fun and exciting way to step up your fashion game.
Shopping For Quality Fabric When Buying a Party-Wear Kurti
Shopping for quality fabric when buying a party-wear Kurti can be a daunting task, especially when trying to find the perfect attire for a special occasion. Fortunately, shopping online can make it easier to find the Kurti of your dreams with the right fabric to match. From luxurious silk to comfortable cotton, there are plenty of high-quality fabrics to choose from when looking for that perfect party-wear Kurti. With online retailers showcasing a variety of options and styles, you can compare prices and fabrics from the comfort of your own home. Save time and money by browsing through a wide selection of party-wear Kurtis online and discover the perfect fabric to suit your fashion needs.
Endnote
Ultimately, we hope that your journey through the endlessly stylish world of party-wear kurtis has been a pleasant one! With this guide as your road map, you should feel confident in your ability to choose a vibrant, eye-catching design and color palette for any upcoming special occasion. Don't forget that quality fabric matters when buying your perfect party-wear kurti, and use accessories like jewelry and makeup to bring out the personality and beauty portrayed in each look. Apart from being just an ethnic outfit, you can style it in multiple ways and match it up with different clothing items to create modern yet classy outfits. If you are looking for some amazing options in party wear kurtis then we suggest you to check out the Indian Wedding Saree online store for a wide collection of kurtis in various colors, designs, types and sizes at unbeatable prices. Shop online party wear kurti from us now to get the best deals!