The changing forms of sarees are the most elegant and stylish dressing styles you can find in India. The Indian lady always prefers to wear this amazing outfit for any important and traditional functions. Draping the saree has been a very old concept in India since ancient times. Over this time period, many experiments and modifications are performed on this elegant and stylish attire. all of them were perfect for all time being and appreciated by females of all the generations. The forms of various saree styles have been changing every now and then. You must try these new and amazing collections of sarees which are very traditional yet stylish and modern.
Why Are Changing Styles and Patterns Necessary?
With the increasing styles and fashion statements of today's era, it is very important to match up with all those fancy and fantastic styles to maintain the charm of this beautiful attire called saree. Females are now attracted to the beauty of the western and modern style of dressing and thus these forms of sarees are modified in the most stylish modern way without losing original cultural and traditional charm. The very unique and stunning looking sarees are now available in the wholesale market at an affordable price range. you must try all of these lavish styles of attire and flaunt them with an elegant look.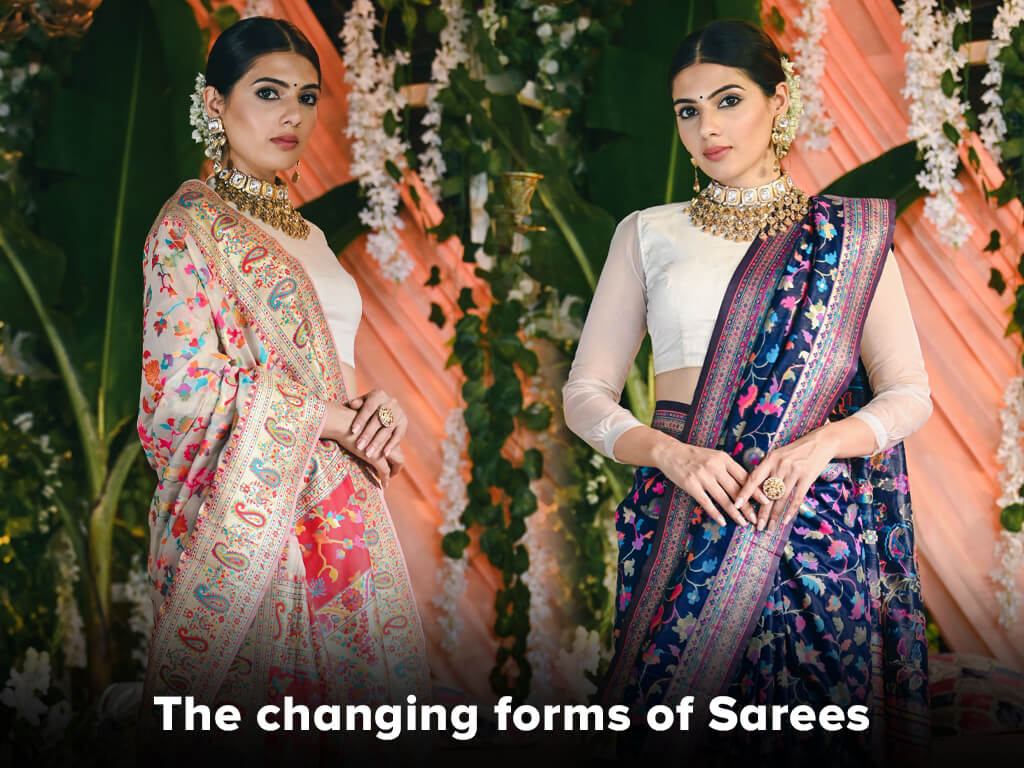 What are the Changed Forms Of Sarees?
Here we have listed many forms of sarees styles that are replaced by old fashioned and traditional sarees. All of these are getting loved by females and now trending in the textile market.
The Semi-Stitched Sarees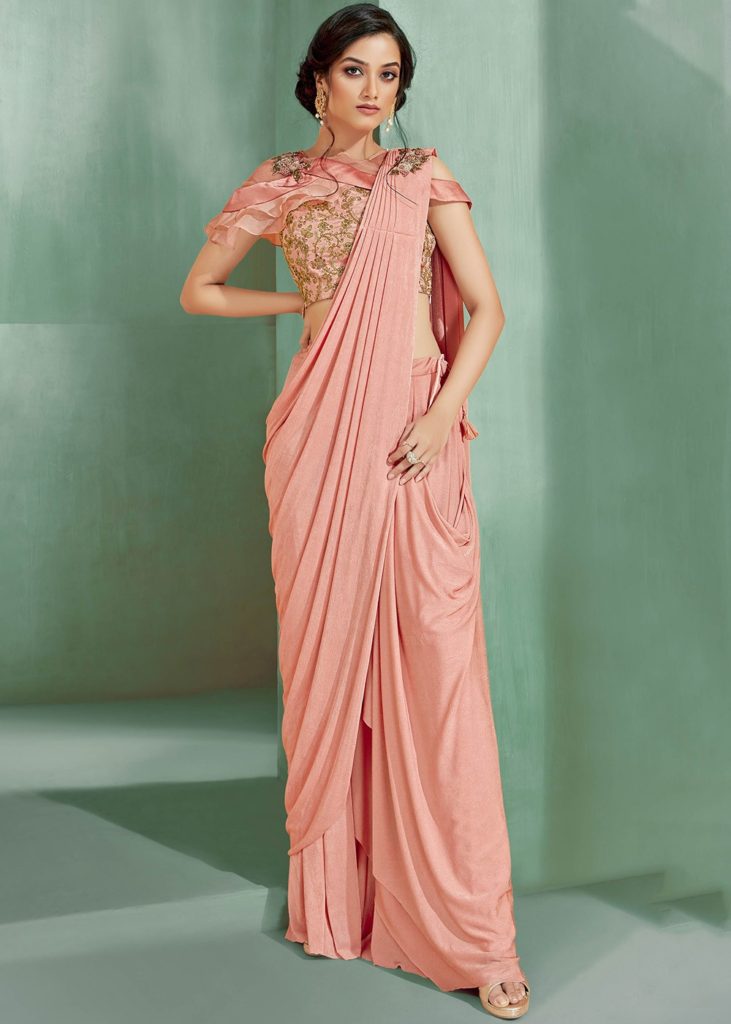 The semi-stitched sarees are the most stylish and trending sarees nowadays. Plating the sarees properly is not a painful task anymore. You can easily drape this forms of sarees as it comes with all set plates and styles. The weight of this saree is kept light and suitable for every body type. All the colours are suitable for these sarees. silk, chiffon, and georgette are some common fabric materials for these sarees. you must try this stunning and elegant looking saree at an upcoming function and get your best appearance. These sarees are easily available in the market and you can find them with many colour options at the best price range.
The Flared Sarees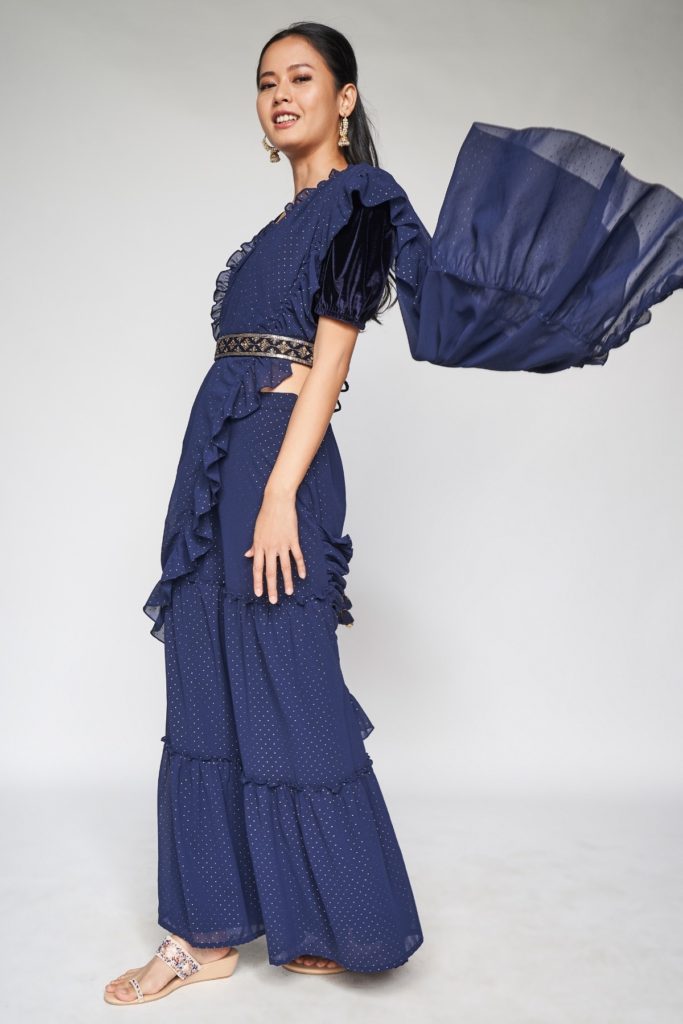 The flared look of saree is again the most preferable and latest saree style in today's time. This fancy flare makes this saree look more stylish and attractive to a crowd. The light colour shades and printings are most common in this style of saree. The best-selected fabric material for this outfit is cotton, silk, rayon and chiffon. This forms of sarees style is easily available in the market at the best price range. This outfit is suitable for every body type and shape, this can be suitable for all the females of various heights.
Lehenga Style Saree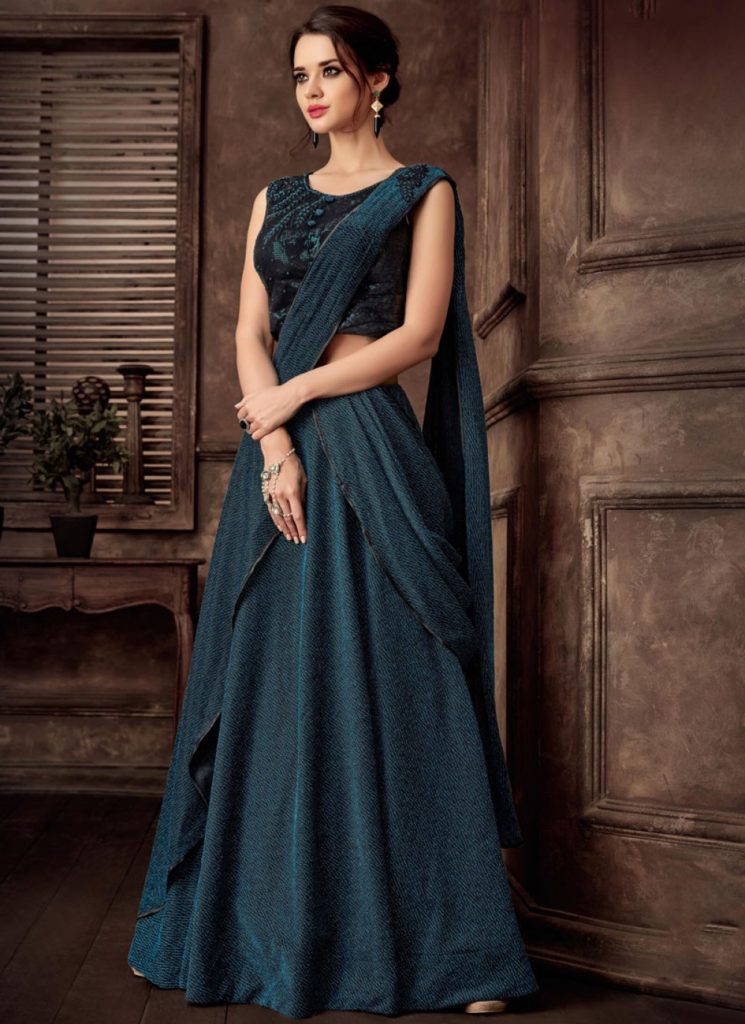 The lehenga style of saree is very popular and latest nowadays. This fancy style of saree is suitable for traditional functions, festive events, wedding functions and ceremony functions. Every colour shade such as dark and light look amazing on this forms of saree. The various printings like block printings, digital printings and graphic printings are now trending very much. The price range of this saree is very affordable and this outfit is easily available in the market. The long flared lehenga can be a very stunning and elegant looking forms of saree at various functions.
Sarees With Belts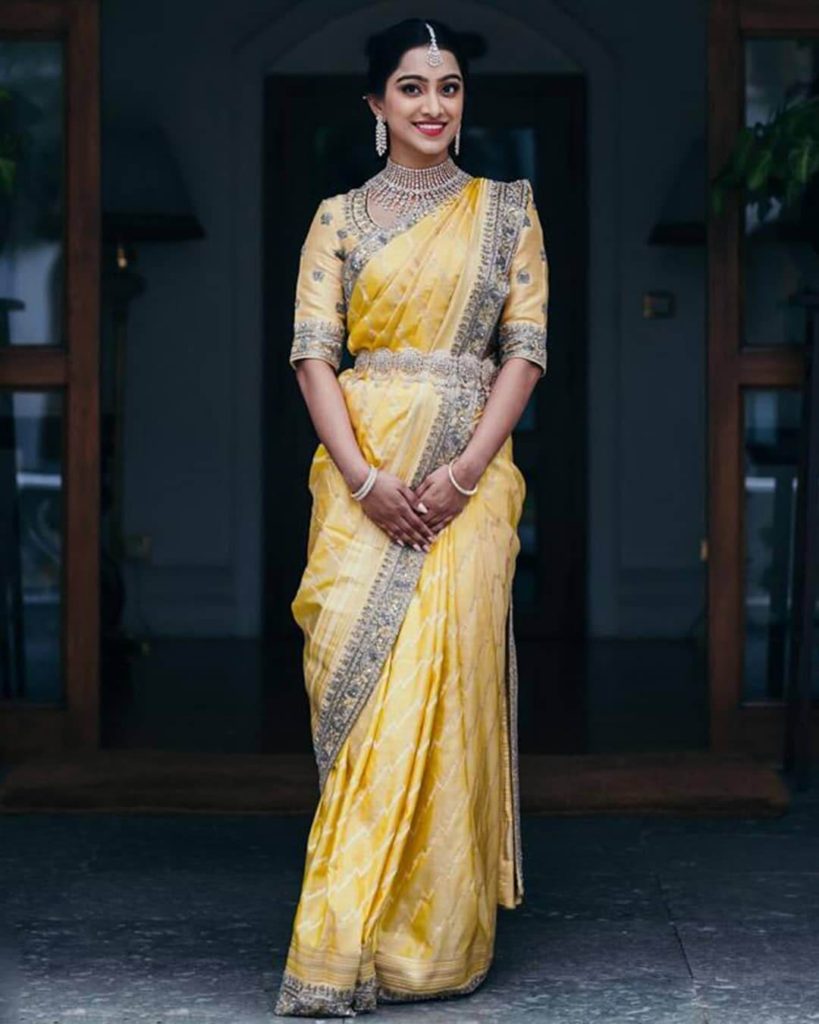 This new modification of saree is very popular and famous in today's era. The college-going and office going girls love to carry this forms of saree at various functions. Young females and mid-aged women prefer this stylish saree at different functions. different colour shades look suitable to this attire. The belt at the waist can add extra stylish charm to this outfit. Many Bollywood stars and celebrities are now promoting this stylish attire and are seen wearing it at many functions.
Sarees With Shrug Style Blouses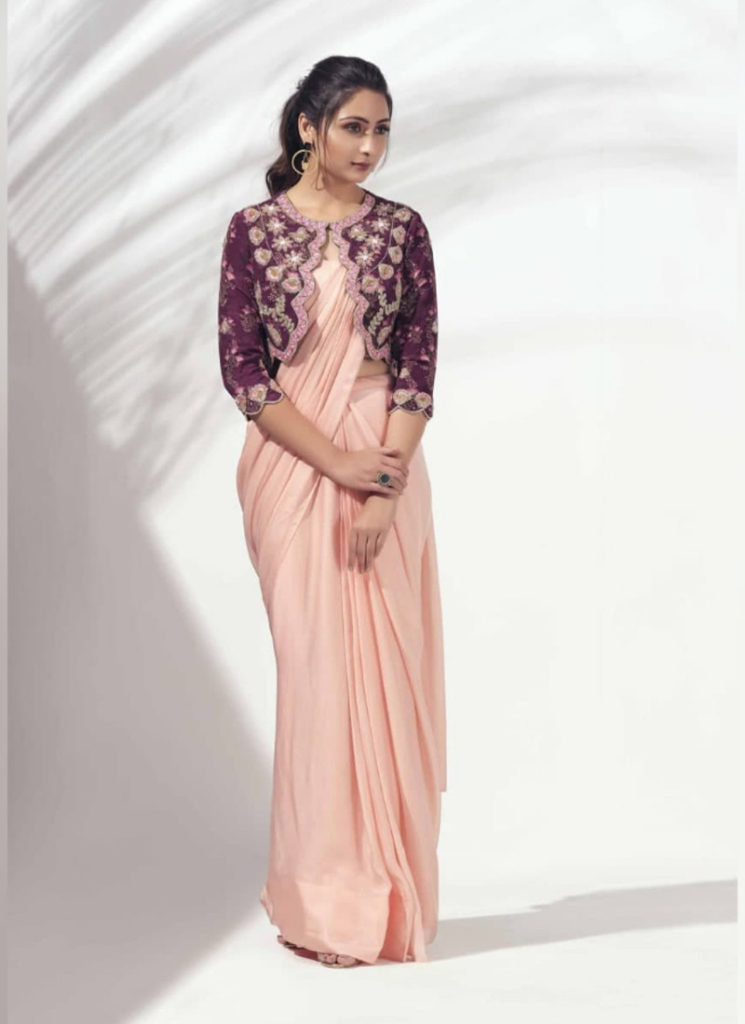 Not only with forms of sarees designs but various modifications are also performed on the style of blousing. One of the stylish and trending blousing style shrug style of blouse. This looks perfectly Indo-Western for various functions and parties. the weight of this blouse kept very light and made it easy to carry for long hours. the contrasting colours look very pretty and the finest embroidery is able to make these forms of sarees look more flaunting in the crowd. this stunning and elegant looking saree is easily available in the market at the best price range.
Bollywood Style Of Saree
Bollywood style saree is getting a lot of attention from females nowadays. These forms of sarees are specially designed, very classic and stylish to wear at various functions. Such an outfit is easily available in the market at an affordable price range. you can find a variety of colour shades and printing designs to drape according to functions. These lovely looking sarees are trending and growing very fast in the textile market. you must try this beautiful one and flaunt it with the most stylish look of yours.