Accessories are crucial for adding memorable moments to your special day. Nothing is more important to a bride than her wedding day. She aspires to be the most elegant and beautiful woman in the world, complete with the most gorgeous outfits and makeover.
Today's bride is quite confident and stylish in carrying an accessory along with her intricately designed bridal dress, therefore an attractive clutch is the most popular bridal style. Coveted bridal clutch bags provide a touch of elegance to the entire bridal ensemble. Indian Wedding Saree, an online ethnic and Indo-western clothing store, has recently offered a lust-worthy collection of bridal handbags to complete your bridal outfit.
Take a look at these stunning designer bridal clutches to complement your stunning ensemble:
Crystal adorned bridal clutch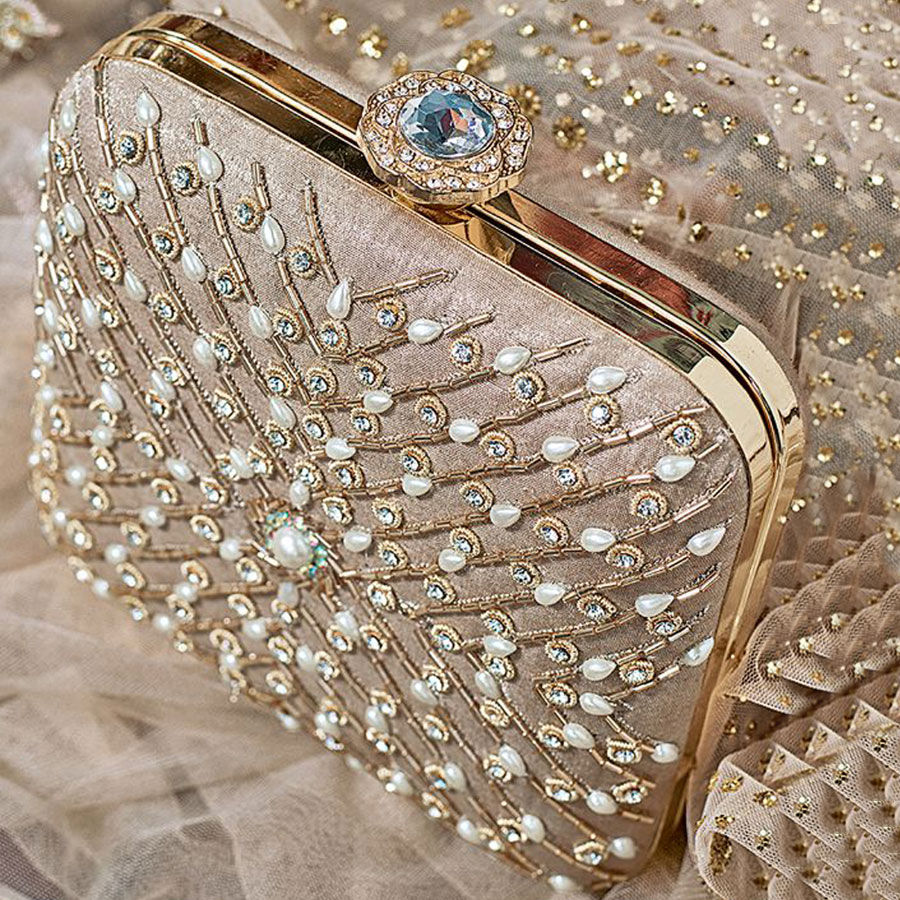 The crystal-covered clutch is the most appealing designer clutch with a glittering surface combined with an attractive slim handle design. It comes in multiple stunning crystal and stone patterns that blend nicely with a dazzling bridal outfit. The gleaming gold and silver design adds a touch of enchantment to your appearance.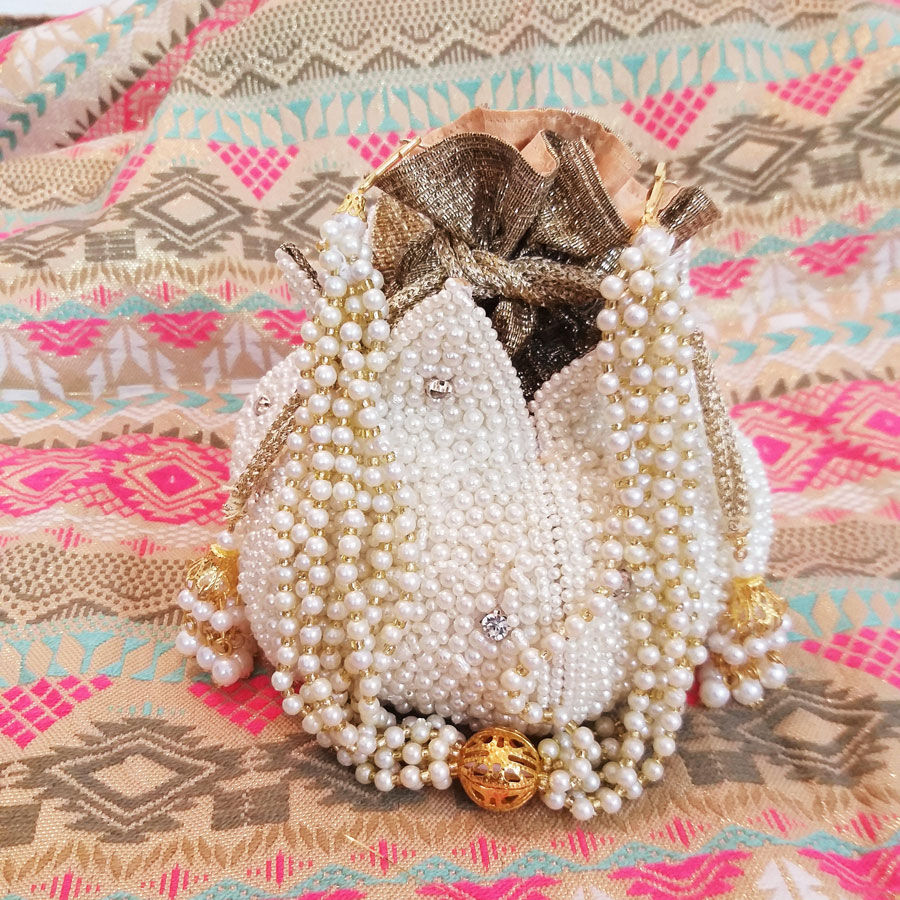 A satin cream purse with a golden frame pattern and helix golden chain is ideal for your wedding day, and you can also use it for other occasions after your wedding. This hand clutch is made even more lovely and elegant by the beautiful pearl clasps.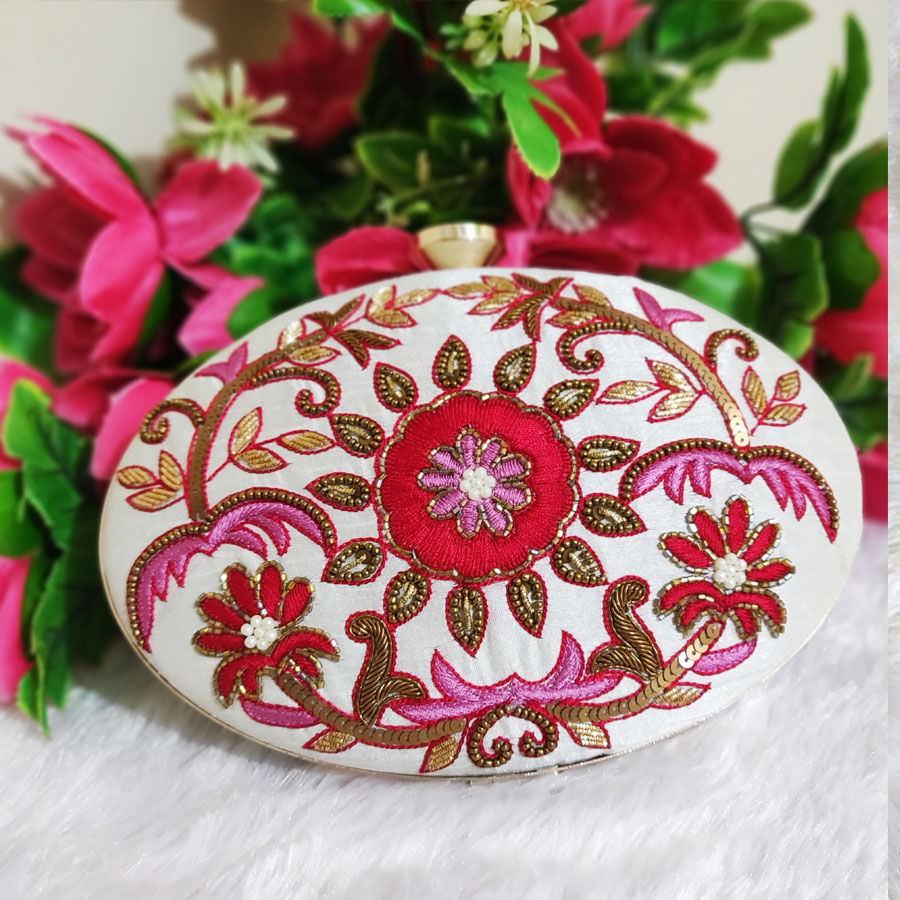 The best approach to thank your roots is to have a traditional wedding ceremony with ethnic wedding attire. Hand embroidery using silken thread and pearl micro beads on the hand clutch enhances the classic bridal style. A stunning handcrafted traditional bridal clutch in silk or net fabric radiates beauty and elegance. The embroidery work is highlighted by dark colours including navy blue, maroon, green, and brown.
Floral chic- bridal clutch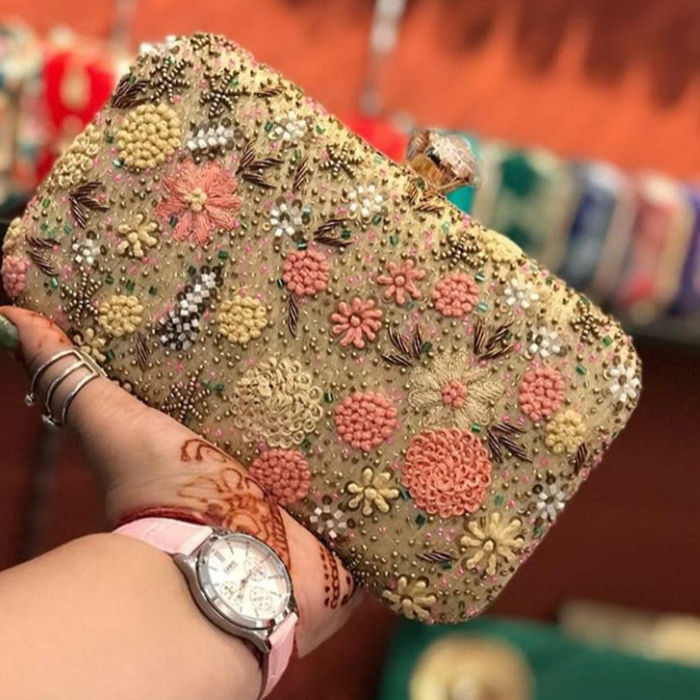 This adorable clutch is available in a variety of light colours, including cream, white, off-white, pink, pista, and grey. Floral embroidery with lovely vivid silken threads looks stunning. The beautiful floral pattern also contains little pearls to complement a bridal look.
Boho inspired clutch designs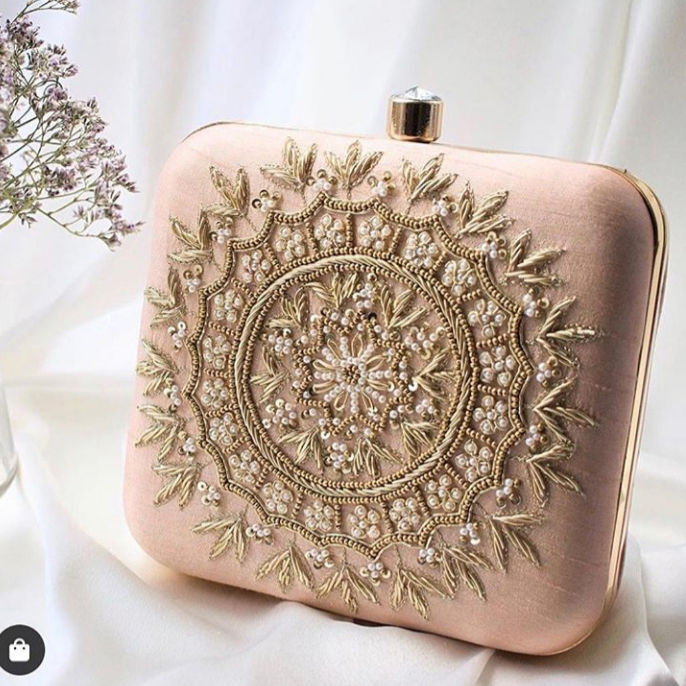 Handmade straw and fabric woven hand clutches in bohemian styles are both cool and stylish. These fresh and fun-creating boho clutches are ideal for a beach wedding theme. These lovely bridal clutches come in a variety of colours and designs, including rustic, black, colourful and bright.
Acrylic clutch with pearl egg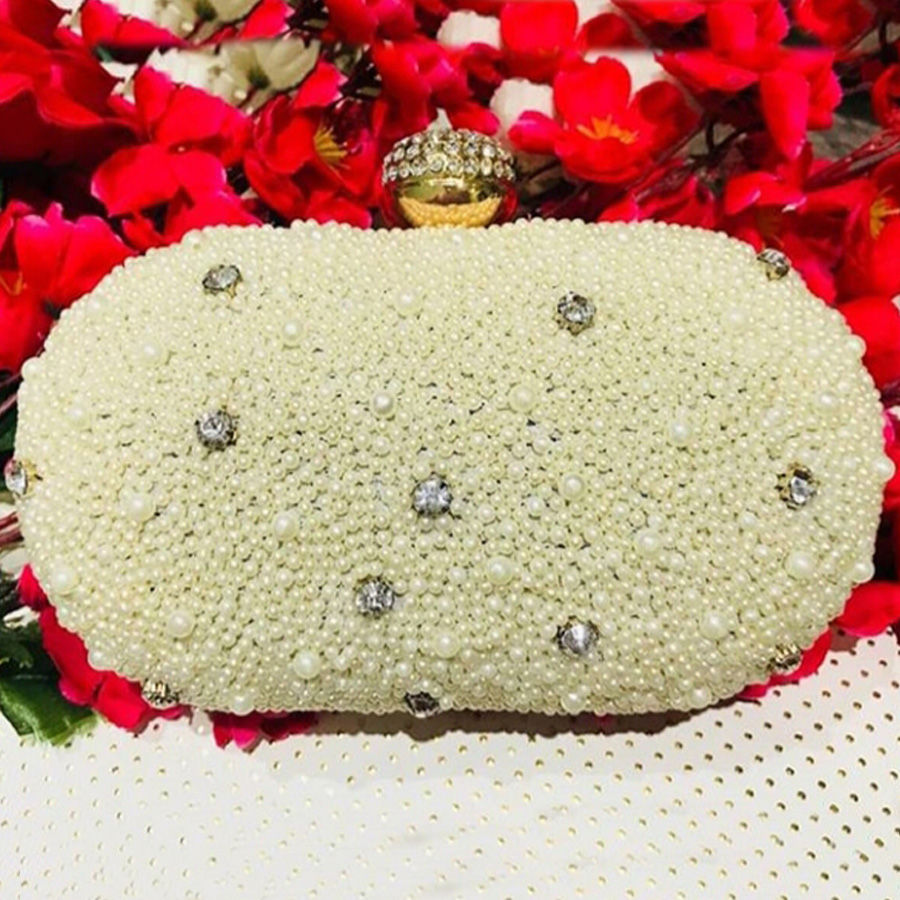 The allure of a delicate and pure pearl frame on an acrylic purse is undeniable. This lovely purse is rich and cool, making it perfect for a beach wedding, a traditional wedding, or a modern wedding. This little clutch is perfect for carrying your phone, make-up, and jewellery stuff.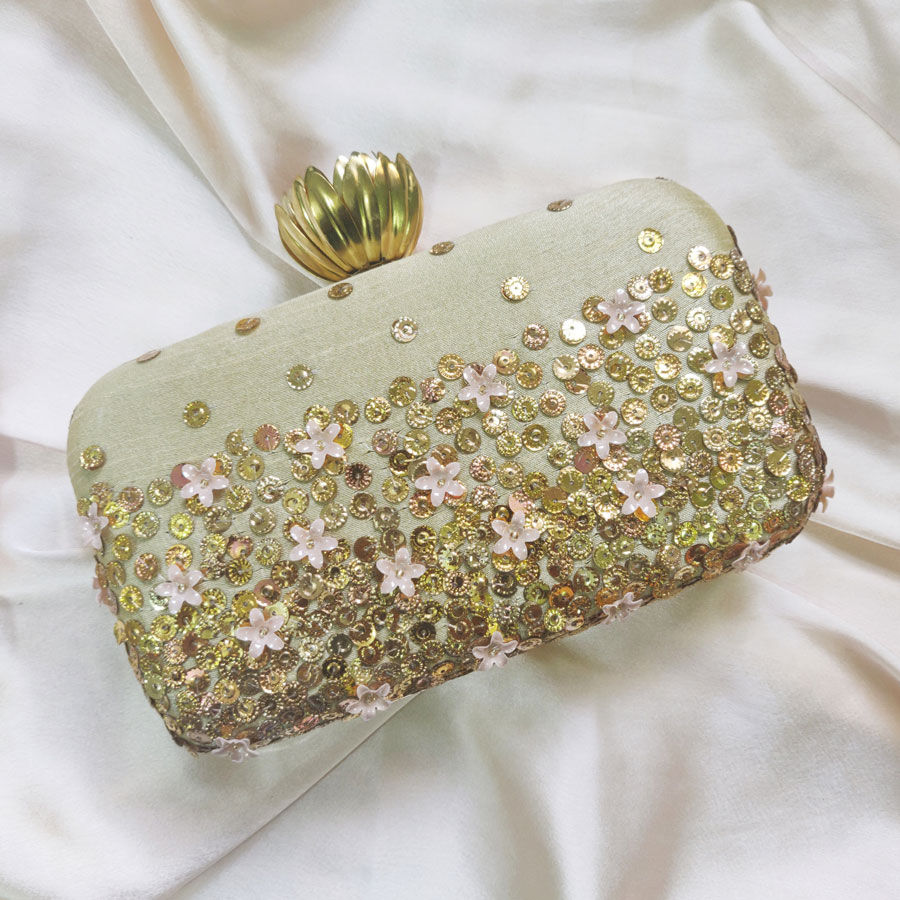 For wedding eve, an elegant silver case with a curbed metallic chain and a crystal clasp looks so stylish. The bridal clutch's stunning brilliance elevates the bride's beauty. These beautiful bridal clutches suit any wedding event and wedding theme to level up your stylish bridal look.