Bollywood superstars have been influencing the Indian fashion industry for so long. Most women who are eager to experiment with new styles frequently, always follow the dressing style of famous Bollywood celebrities. On various occasions like festivals, paties or even wedding ceremonies, many Bollywood celebrities prefer to wear fashionable and elegant saree to look adorable and create style statements.
Bollywood sarees are an outstanding and brand-new category introduced by well-known fashion designers to satisfy all the demands of Bollywood celebs. Women always prefer to wear a beautiful and trendy Bollywood saree to achieve a marvelous look like their favourite Bollywood celebrity when they watch them wearing that saree in television programmes, movies, award shows, serials, and so on. As the demand for Bollywood sarees is high in the market, a wide variety of Bollywood sarees are available to satisfy everyone. In this article, we highlighted some most adorable and fancy Bollywood sarees for you.
Dress Up Like the Most Famous Bollywood Celebrity with Some Stunning Bollywood Sarees
Every aspiring fashionista dreams to dress up like their favourite Bollywood actress in sarees for achieving a magnificent look at any special event. Therefore, fashion designers have made a huge variety of trendy and dazzling Bollywood sarees that will fulfill their dream. Bollywood sarees are the most appealing and stylish ethnic apparel, and stars like Madhuri Dixit, Priyanka Chopra, Sonam Kapoor, Alia Bhatt and others display their stunning looks in the most elegant Bollywood sarees.
To save you from all the confusion and assist you in picking the most appropriate and beautiful Bollywood sarees, we compiled a list of top 6 adorable Bollywood sarees in this blog. You will surely look like a celebrity by donning these dazzling and stylish Bollywood sarees at any event like engagement, sangeet, Mehendi, Haldi, wedding receptions and more.
1. Appealing Georgette Saree of Janvi Kapoor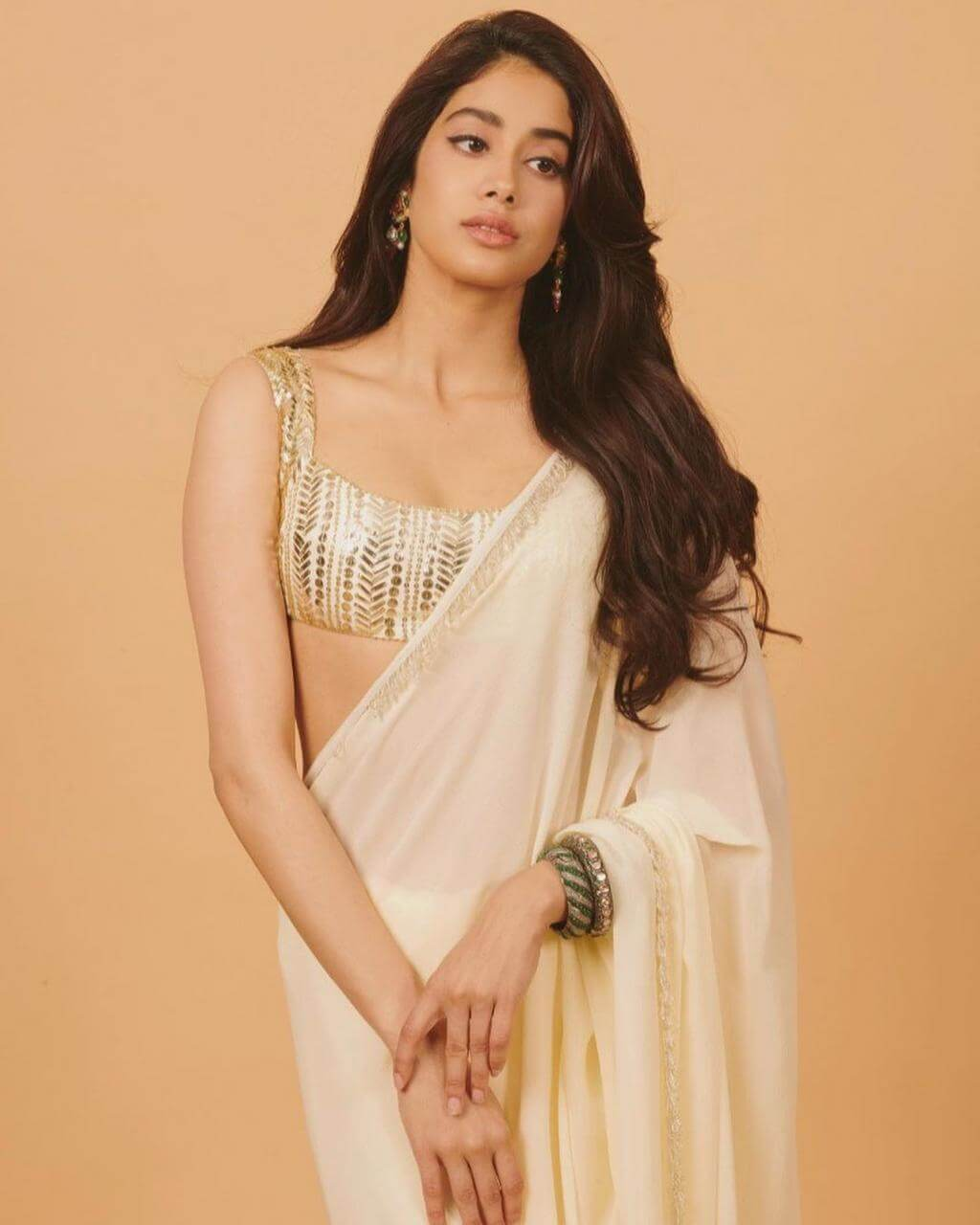 The most fashionable and well-liked Bollywood saree among both celebs and normal women is this one. Everybody looks enticing and opulent in georgette sarees. Therefore, every Bollywood celebrity chooses this as their first option. Popular Bollywood actress Janvi Kapoor has recently spotted in this trendy and dazzling Bollywood saree, and she looked seductively hot and alluring.
These stunning Bollywood sarees were delicate and comfortable as they are made of lightweight georgette fabric. These sarees come in both beautiful and eye-catching motifs as well as more subdued patterns. The stunning prints and exquisite embroidery have made them the alluring Bollywood sarees. You will look hot and seductive when you go to a party, wedding event or any other occasion wearing this saree.
2. Bollywood Net Saree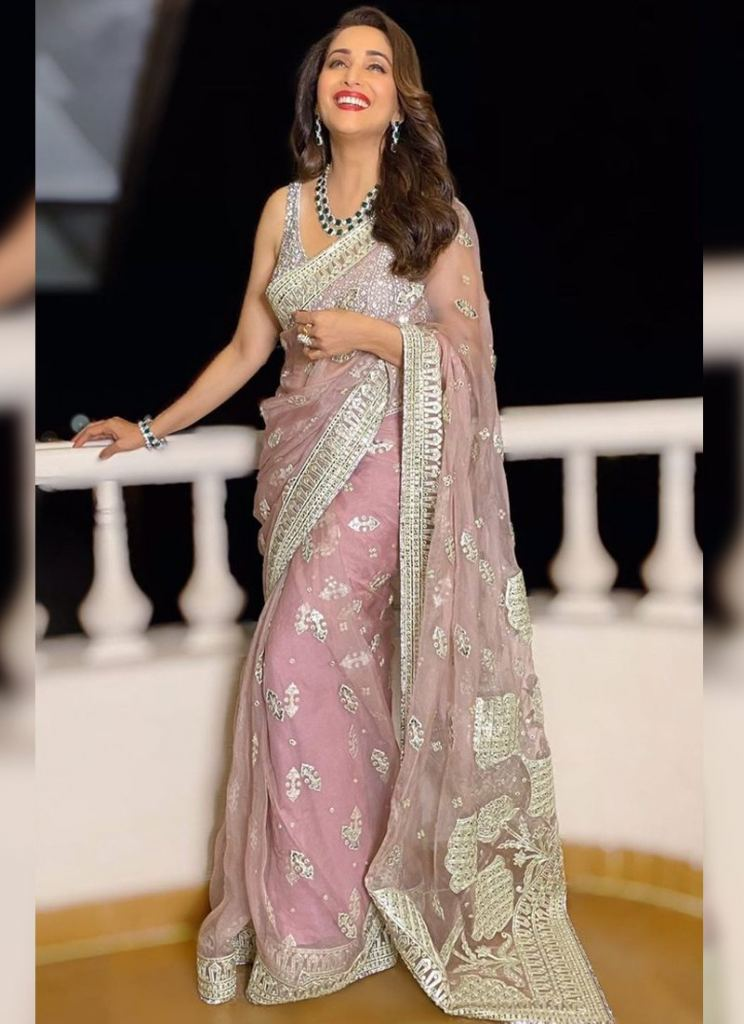 All the fashionable women love Bollywood net sarees a lot and they prefer these sarees much more than other fancy sarees. Opt for this most attractive Bollywood saree if you wish to get an appealing look and turn heads towards you at any special event. This saree is the most favourite choice among fashionistas because of its eye-catching embroidered work and transparent appearance. This is mainly a party wear saree that will help you show your fashion sense beautifully.
Many famous Bollywood celebrities frequently wear this appealing Bollywood saree at many special events to get a hot and bold look. If you also want to look like a hot Bollywood actress, then you should wear this lovely Bollywood saree with some amazing accessories whether you are going to a cocktail party, office party or marriage ceremony.
3. Katrina Kaif Flower Printed Bollywood Saree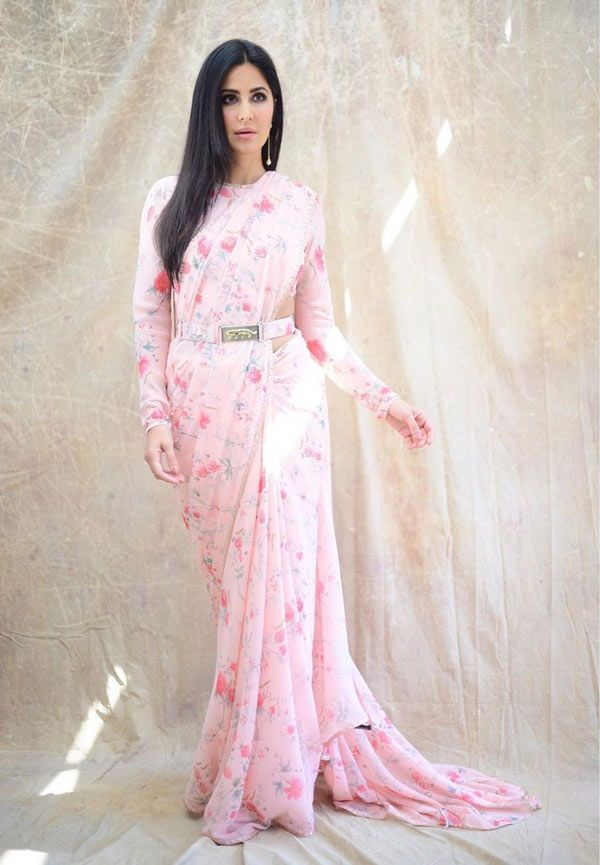 Bollywood flower-printed sarees are becoming the most popular ethnic clothing option among both Bollywood stars and other ladies. These sarees were among the most captivating and amazing Bollywood sarees because of the exquisite flower prints, delicate shades, soft and lightweight texture.
Recently, Katrina Kaif, a well-known Bollywood actress, was seen wearing this graceful Bollywood saree. She was looking so much beautiful and attractive in this saree. You too can get the charming and graceful look like Katrina Kaif if you try this printed Bollywood saree. Wearing these super comfy Bollywood sarees in the hottest weather will provide you with the utmost comfort as they are constructed of lightweight fabrics. These sarees are perfect for parties, workplaces, wedding events and festivals.
4. Wedding Wear Bollywood Saree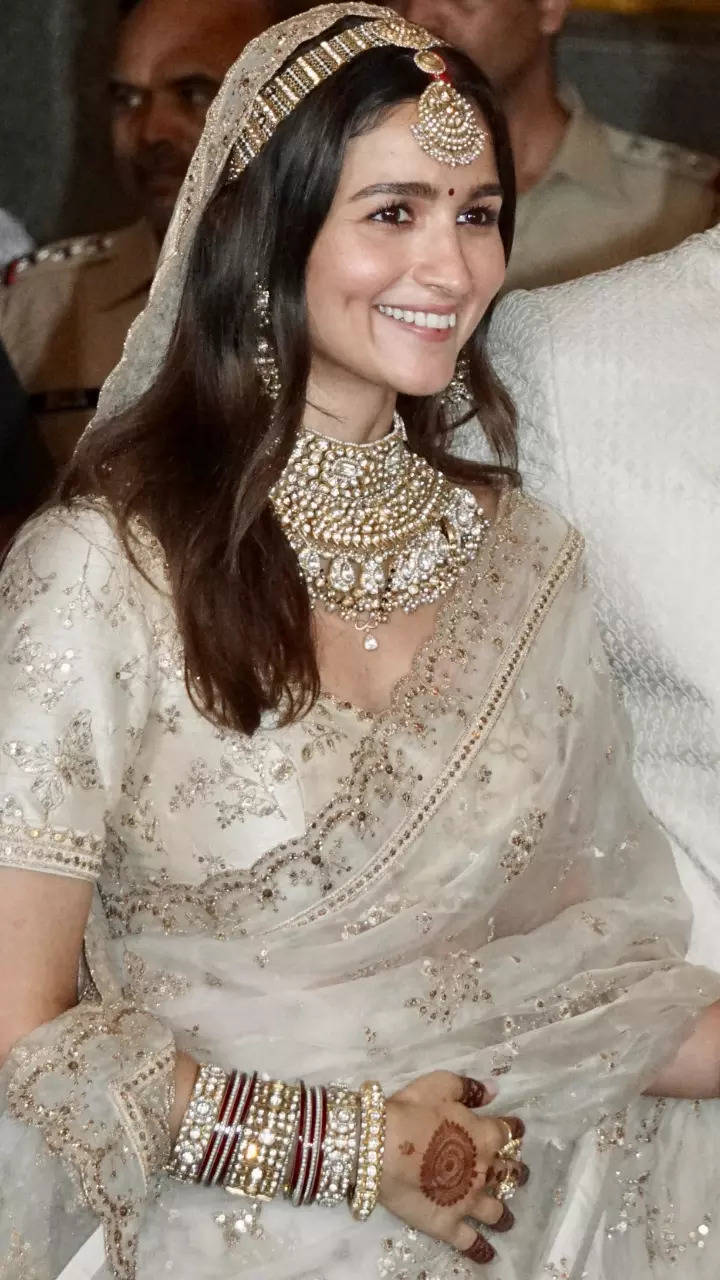 A wide variety of Bollywood wedding wear sarees are made by famous fashion designers for several Bollywood celebrities. These are the most glamorous and regal branded Bollywood sarees in surat that offer a royal vibe to the wearer. Famous Bollywood heroine Anushka Sharma wore a gorgeous gold Banarasi saree at her reception. This is the most glorious Bollywood saree and if you want to look so much gorgeous like Anushka Sharma on your special day, you must opt for this wedding wear Bollywood saree.
Also, Sonam Kapoor Ahuja was spotted in a golden cotton silk saree at her post-wedding function that is also a very beautiful and elegant Bollywood saree. You can surely go for this one if you want an aristocratic look like her.
Pick the Most Adorable and Fashionable Bollywood Saree
Do you also have a wish to dress up like the most popular Bollywood celebrities at a special event to get a striking appearance? Then contact Surat Suit, one of the leading Wholesalers of Bollywood Sarees in Surat. You may find an exclusive collection of various Bollywood sarees at Surat Suit that will turn you into the most beautiful diva. Explore our great collection of trendy Bollywood sarees and purchase the one you like at a reasonable rate.