Now that the wedding season is upon us, it is important that we discuss which are the best lehengas to stun this season. However, the sun has also been merciless, and hence carrying a lehenga could be difficult for each of us who have wedding sessions to attend.
Whenever we get an invitation, the first thing that most of us worry about is what we are going to wear. To make sure that you have an idea about what to wear this summer and can rock in the most amazing party wear lehengas, we have got you covered. However, the idea is to make sure that you can choose comfortable picks and yet the ones that can stun the guests as well.
Lehenga Options for This Summer
Some of the best lehenga options for this summer have been discussed: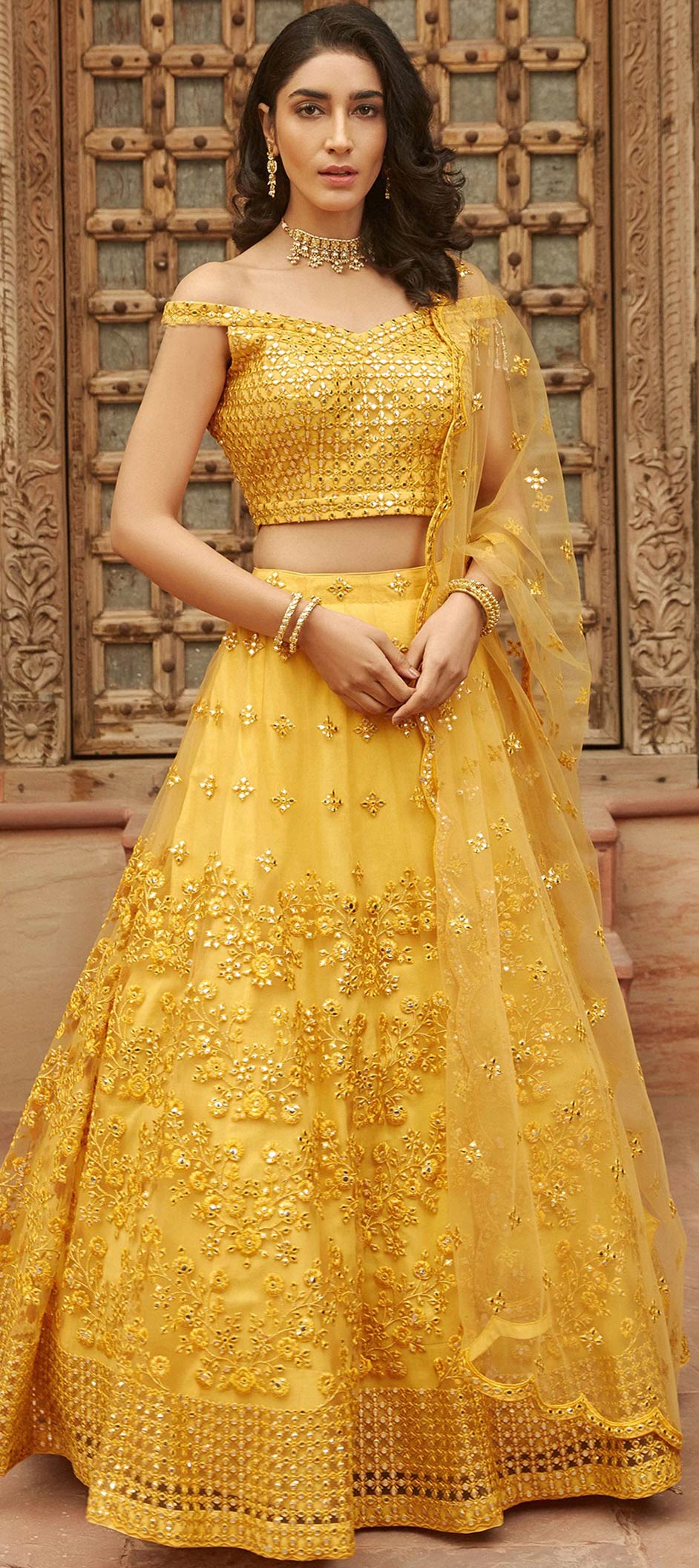 The first option that we are going to provide you with is an easy-to-carry chiffon lehenga. It often happens that the heat becomes so scorching that you are not able to carry those lehengas which are very heavy.
Instead, you can choose floral chiffon lehengas which look stunning and ensure that you look like a million bucks. The best way to accessorize your chiffon lehenga is by coupling it with a minimalistic hairdo with flowers around it. Along with that, you can go for simple jewelry, specifically heavy earrings which will make you feel comfortable despite choosing to avoid the neckpiece.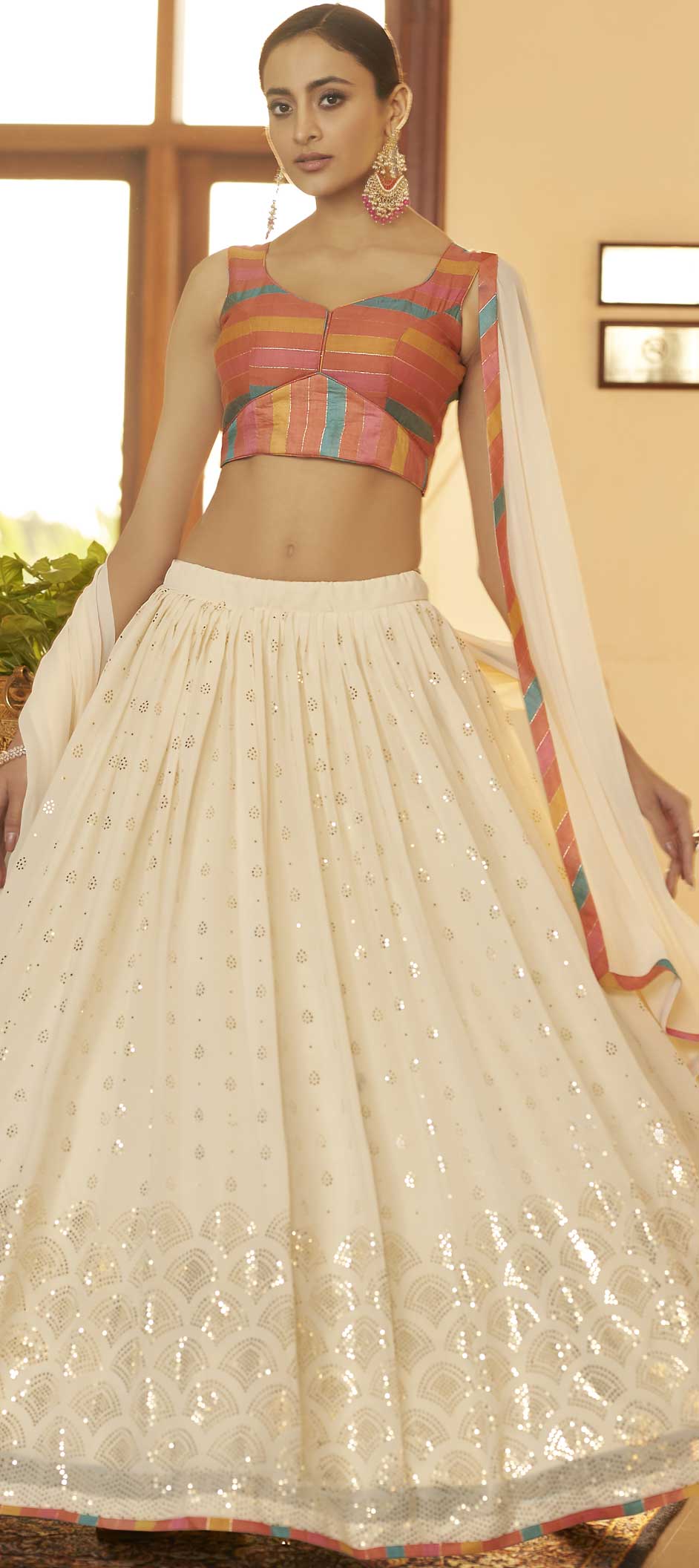 The next idea that we are going to provide you not only feels comfortable but looks different from others as well. Try to go for soft colors like nudish pink or even peach. The best thing about these colors is that they are extremely comfortable and hence you do not feel bogged down.
When you go for too many dark colors, it often feels uncomfortable and specifically hard to carry if you have to attend a daytime occasion. These are perfect for those as well who are looking to buy bridesmaids' part lehenga. You can also go for a floral Lehenga in a pastel shade which looks extremely exquisite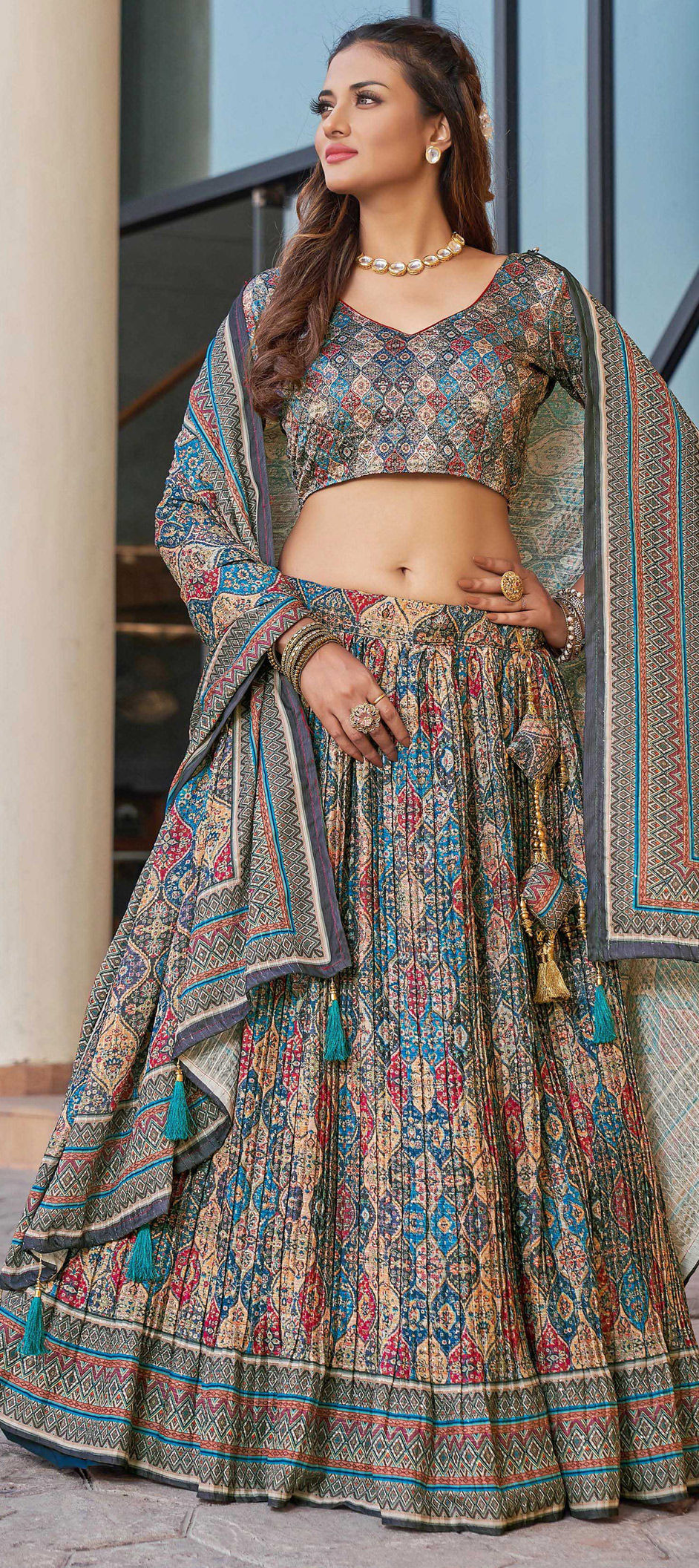 Although many of us simply love to wear those lehengas which have a lot of embroideries or gorgeous work going on, it is certainly not the best pick for the summer months. Instead, we suggest you go forth with options like lacework or even a narrow border of embroidery on one side of the lehenga which looks classy and is comfortable as well. Try to avoid the ones which are too much blingy or have a lot of sequin work on them.
If you are looking to buy the best party wear lehengas online, then one of the best options that you can rely upon is the Indian Wedding Saree. They have a range of lehengas in different materials and colors and even for the summer months, they are just perfect!