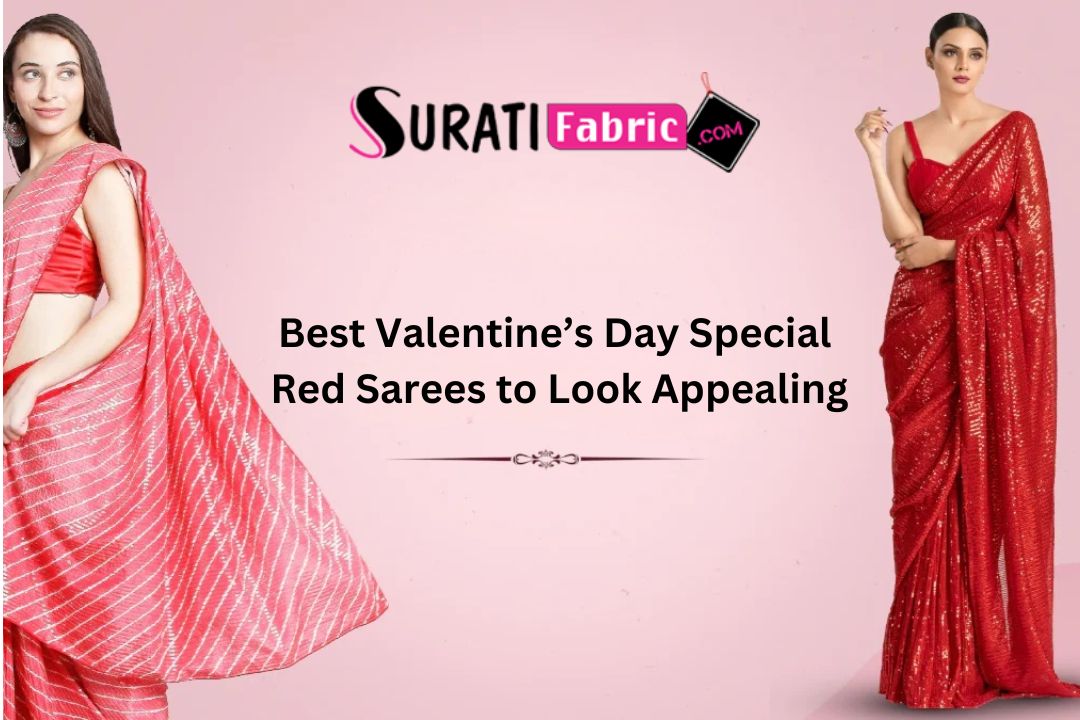 As February has arrived already, Valentine's Day is not so far away now. This is the best day of celebrating love with your partner. Also, you need to look your best whether you are going out for a romantic dinner date with your soulmate or planning to propose a special person in a special way. So, what could be better than impressing your special one wearing a beautiful saree?
Sarees are unquestionably the pinnacle of elegance and style and they can make one the most appealing and adorable lady by giving you a feminine touch. As red is the color of love, wearing a beautiful and appealing red saree on Valentine's day is the best way to melt the heart
of your partner. You may get a huge variety of red sarees wholesalers in the market, but you have to pick the best one among them. You may get inspiration from the best red sarees for Valentine's Day that are mentioned in this blog. Let's check them out.
Various Kinds of Alluring and Stylish Red Sarees for This Upcoming Valentine's Day
Valentine's Day is a time of year that is incredibly joyful and is full of love and affection. Whether you are going out with your husband or your soulmate on this special day, you need to wear some appealing and stunning outfit to look your best.
To express love on Valentine's Day, red sarees are the ideal choice. In recent years, wearing red sarees on Valentine's Day has become the latest trend among all ladies. From traditional red sarees to ultra-stylish fusion sarees, options are countless in the market. Let us introduce you with some of the most popular red sarees for Valentine's Day that will make you look so alluring.
1.  Red Net Saree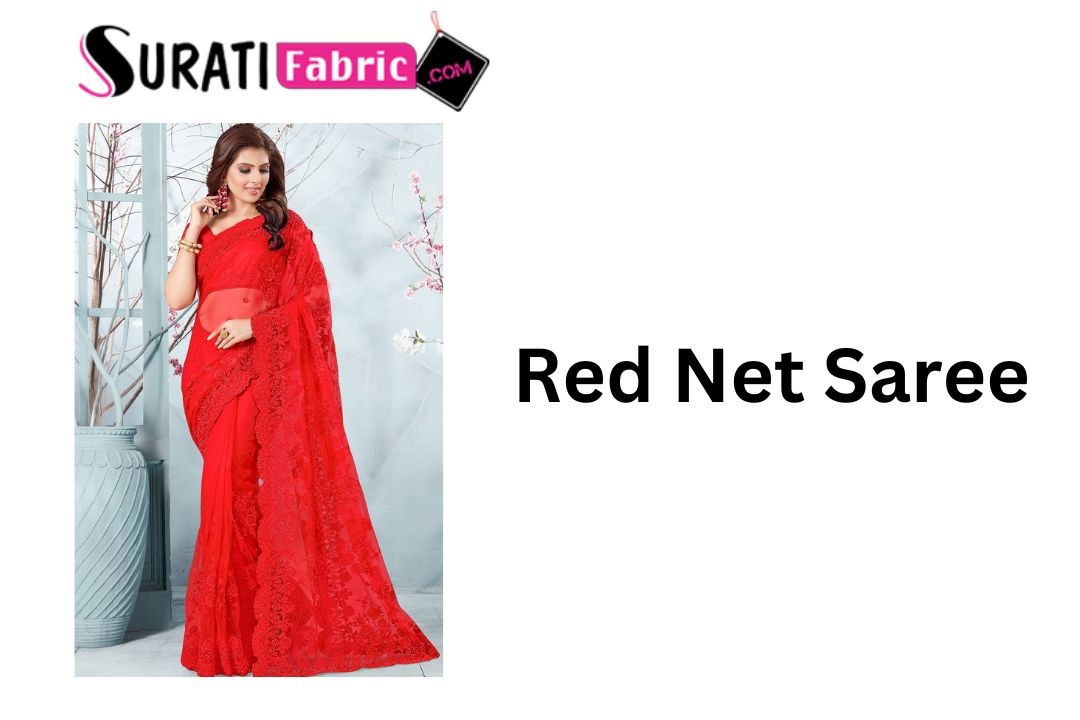 Be the hottest and bold lady and keep your partner in awe wearing a hot and sexy red net saree. Due to their sheer fabric and appealing look, red net sarees are the most famous red sarees for Valentine's Day. Be it a candle light dinner date or a day out with your partner on this specious day, this alluring red saree for Valentine's Day will be the perfect option. You will be able to carry it so easily because of their lightness. Try this super sexy and bold red sarees on this Valentine's Day in order to give a stunning surprise to your partner. 
2. Red Organza Saree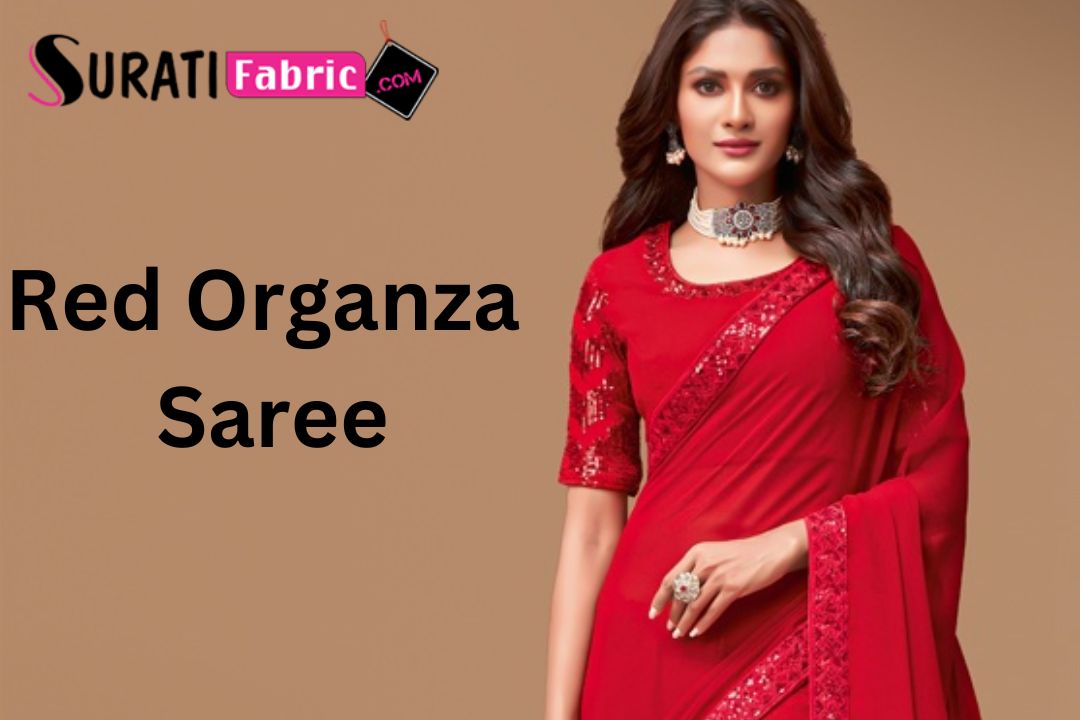 Another most beautiful Valentine's Day red saree that you should own for this special day is the red organza saree. Its transparent and silky fabric are the best features of this saree that makes it a very popular choice among modern ladies. The unparalleled grace of this glamorous red saree for Valentine's Day will give you a magical appearance that will surely stun your man. With the alluring prints of this saree, you can also look incredibly charming.
This charming red saree is best to wear on a special lunch date with your lover on Valentine's Day as it will enhance your overall look and you will look brighter than normal days.
3. Red Chiffon Saree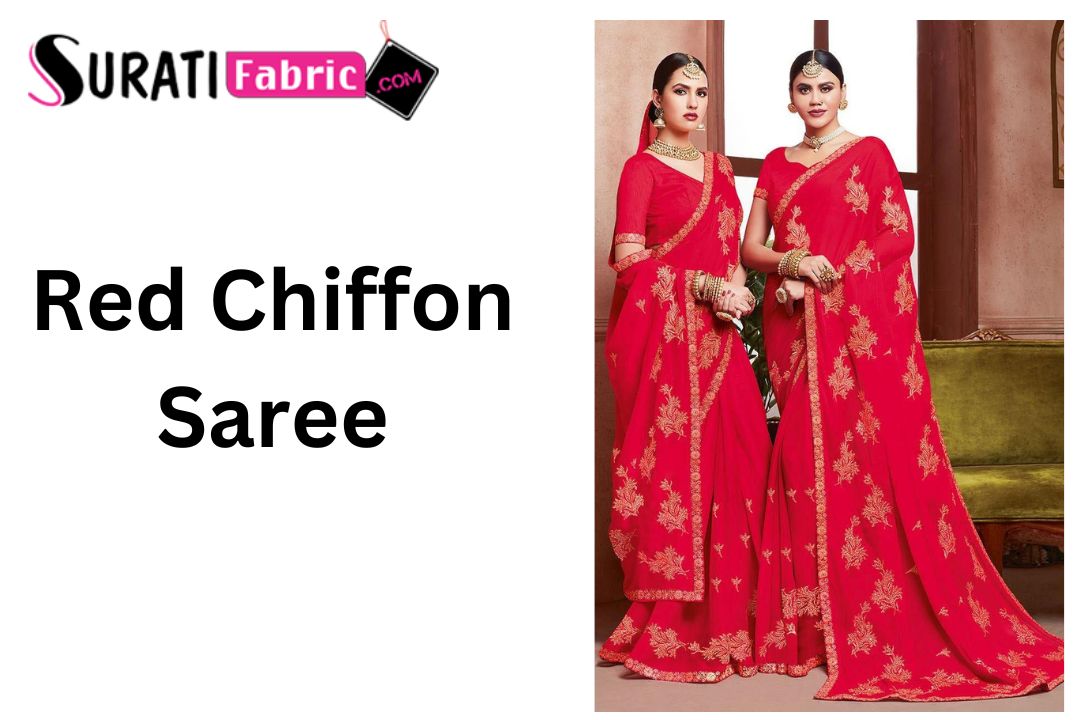 Do you want to impress your lover with your killer look this Valentine's day? Then just go for the most attractive red chiffon saree without thinking of any other option. With its sheer and transparent fabric, this incredibly attractive and stylish red saree makes the wearer look seductive and chic.
Red chiffon saree is another well-known Valentine's Day special red saree and it is adorned by almost every lady nowadays, from Bollywood stars to ordinary women. Its lightness and softness helps you to carry it easily and also get utmost comfort. So, add boldness to your style this Valentine's day and get a killer look by wearing this sexy red saree.
4. Red Raw Silk Saree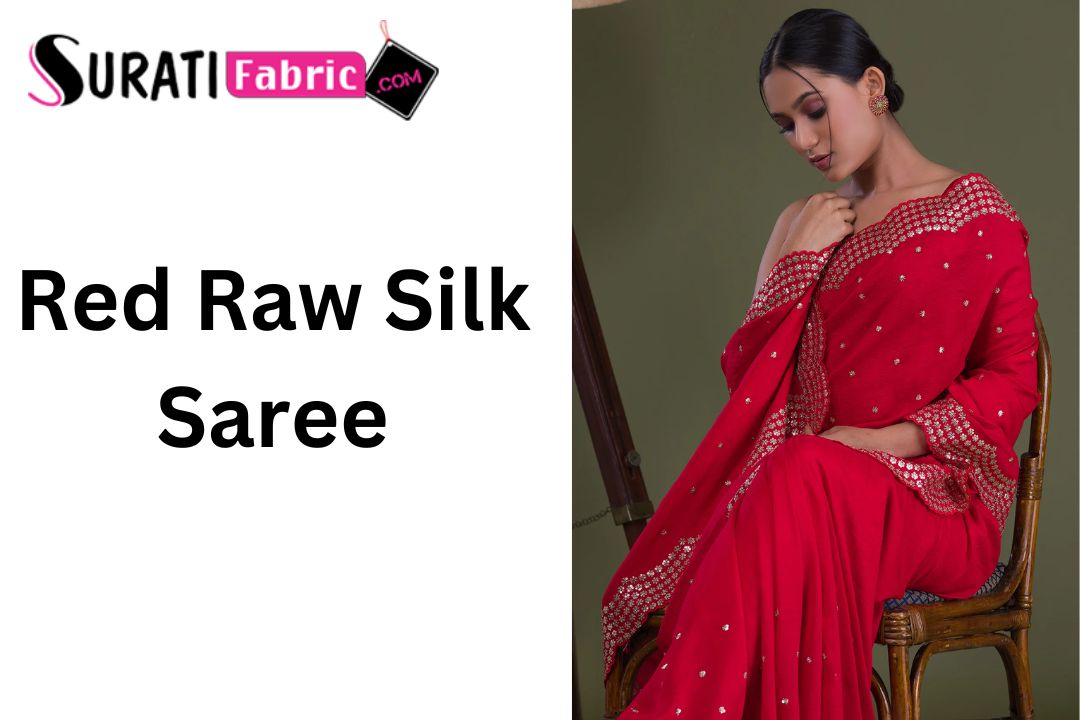 Red raw silk sarees with ornamental and gorgeous borders is another stunning option for Valentine's day as it will elevate your beauty and give you a desi look. Every Indian man loves the desi look of his lady rather than Western look. So, it is obvious that wearing this traditional and glamorous red saree will easily impress your partner and he will not take his eyes off from you. The unparalleled glamour and smoothness of this saree makes you look like a royal lady. You may wear this glowy saree on both day and at night whenever you go out with your spouse or boyfriend.
5. Red Ikat Saree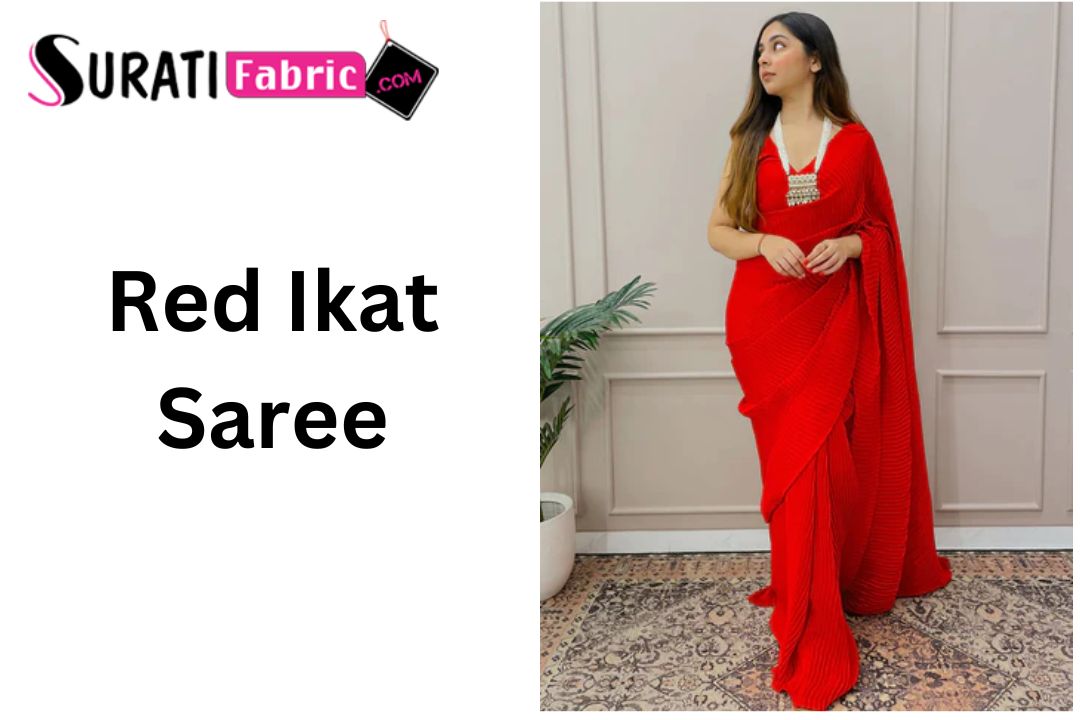 You may opt for the classy red Ikat saree if you are planning to surprise your partner with a full desi look. This one is an evergreen and classy red saree that is now preferred by many ladies as a Valentine's day outfit. The handwoven designs add an extra elegance to this saree. Be the desi lady on this upcoming Valentine's day and win your partner's heart once more by wearing a red Ikat saree.
Conclusion
We hope this article has given you the perfect idea so that you will be able to collect the ideal red saree for Valentine's day. If you are in search of the best red saree for Valentine's day, then have a look at the exclusive saree collection of Surati Fabric. We are a saree wholesaler and online retailer in Surat. who supply top-class different varieties of sarees at discount rates. Visit our site and buy the finest red saree for your special date this Valentine's day.