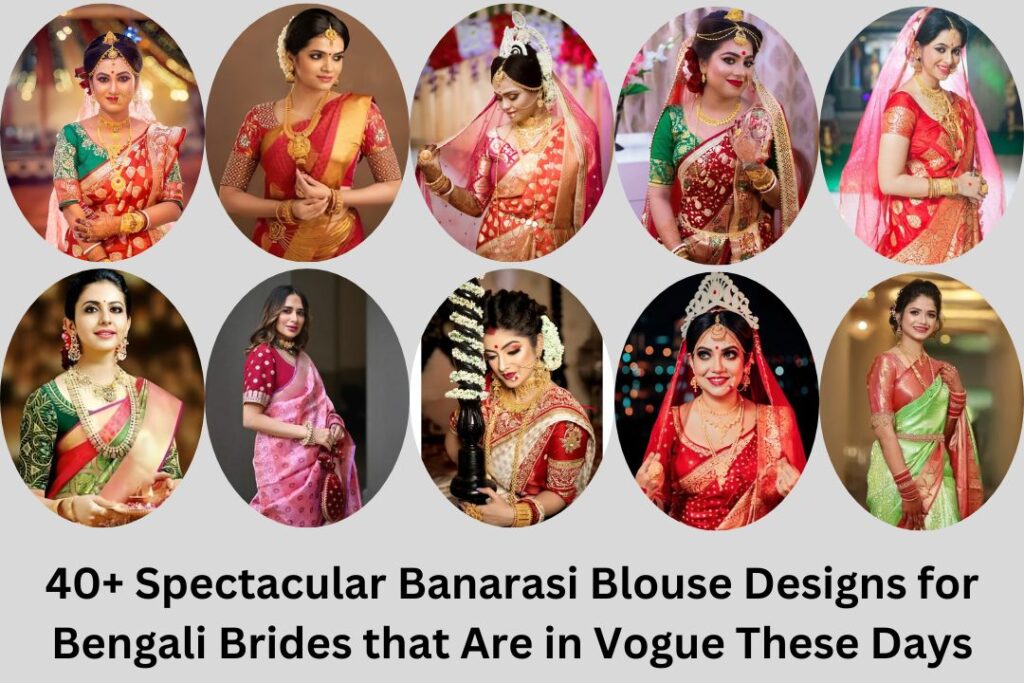 Table of Contents
A Bengali wedding without Banarasi saree? No way. Royal Banarasi sarees, paired with the regal Banarasi blouse designs, always complete the entire look of a Bengali bride. Not just Banarasi sarees, the versatility of Banarasi blouses make them a great pair for different types of silk sarees also. The pure silk material and the intricate designs with zari, golden and silver threads give an incomparable opulence and charm to the Banarasi blouse patterns.
Those who are getting married soon but still cannot get the ideal Banarasi blouse can work well with their bridal Banarasi saree, Surati Fabric has some solutions for you. This is one of the renowned blouse wholesalers in Surat, who brings the latest collection of Banarasi blouse online in different sizes, colors, patterns and designs for all brides-to-be.
Also, we are giving you all a list of Banarasi blouse designs for Bengali brides in this blog which will surely be the best guide to find out the right blouse type for your wedding. So, without any further delay, let's delve deeper.
Top 40 Adorable Banarasi Blouse Designs for Bengali Weddings
A picture perfect Bengali bridal look fully depends on the richest and most glamorous Banarasi saree, a perfect Banarasi blouse design and lots of gorgeous jewelleries. No other blouse can match the royalty of your wedding saree that a right Banarasi blouse can do. That's why it is an extremely important task to select the most suitable Banarasi blouse for pairing with your bridal saree.
Those who get confused after seeing the endless options for Banarasi saree designs, this blog can guide them to choose the right one with ease. Check out all of our listed trending Banarasi blouses for Bengali wedding and get some inspiration from them.
1. Full Sleeve Banarasi Blouse Designs to Hide Your Arms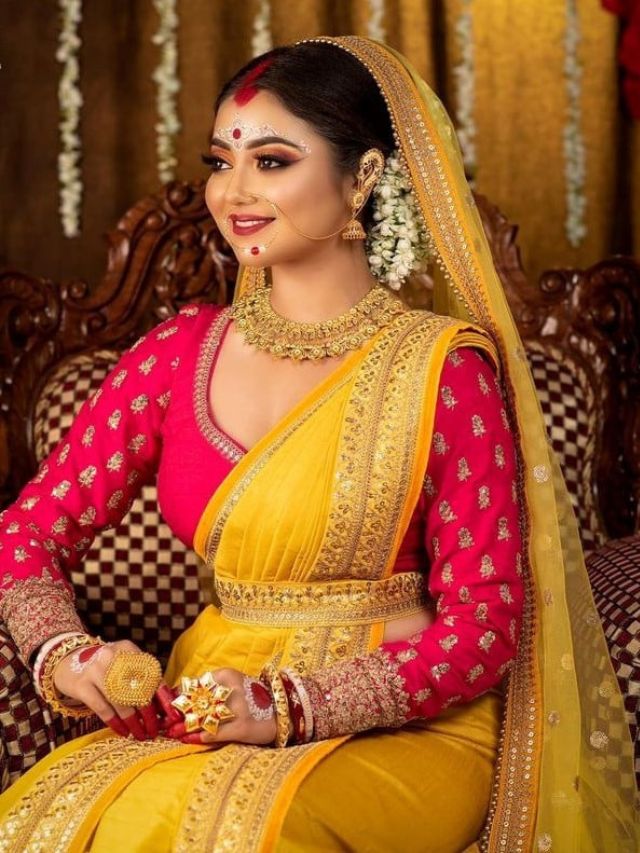 Aristocracy, elegance and fashion go hand in hand in full sleeve Banarasi blouse designs. Are you getting hitched in winter but do not want to compromise between style and warmth? For you, an elegantly royal and classy full sleeve Banarasi blouse pattern is such an amazing option. These evertrending Banarasi silk blouse designs have been the ultimate favourite of most of the Bengali brides from past decades.
These blouses protect both the arms of the bride from the cold weather, making them feel cozy and warm without losing her style. Also, they are a must-pick for plus sized ladies since plus size ladies can hide their heavy arms excellently under the full sleeves.
2. Three-fourth Sleeve Banarasi Blouse Designs for Utmost Comfort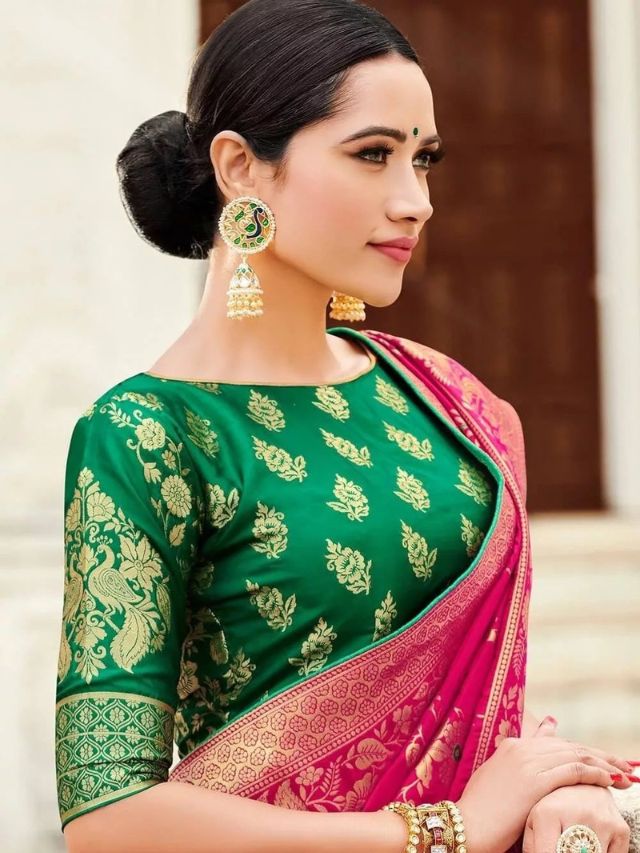 Most of the Bengali brides mostly prefer three-fourth sleeve Banarasi blouse designs that give them full freedom and comfort. These elegant Banarasi blouse styles are mostly seen in the summer wedding. These types of Banarasi blouses come with three-fourth sleeves and the sleeves are available in fitted styles, flared styles and puffed styles as well.
3. Go Retro with Bell Sleeves Banarasi Blouse Designs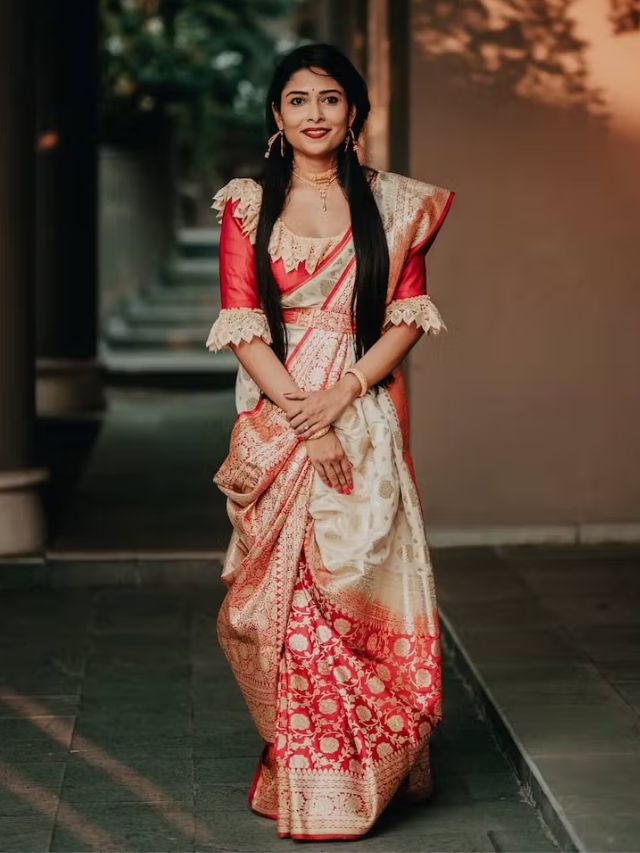 Are you a fan of retro fashion and want to create a retro bridal look on your biggest day? Enjoy the retro vibe with bell sleeves Banarasi blouse designs. You can identify them by their three-quarter sleeves that are flared near the elbow. Be a retro or a boho Bengali bride with this unique Banarasi blouse pattern to get all the spotlights to you on your biggest day.
4. Stay Classy with Boat Neck Banarasi Blouse Designs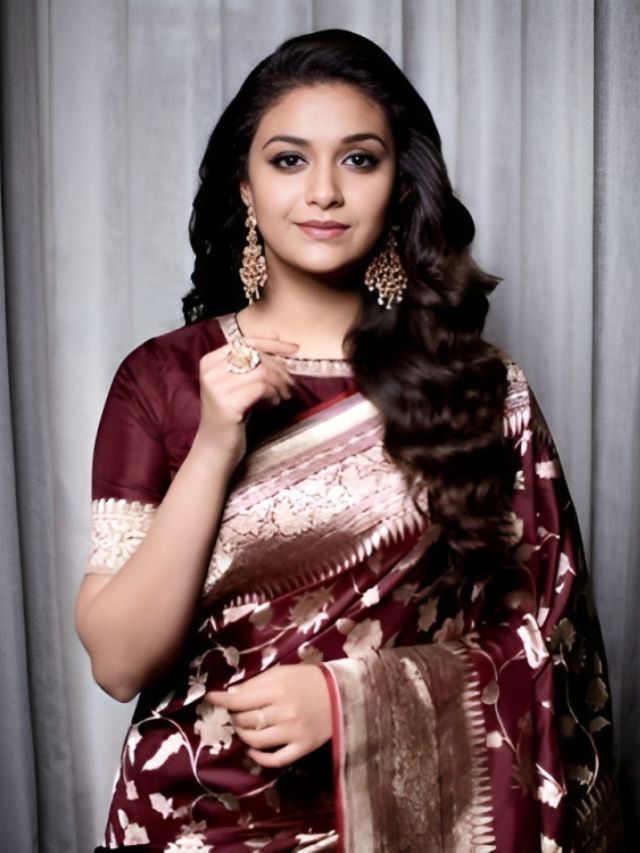 Boat neck Banarasi blouses have always been the trendsetter in Indian fashion. These are also a never ending fashion. These classic Banarasi blouse neck designs are a fusion of elegance, and modern style. The best feature of these blouses are their versatility for which any body-shaped ladies look excellent pairing them with their bridal saree.
5. Be A Bold Bride with Plunging V Neck Banarasi Blouses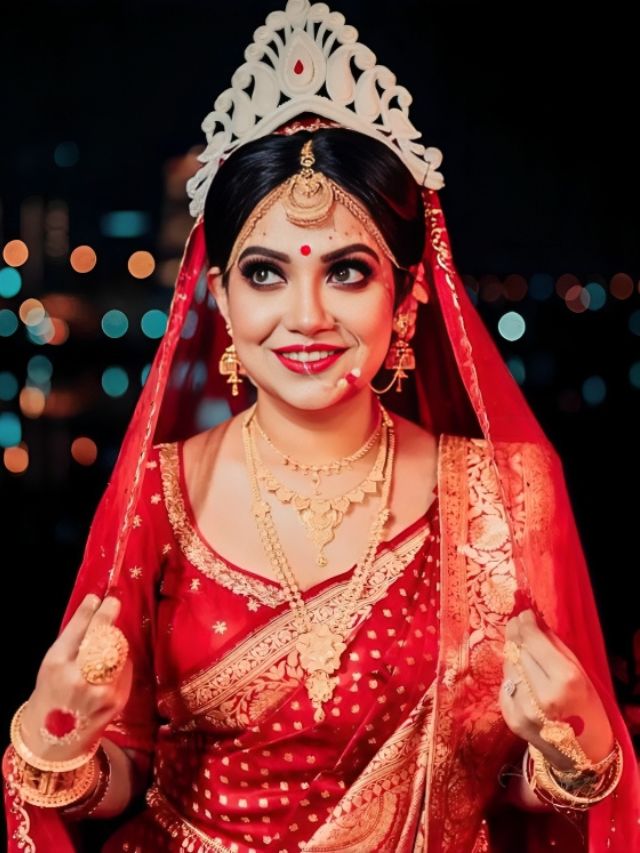 Want to add a little boldness to your traditional Bengali bridal look and display your beautiful neck in an alluring way? A plunging v neck Banarasi blouse is the one you need to add to your bridal trousseau. These fashionable and ultra-modern neck designs of Banarasi blouse add a touch of sensuality.
You will be such a hot bride and everyone's eyes, especially your groom's eyes will be glued on you when you enter your wedding ceremony. Brides who have larger bust look outstanding wearing this blouse.
6. High Neck Design of Banarasi Blouse to Be An Elgant Bride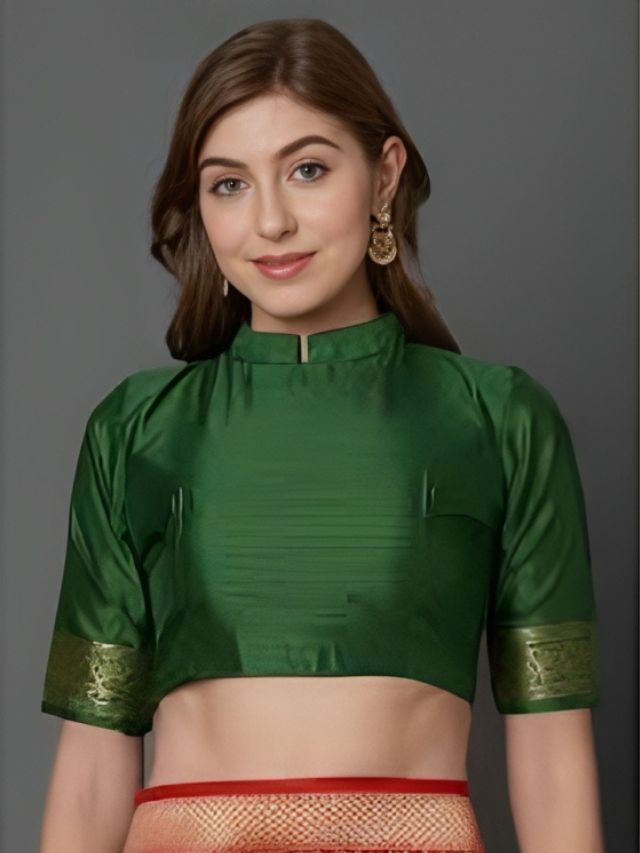 A blouse that can add ultimate sophistication and a classic touch to a bride's beauty is obviously the high neck design of Banarasi blouse. You will achieve a full traditional and regal appearance pairing your royal Banarasi saree with this classy Banarasi blouse design.
It is also a good option if your marriage is fixed in the winter and you want to protect your neck from chilling weather and air. So, comfort, tradition, and aristocracy, everything will be maintained if you wear this one.
7. Break the Monotony of Old Fashion with Jacket Style Banarasi Blouses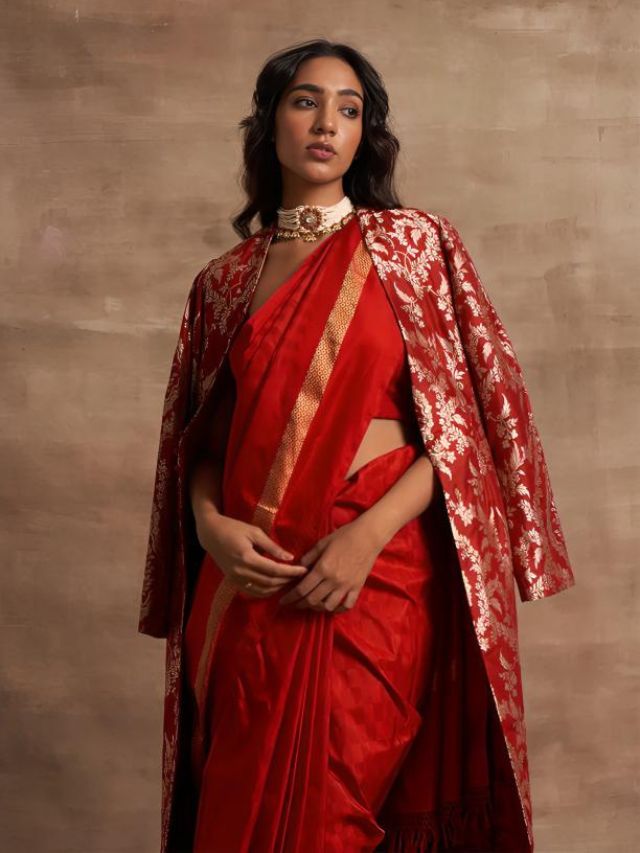 Bored of the typical traditional bridal look? It's time to experiment with some new Banarasi blouse style. Create a unique bridal fashion statement and stun everyone with your ultra-modern and unique look by styling your Banarasi saree with a designer jacket style Banarasi blouse. These unique and modish Banarasi blouse designs can be seen very much in trend.
Several Bengali and Bollywood heroines are also slaying their modish bridal look with jacket style blouses. To stay out of the ordinary and protect yourself from the coldest weather, this is the sought-after option for you.
8. Zardosi Banarasi Blouse Design to Get the Royal Vibe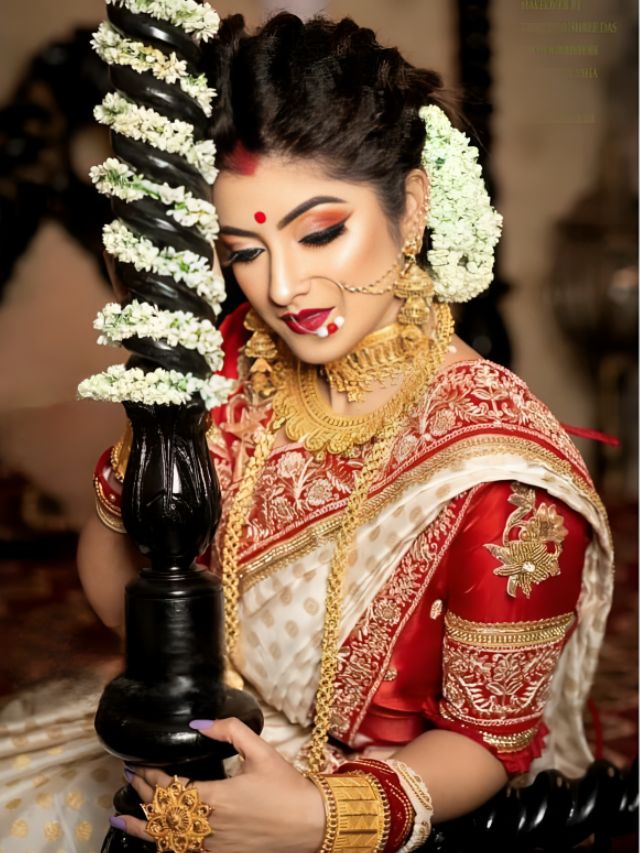 Want to enter your wedding with a Maharani vibe? Designer Zardosi Banarasi blouse designs will be the greatest pick for you then. Go for a matching colored or contrast Zardosi blouse and see how it will create a dramatic and royal bridal look by complementing the richness of your Banarasi saree. Go for some minimal jewelleries if you do not want your bridal look to be exaggerated.
9. Mirror Work Banarasi Blouse Designs for A Sparkling Effect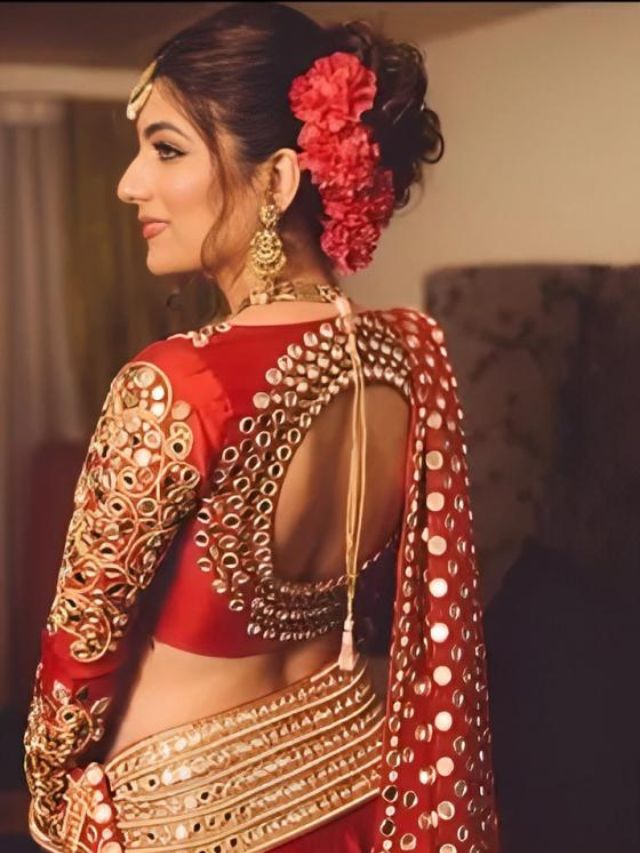 Mirror work is the most sparkling and famous embellishments that elevate even the simplest look of an outfit. So just think how stunningly you will shine when mirror works will be blended with regal Banarasi sarees. You will get an utterly glamorous, sparkling appearance that will be beyond your imagination. Go for the gorgeous mirror work Banarasi blouse designs if you want all sparkles around you on your big day.
10. Maggam Work Banarasi Blouse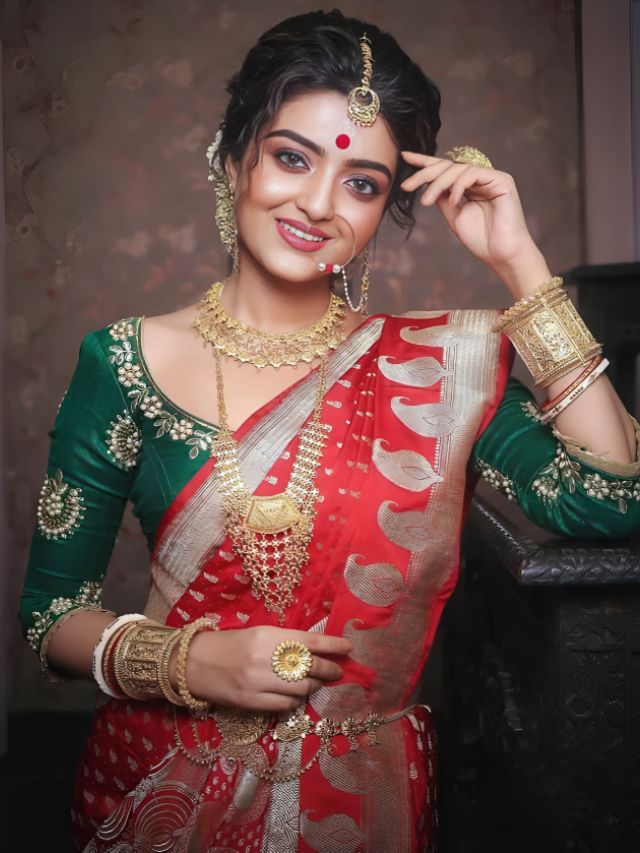 Maggam work is mainly a South Indian embroidery method that are now widely used to decorate Bengali bridal sarees and Banarasi blouses for Bengali brides. Maggam work Banarasi blouse designs feature elaborate and complex thread works. The Maggam works are especially seen on sleeves, back designs of Banarasi blouses and neck designs as well. They are the most beautiful example of Indian craftsmanship you will ever have.
11. Puff Sleeve Banarasi Blouse Designs for A Retro Bridal Look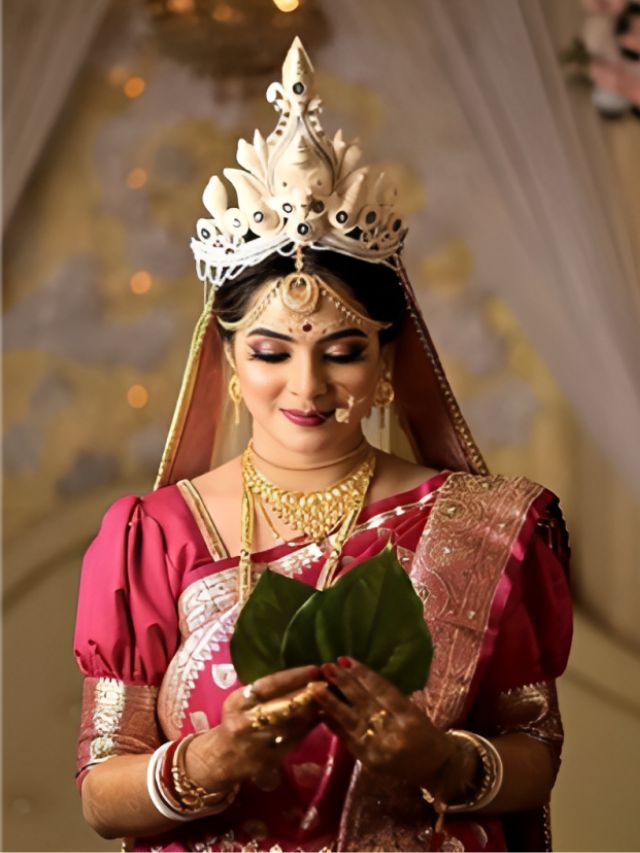 12. Be A Hot Bride with Sleeveless Banarasi Blouse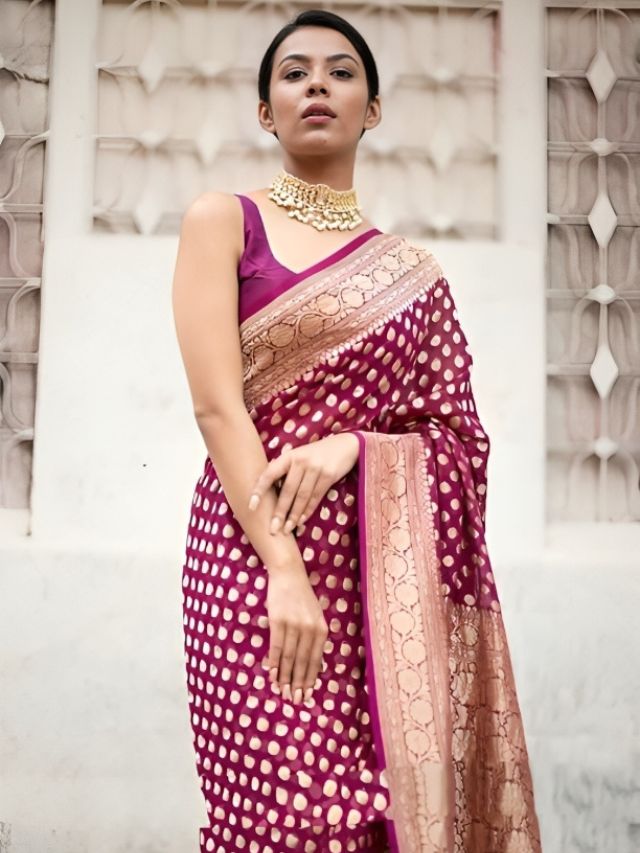 13. Add A Modern Twist with Cold Shoulder Banarasi Blouse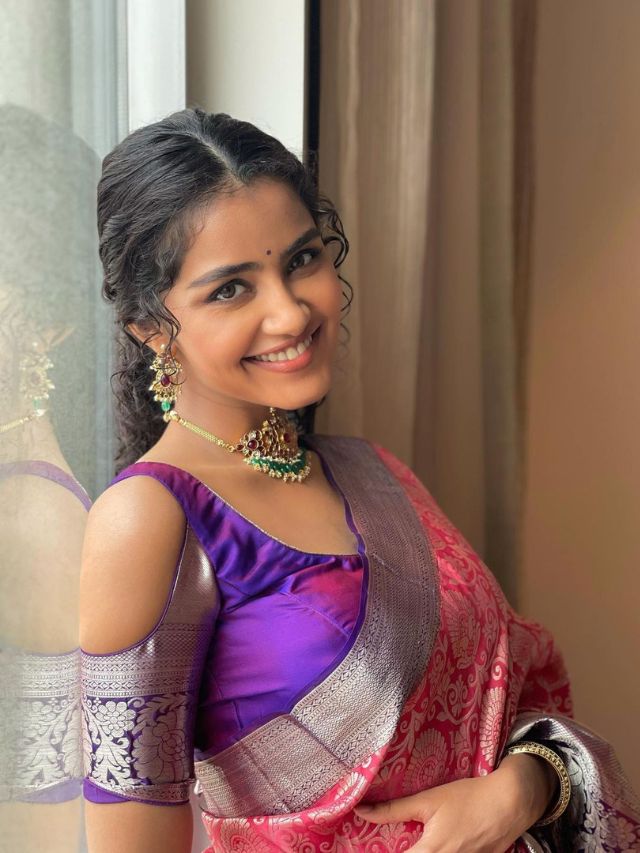 14. Embroidered Banarasi Blouse Designs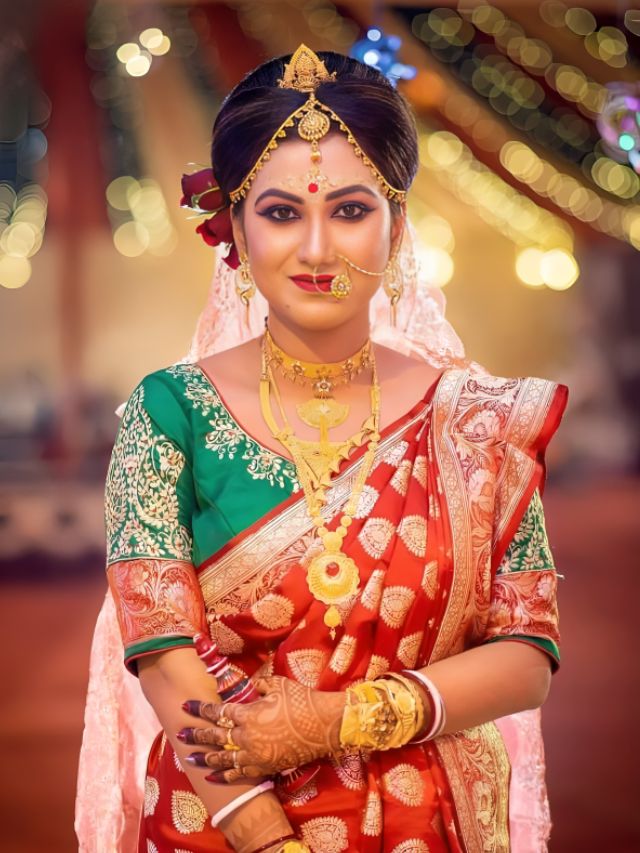 15. Applique Work Banarasi Blouse
16. Banarasi Blouse Designs with Bead Work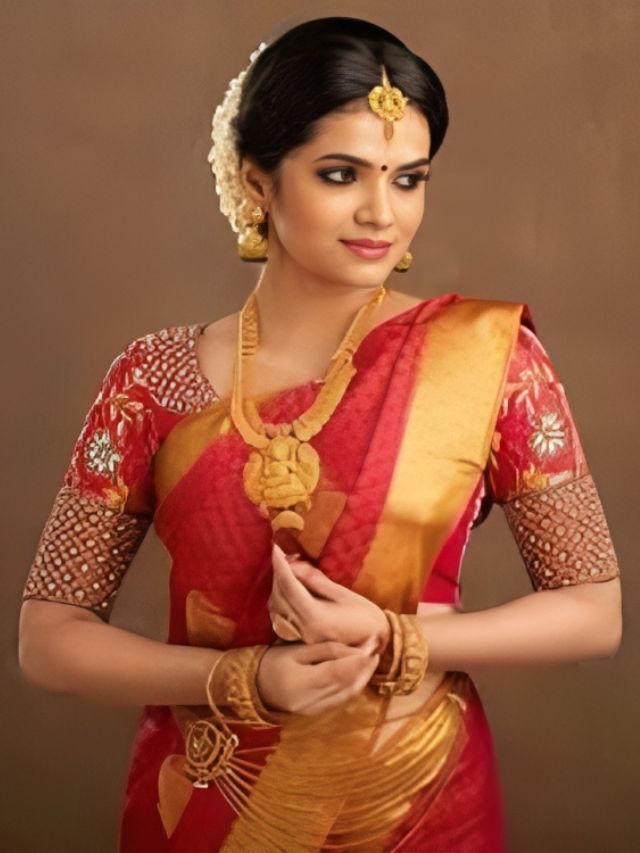 17. Traditional Red Banarasi Blouses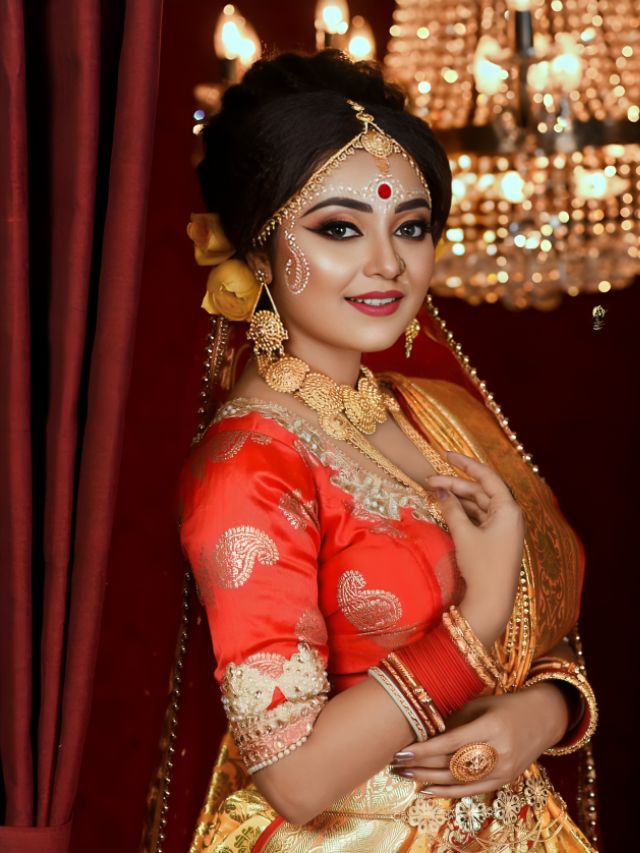 18. Royal Gold Banarasi Blouses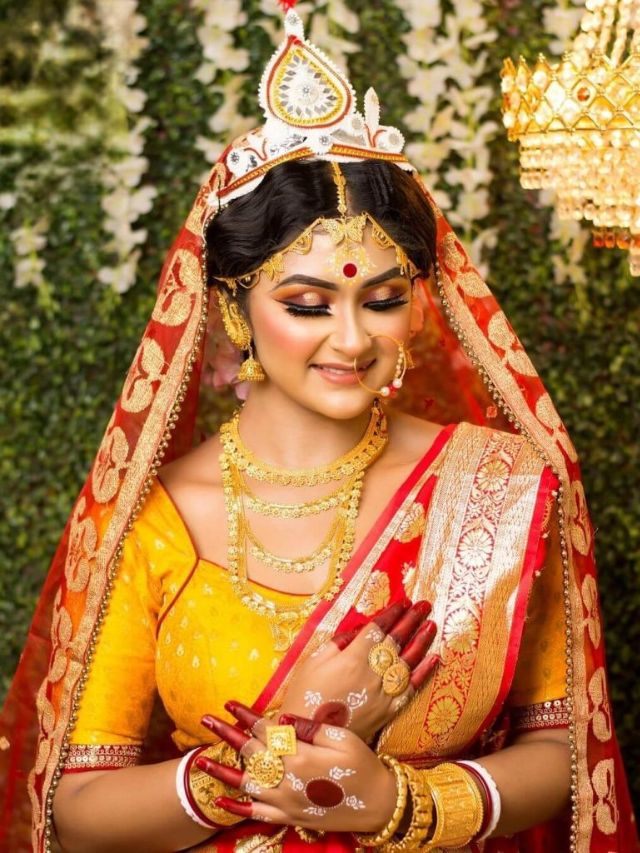 19. Royal Pink Banarasi Blouses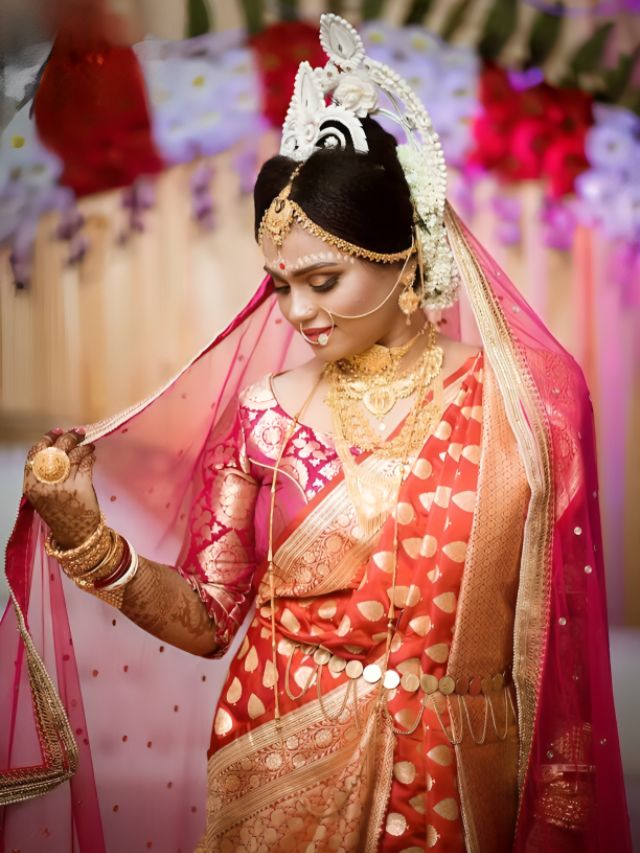 20. Night Blue Banarasi Blouses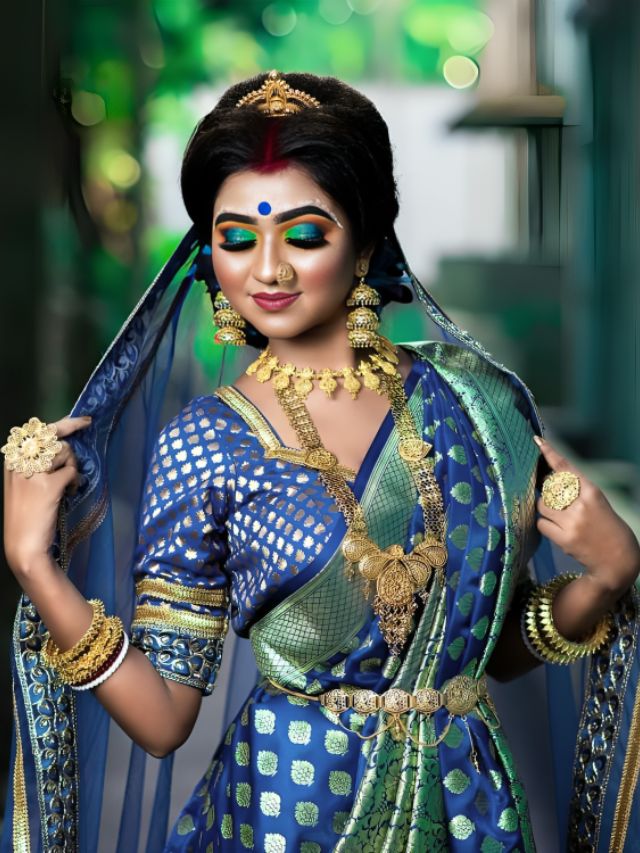 21. Green and Golden Combined Banarasi Blouses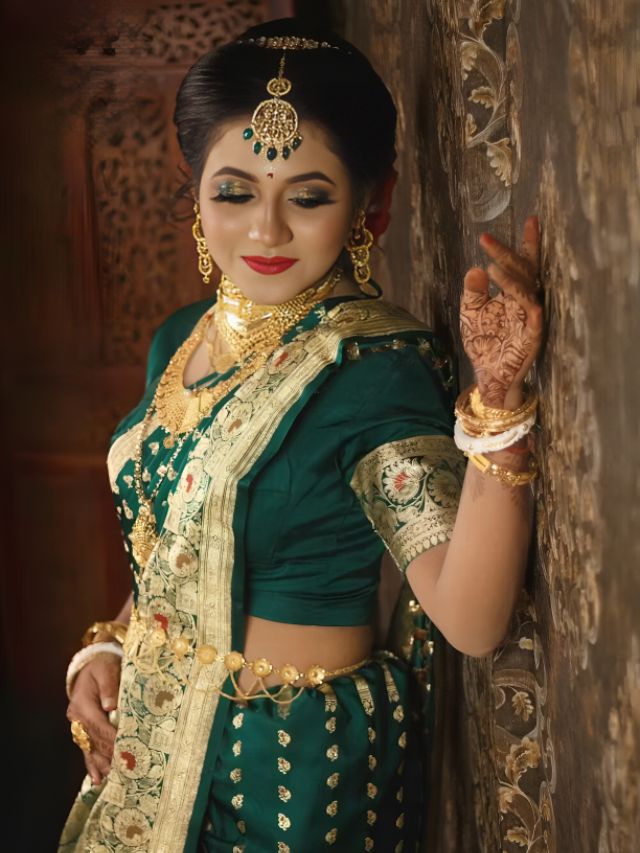 22. Contrast Colored Banarasi Blouses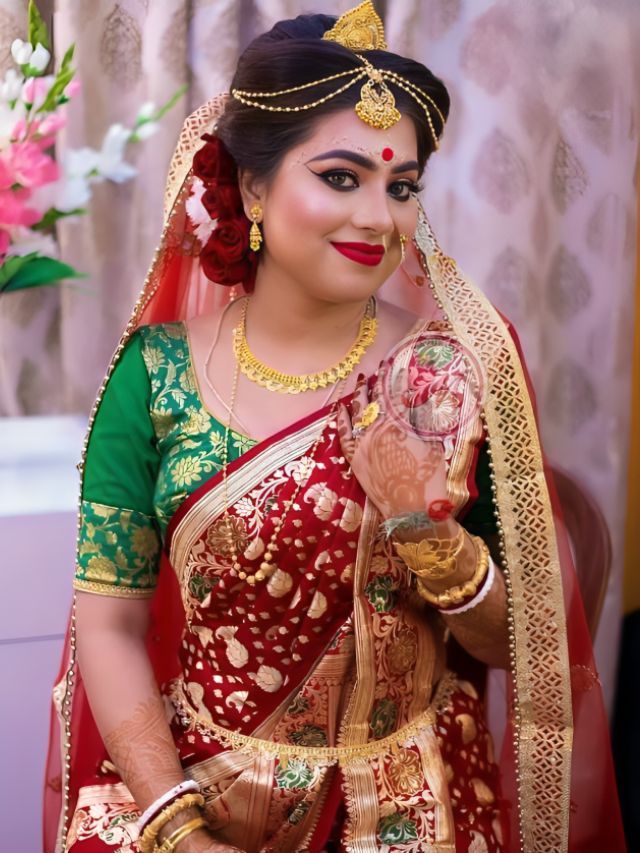 23. Short Sleeve Banarasi Blouse Styles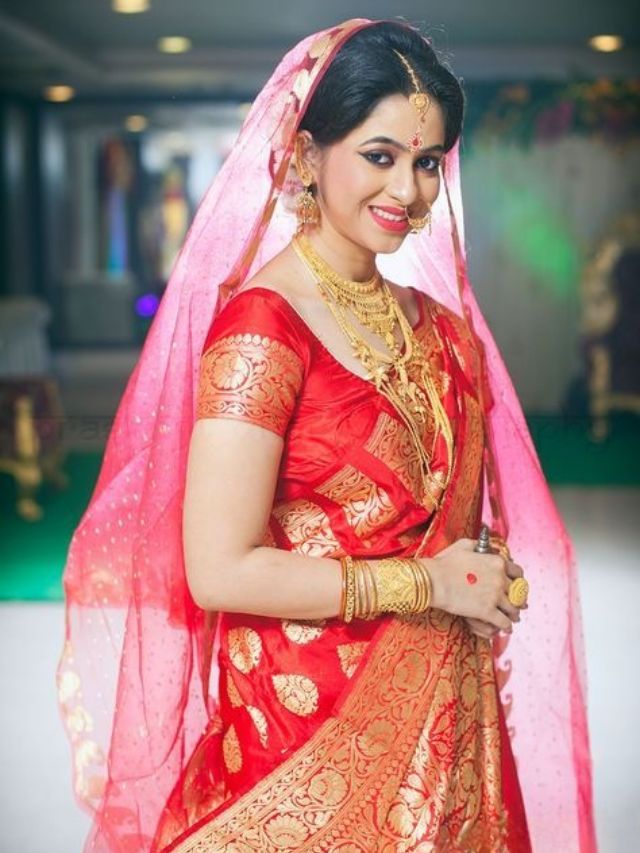 24. Crew Neck Banarasi Blouse
25. Halter Neck Banarasi Blouse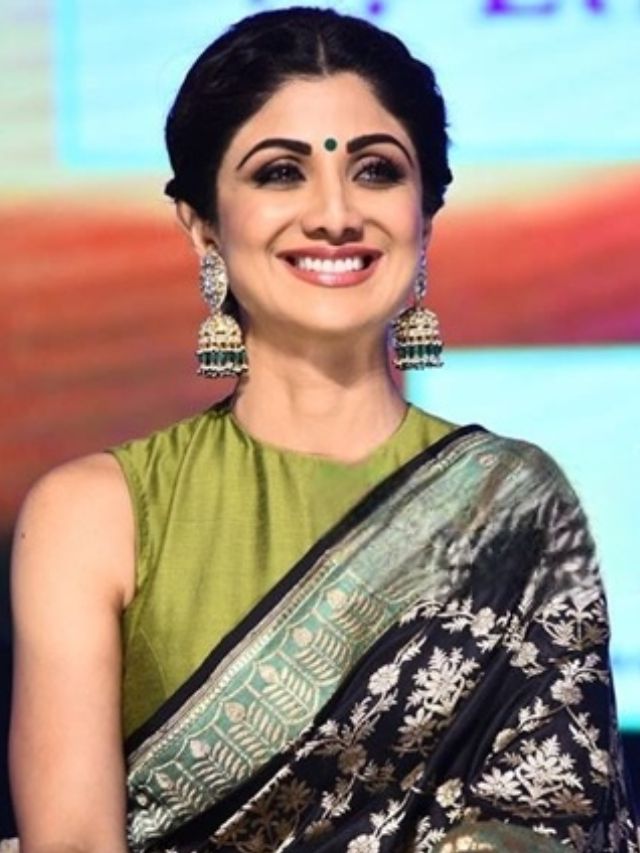 26. Bold and Modern Off-shoulder Banarasi Blouse Styles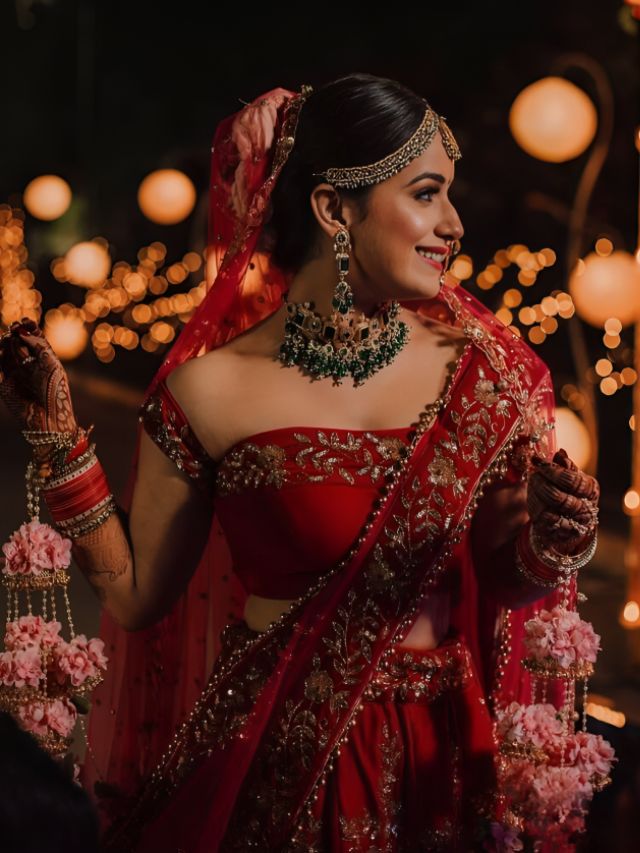 27. Brocade Banarasi Blouse Designs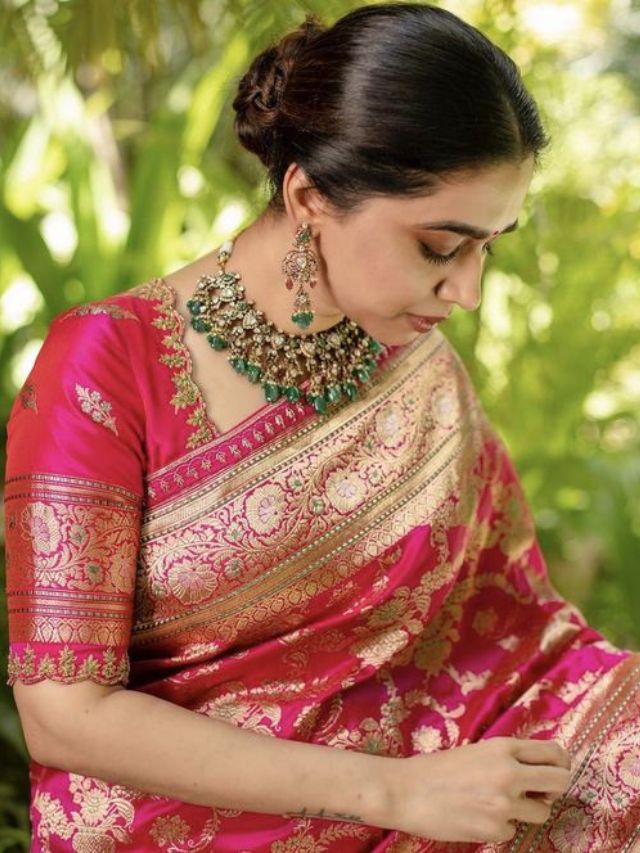 28. Butidar Banarasi Blouse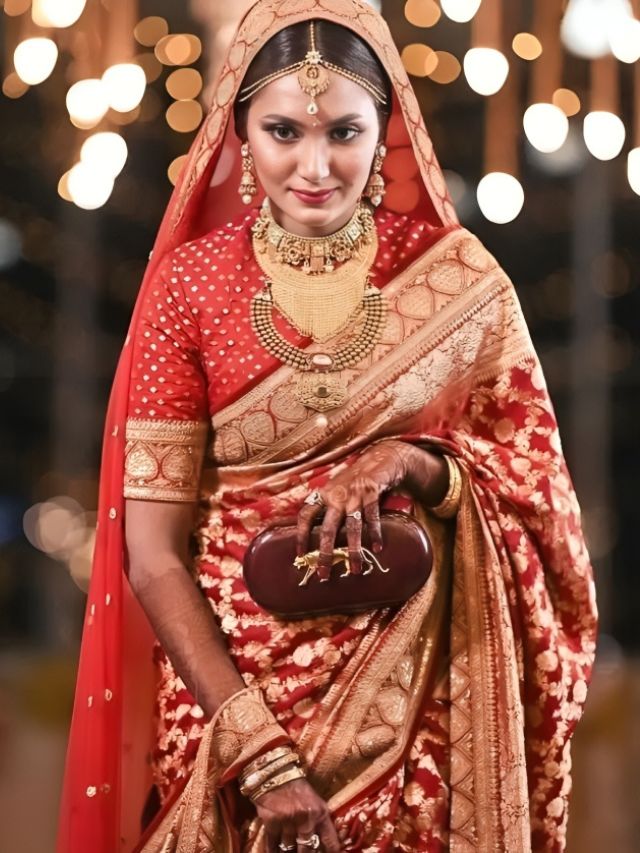 29. Cutwork Banarasi Blouse
30. Meenakari Work Blouse Designs
31. Jangla Banarasi Blouse Patterns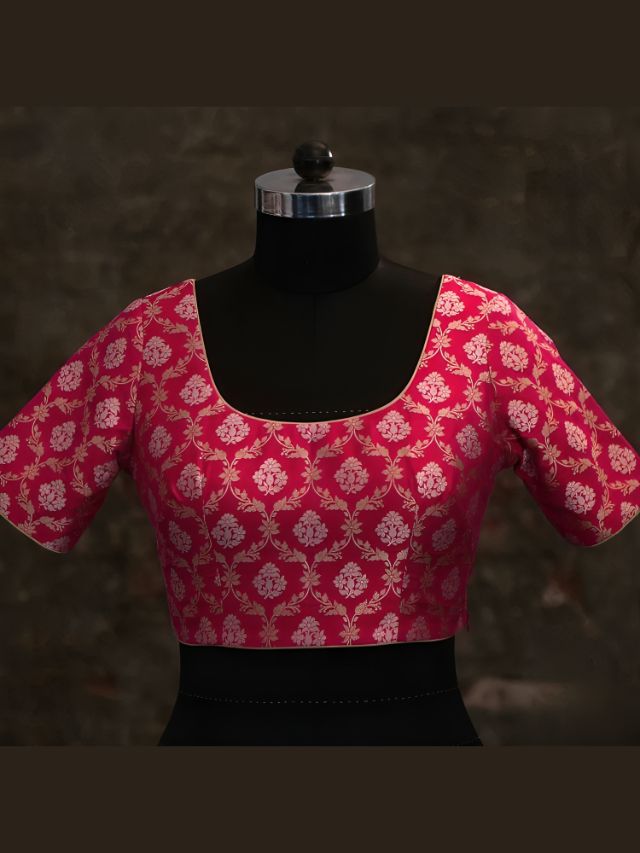 32. Tanchoi Banarasi Blouse Patterns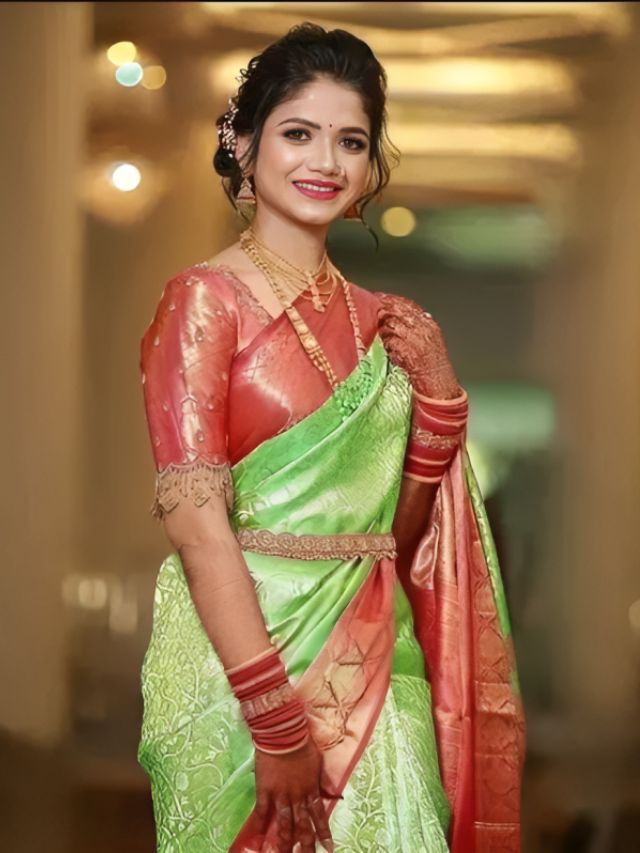 33. Jaal Work Banarasi Blouse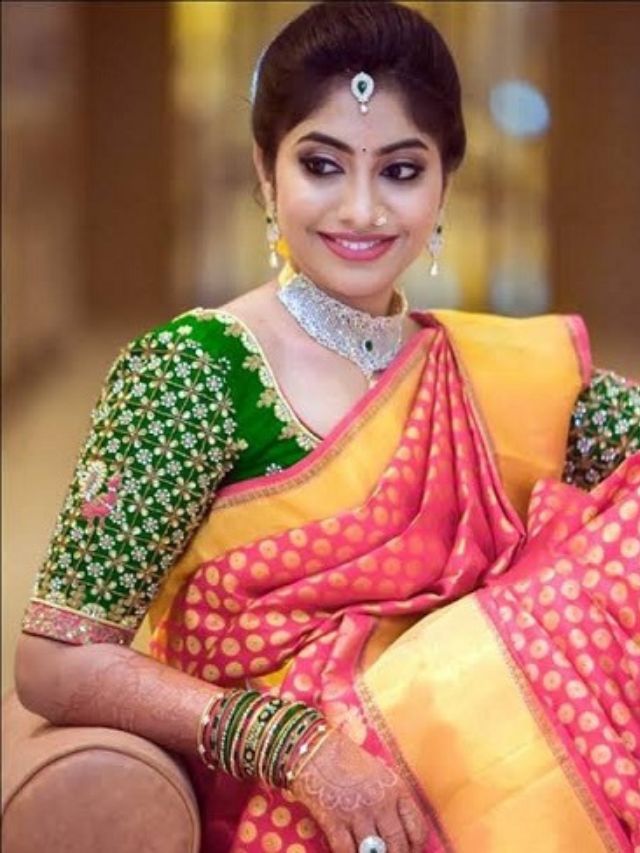 34. Peacock Motif Banarasi Blouse
35. Gota Patti Banarasi Blouse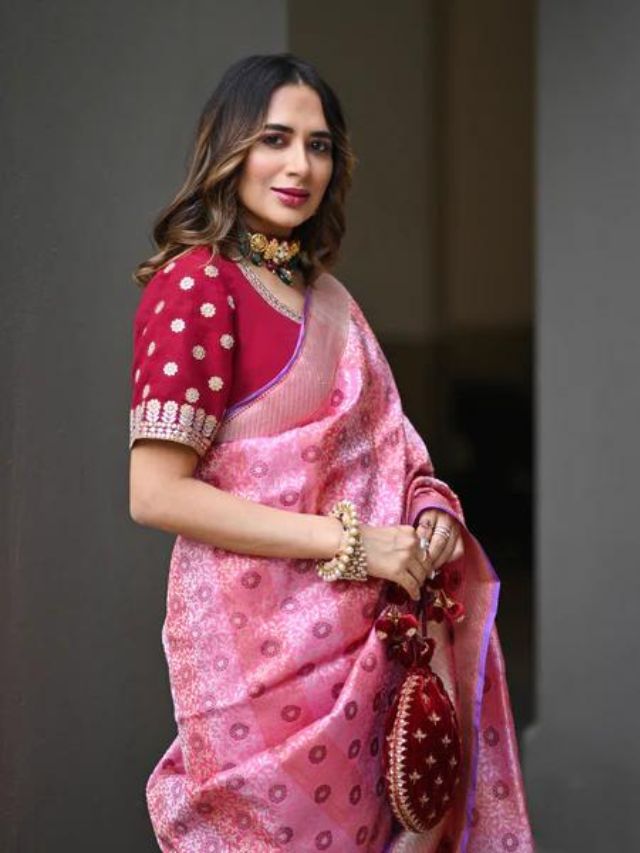 36. Resham Thread Work Banarasi Blouse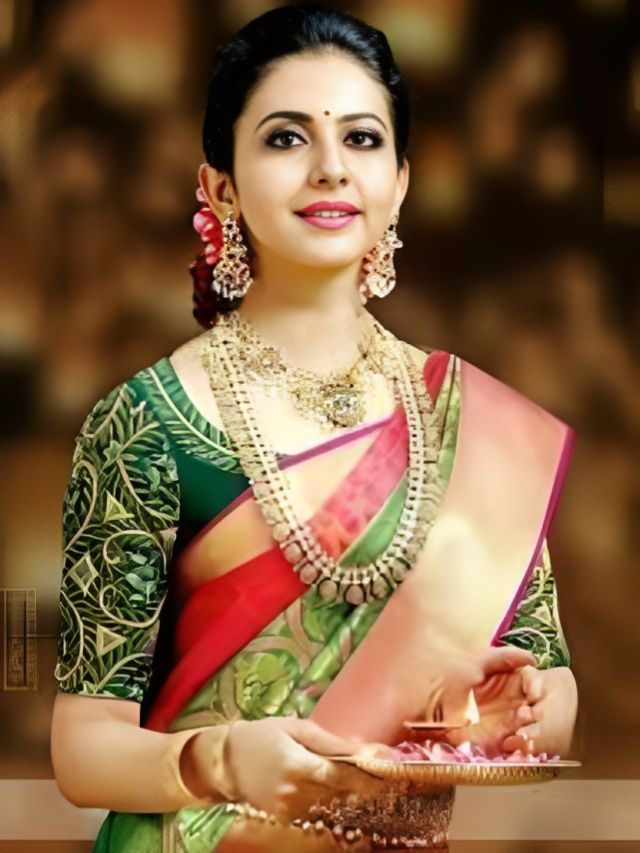 37. Kundan Work Banarasi Blouse
38. Collared Banarasi Blouse Styles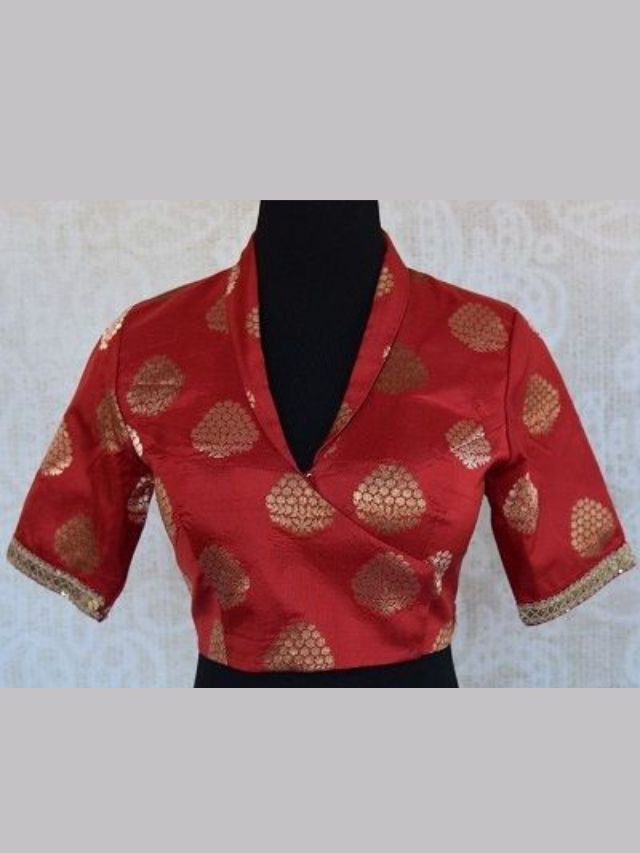 39. Velvet Banarasi Blouse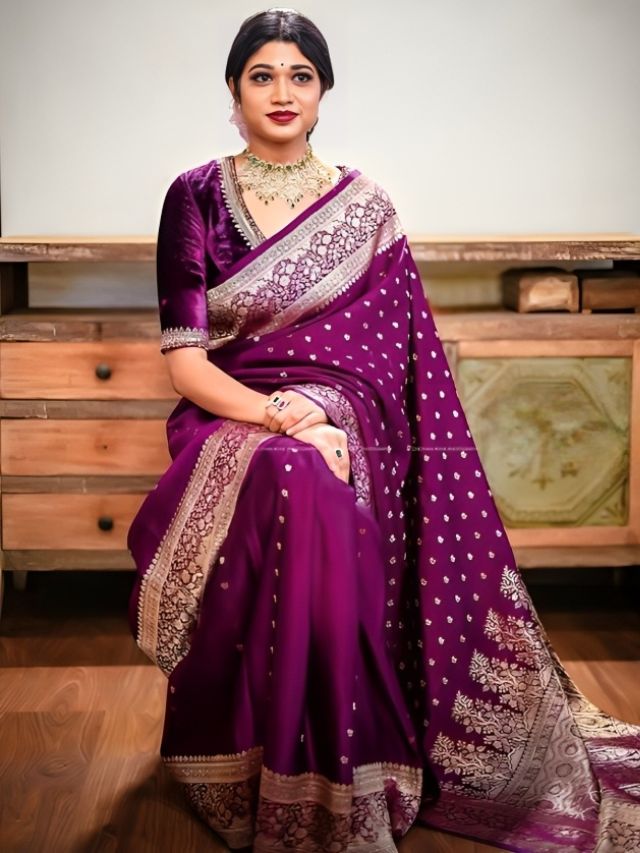 40. Dori-attached Banarasi Blouse Styles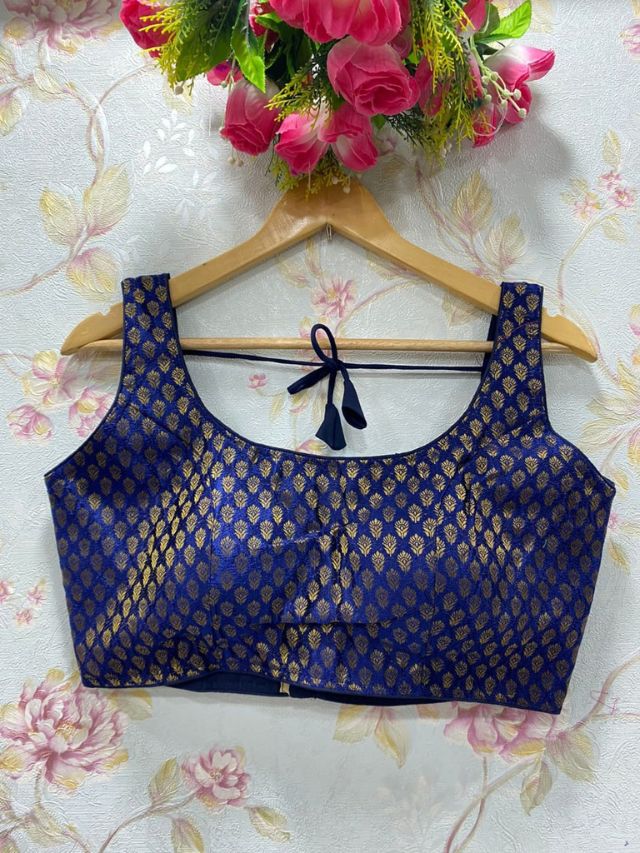 Buy Utterly Gorgeous Banarasi Blouses Online for Bengali Wedding from Surati Fabric
We hope you have got enough inspiration from this long list of popular Banarasi blouse designs for weddings. Now it's absolutely up to you which one you will add to your bridal trousseau. For all the brides-to-be, we have an excellent news. We, at Surati Fabric have brought a marvellous collection of Banarasi blouse designs online at best deals.
For the upcoming wedding season, we are giving lots of discounts and excellent offers on our wholesale blouses. Not only Banarasi blouses, brides can avail more varieties of blouses online from Surat at our online store. So, get ready to dazzle on your biggest day of life with our trending blouse designs.